7 Noteworthy jQuery 360 Degree Image Rotation Plugins
As we all know, websites are the most important tools for a business that help them to reach to people far and wide. And so, every web designer tend to create websites that are highly attractive and can lure traffic towards it. In order to gain an upper edge over competitors, web developers prefer adopting tools that help them to add attractive effects to their site, especially those that let you add images on the site.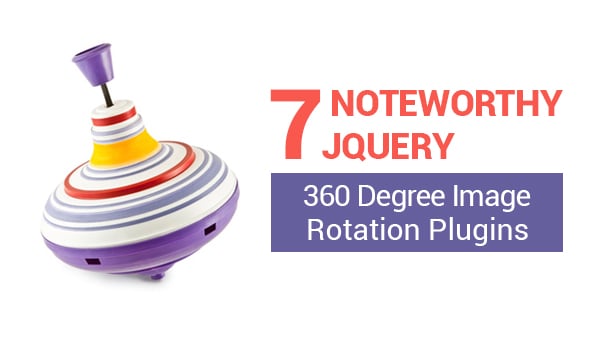 The jQuery 360 degree image rotation plugins are your best bet when it comes to displaying images on a website. These plugins are far more effective than flash files, and are compatible with the responsive web design concept. In this post we'll be discussing the top 7 jQuery 360 degree image rotation plugins that you can't miss to have.
1.AJAX-ZOOM – 360/3D Spin & Zoom JavaScript player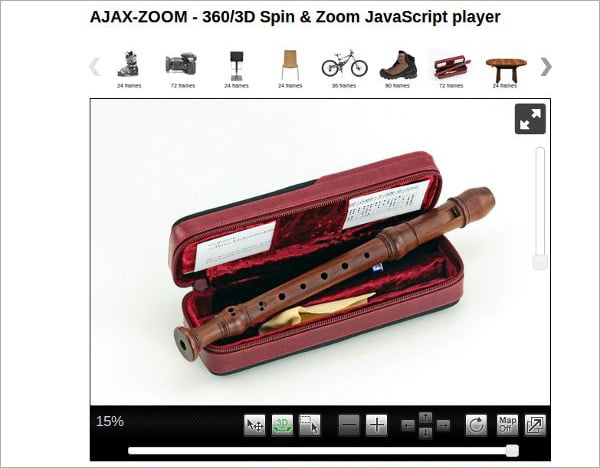 AJAX-ZOOM is a free Flash tool that helps to display product images with 360° on the web. In addition, this plugin enablea users to rotate object on Z-axis (3D multirow). Moreover, it helps to provide users with the ability to perform a deep zoom on every product frame. You can embed this plugin into any CMS or shopping cart.
2. Rotary View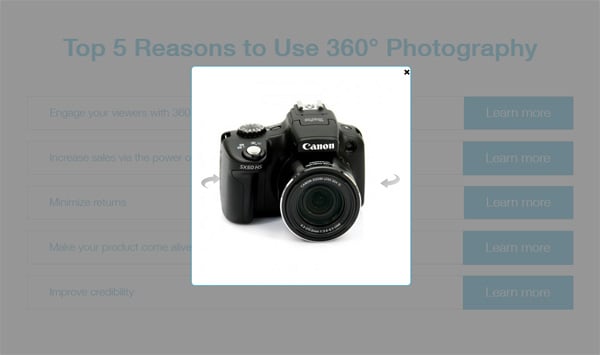 Want to give your customers the ability to rotate product images to 360 degree view via their mouse? Well, then Rotary View is the best solution for you. It utilizes a set of images for providing customers with an amazing 360 degree view of the product. It is responsive and thus works well with touchscreen devices.
3. Dopeless Rotate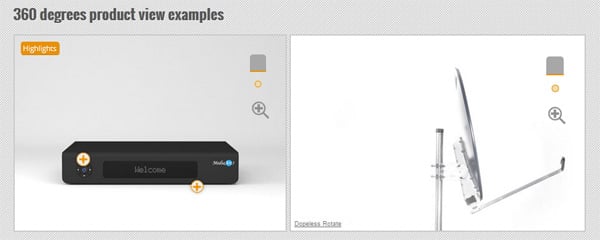 This jQuery plugin is designed by Dopeless Design and provides 360 degree product visualization for a number of images. It features a modern design, and comes with a preloader to show progress of uploading images and to load an enlarged (or zoomed) image. Dopeless Rotate helps to load images automatically with help of PHP or manually without writing server-side scripts.
4. Multiple 360° Images on One Page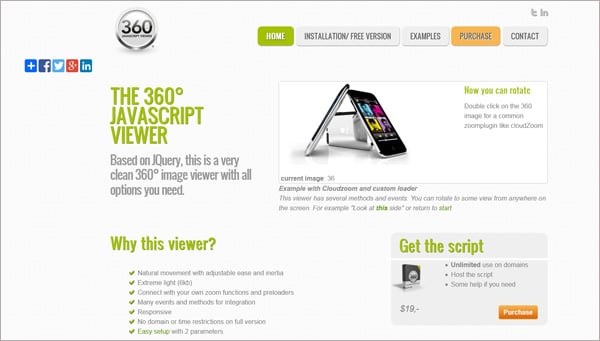 As the name implies, Multiple 360° Images on One Page plugin allows to display multiple images with 360° on a single page. With this plugin, you can change your image rotation speed and transition effects without much hassle. In addition, this plugin helps you to share your 360° images with the other administrators of your site. However, it requires writing a few lines of code.
5. 360 Degree Panoramic Image Viewer with jQuery – Pano

If you wish to embed pictures with a panorama view on your website, then 360 Degree Panoramic Image Viewer with jQuery is the perfect choice for you. With this plugin you can display your panorama pictures on the site. However, for doing so, you'll need to incorporate the advanced jQuery library along with "jquery.panorama_viewer.js" and "panorama_viewer.css" into your documents. Next, add an image with a class name "panorama" to your HTML file.
6. SpriteSpin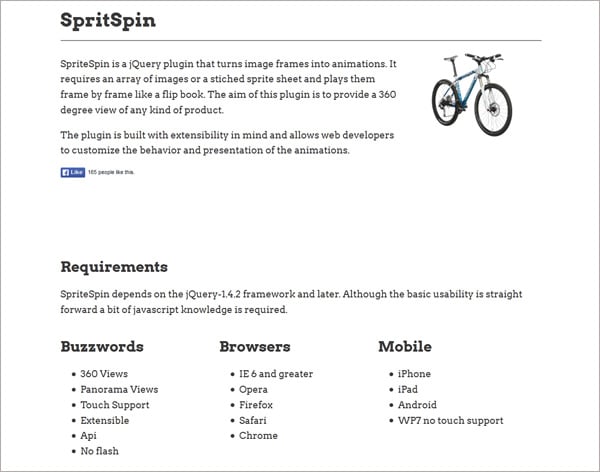 SpriteSpin allows users to embed sprite animation on a web page. This plugin arranges photos or joins sprite sheets together, and then plays them frame by frame – this allows your customers to view the photos in form of animation. This is how, this plugin helps to facilitate users with a 360 degree view of the product with no need of flash.
7. jQuery Image Cube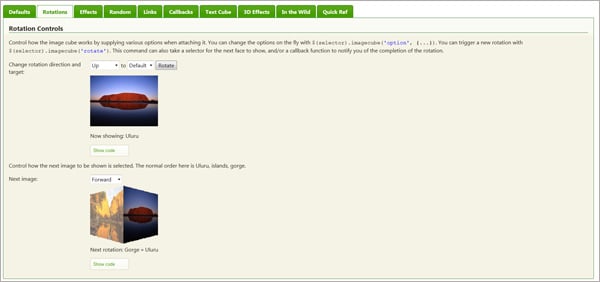 This plugin helps to rotate images as if they're a 3D cube. The cube looks stunning and you can even add some more effects to it such as the shadows effect. All this allows you to make the cube look more eye-catching.
Conclusion
If you want to add 360 degree image rotation effects into your website, then use one or some of the aforementioned jQuery plugins to accomplish your objective.