E-learning Website Templates – How to Create Online Education Website
Gone are the days when we had to attend classes to get knowledge and broaden our outlook. Nowadays e-learning websites enable everyone to obtain new information and acquire various skills. Online learning has already become an inevitable part of education. That's why hundreds of professional teachers and coaches are moving from traditional classrooms to the digital ones. Are you one of those who want to enlighten millions of people via the Internet? Then you definitely need a powerful online education website. In this article, we'll give you several useful tips on how to create your own e-learning website. What's more, we'll offer you a collection of the best e-learning website templates to successfully cope with the task.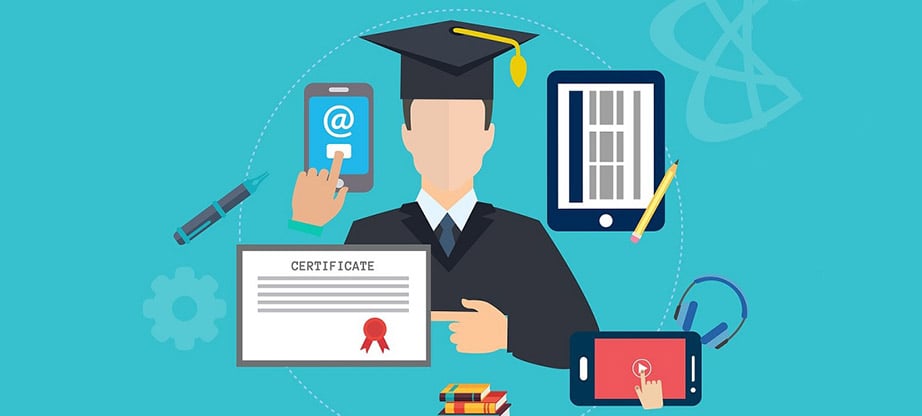 What Tech Skills You Need to Use E-Learning Website Templates
Perhaps, the first question of the novice will be what special skills are necessary to build a website. Believe it or not, you don't need any with online education website templates. You have to be neither web designer nor developer to create a highly-functional website yourself. In other words, the best e-learning website templates require neither coding nor designing skills. If you know how to use a computer mouse, you can easily launch an online education website. Everything you need is your desire and imagination.
The Preparatory Stage of Building an Online Education Website
It goes without saying that every new project requires some initial preparation. The process of the website creation isn't an exception. There are at least three important things you should do beforehand. Let's focus on them right away.
Define Your Learner Persona
Understanding your target audience and their needs is undoubtedly one of the most crucial points. Unless you clearly see whom and what you're creating a website for, you have no chance for success. Firstly, a deep analysis of your learner persona will help you pick out the relevant content. Secondly, it will allow you to easier find the best layout and design while examining e-learning website templates.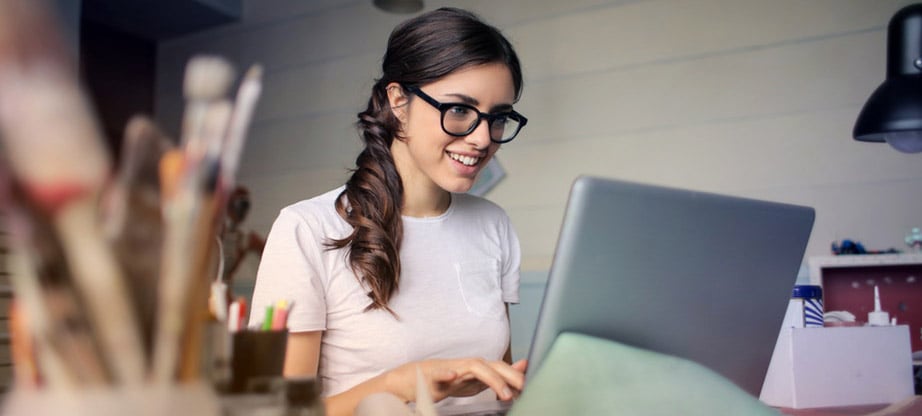 To begin with, ask yourself about the age, gender, and demographics of your target audience. Next, concentrate on their level of knowledge and life experience. Then, decide what language (terminology or jargon) they'll perceive better. Finally, try to predict their interests and intentions.
Determine Your Goals
Unquestionably, setting clear goals is one more pillar of success. The following questions will help you to determine yours.
Is your purpose to give the basic or profound knowledge on the subject?
Is it a one-off course or a series of learning paths?
What is your primary aim: to educate or promote your brand?
Do you want only to provide the learning material or also give live support?
Once you find the answers, you're ready to take the next step.
Choose the Proper E-Learning Website Template
To tell the truth, a website template can make or break your online course from the very start. Therefore, it's so necessary to select the right website templates.
Probably, you already guess that the number of e-learning website templates on the web is really enormous. Unfortunately, not all of them are the best education website design examples. In other words, not every template has an eye-catching design alongside high quality. That's why we strongly recommend you to take into consideration the following features:
Ease of use;
Clean and simple design;
Intuitive navigation;
Responsiveness and compatibility;
Multiple content options;
Opportunities for promotion;
SEO-integration;
Fast loading speed;
High level of the customer support.
As soon as you're through with the preparatory stage, you're ready to start building your online education website.
How to Create a Successful Online Education Website with E-Learning Website Templates
OK, the preparations are behind. So, it's high time to start implementing your intentions into life. Below you'll find several useful tips that will help you build a superb online education website.
Design an Eye-Catching Homepage
It's a common knowledge that the first impression is the strongest. Consequently, your homepage should become a real attention grabber. It should appeal to your visitors and make them stay on your website.
Use one of the e-learning website templates with a slow slideshow or a hero image. All online courses website templates will definitely create an unforgettable atmosphere for your website.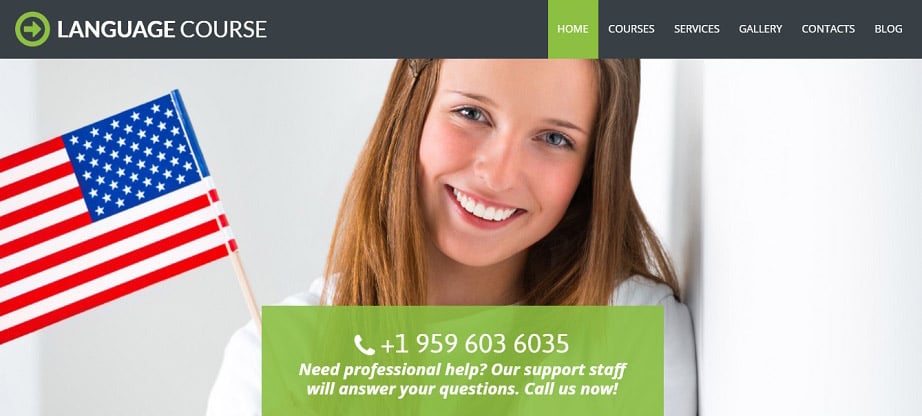 Think carefully about the color scheme. Don't forget that colors and emotions are always closely connected. All in all, you need 3 (maximum 4) colors. Take your brand color as a dominant one. Then choose one or two accent colors. At last, select a background color to complete your design.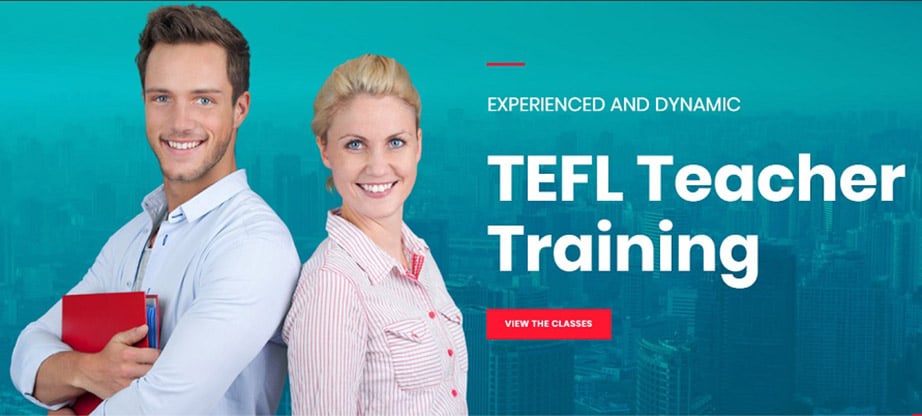 Next, focus on the fonts. As well as colors, fonts have a psychological effect on your visitors. Thus, they also determine the further behavior of your audience. The best practice is to use not more than two highly readable fonts. So, try to avoid too decorative or too small ones.
While adding your content, remember about the necessity of white space. It will make the content easy to perceive. Moreover, it will significantly simplify the process of navigating your website.
Formulate Valuable and Compelling Learning Outcomes
Honestly, e-learning is a competitive field. According to Research and Markets 2017 report, the global e-learning market will grow at around 7.0% over the next decade. Small Business Trends research states that 98% of all companies plan to use e-learning by 2020. The conclusion is quite evident. In case you want to gain an audience, your offer should be clear and valuable.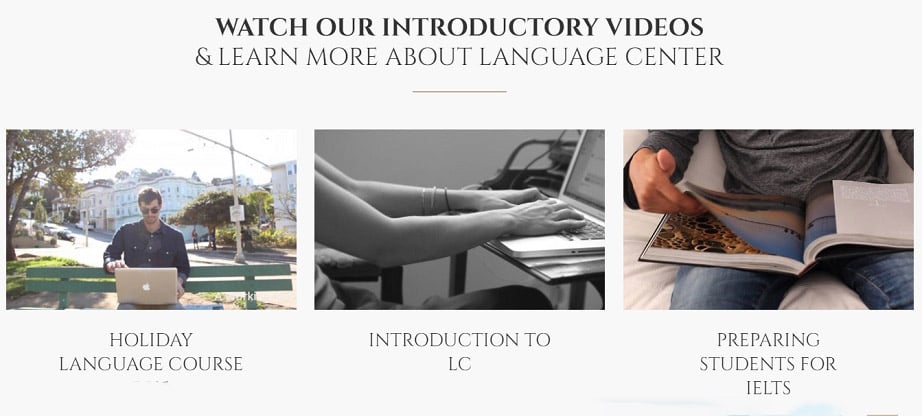 Certainly, you know what your course will give your students. However, it doesn't mean that they know. Use measurable verbs to explain to your audience what they'll learn by the end of the course. What new knowledge will they obtain? What skills will they be able to demonstrate? How will it change their life? It's also a good idea to use an introductory video instead of the text message.
By the way, clear learning outcomes will also ensure that there won't be many students who have joined the course by mistake. As a result, you'll have a high level of customer satisfaction and better reviews. By the way, here we recommend to explore Essay Writing Service reviews.
Introduce Your Team
Would you hand over your money unhesitatingly to someone you know nothing of? Surely, not. It's definitely easier to entrust your fate to real people than to abstract ones. That's why it's so important to introduce the staff who is going to teach your students online.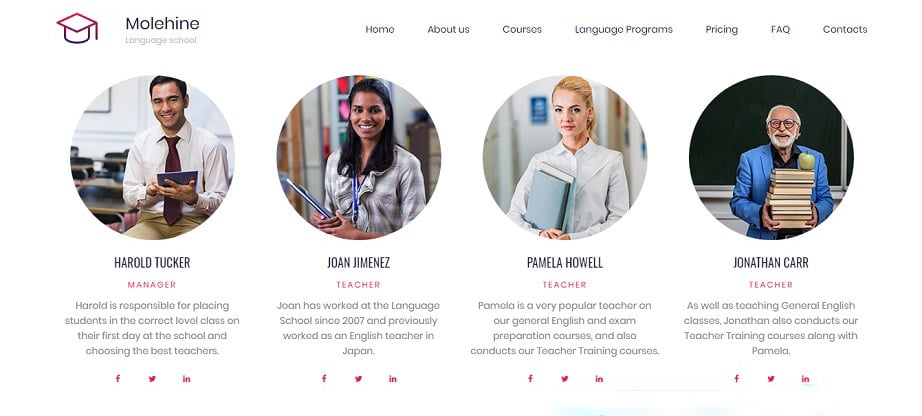 Use one of the galleries that e-learning website templates offer. Upload high-quality images of your team. Actually, there are no strict rules as for the photos. They may be either face or full-length portraits. Don't forget to insert names, degrees, working experience, and awards. Also, it would be great to give links to their personal online portfolios, websites or social media accounts.
Make Use of Various Content Types
Maybe, all of us have come across the "online courses" that contained only slides with some text on them. Frankly speaking, it's difficult not to fall asleep looking through their materials. In such a case it's much cheaper to buy a textbook and read it on your own.
Do you want to arouse your learners' interest? Then use miscellaneous types of content. The best thing is that you even won't have to create them from scratch. Just take a patient look at your computer files. Undoubtedly, you'll find almost everything you need. We're sure you have lots of images, presentations, screencasts, podcasts, webinars, quizzes and other useful educational stuff. With qualitative e-learning website templates, you'll be able to add it effortlessly. As a result, your online course will be unique and engaging.
There's only one thing to remember. You should mind the balance between visual, audio and practical methodologies. It will help you successfully teach people with different cognitive styles of learning.
Give the Proof of Your Competence
It's a common fact that if a student pays for his education, he wishes to have the best tutor. Consequently, to gain students you have to prove that you're worth their attention.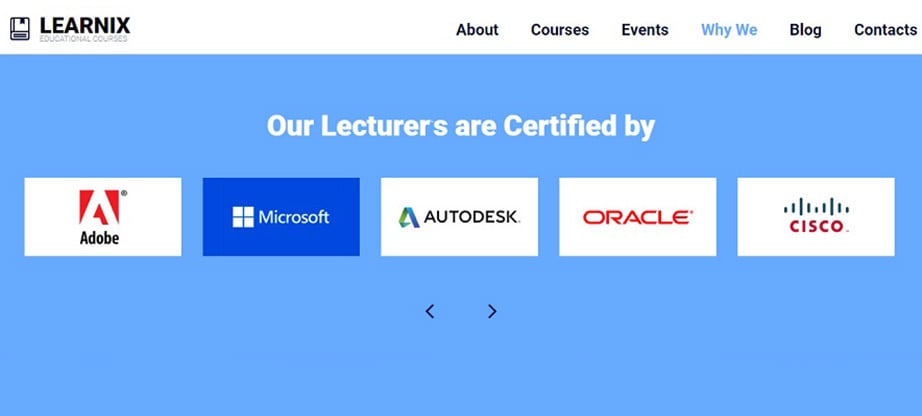 Do you have any "success indicators" such as certificates or awards? Don't let them dust on the shelves. Showcase them on your education website to win your prospects' trust.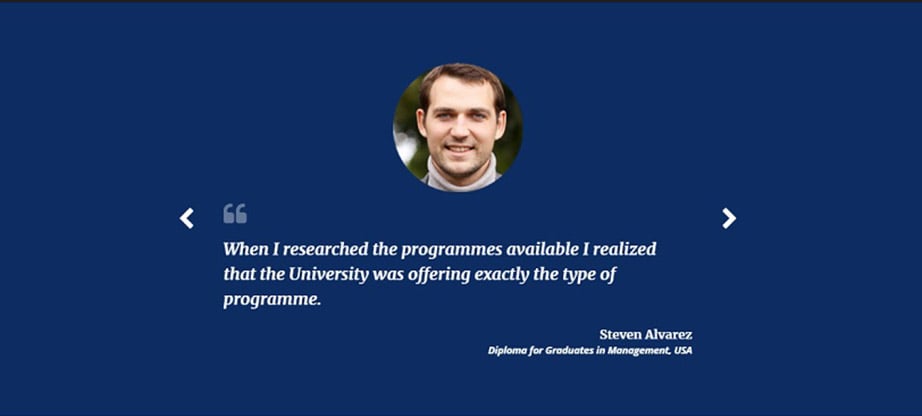 Use testimonials from your former students. Definitely, they are the best proof of your professionalism. While implementing testimonials, add a name and a photo under each quote. It will make them more reliable and evoke trust.
Of course, these are only several tips on building an online education website with e-learning templates. However, they are quite enough for a successful start. There's only one thing left – to find a right website template.
Best E-Learning Website Templates for Your Online Education Website
It's not a secret that finding a proper online course website template may become a daunting task for a novice. That's why we decided to give you a helping hand. Here is a collection of the best e-learning website templates.
Are you looking for stunning coaching classes website templates? Do you need marvelous college website templates or school website templates? Are you interested in education society website templates? You'll undoubtedly find a great solution.
The best thing is that all these education-related website templates are 100% responsive. Furthermore, they offer you tons of amazing features and don't require any special tech skills.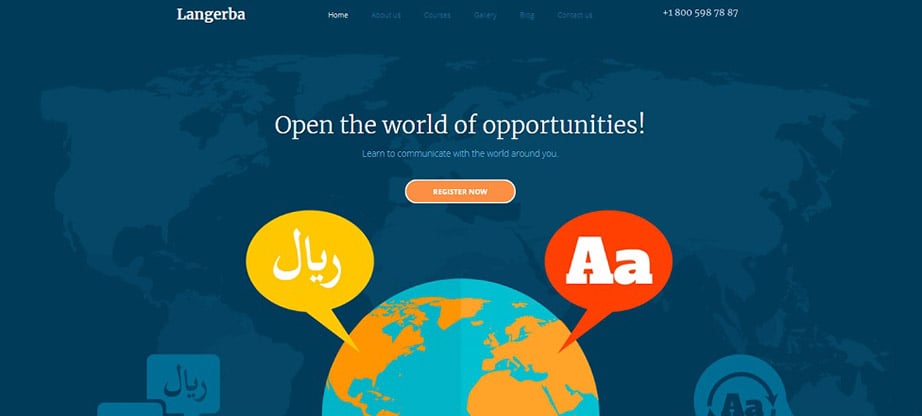 Langerba is one of the best education web design templates that opens our collection. The theme is clean and eye-catching. What's more, it's neatly structured. The template contains a large number of ready-made blocks. It won't take much of your effort to drag and drop them on the layout with a handy website creator.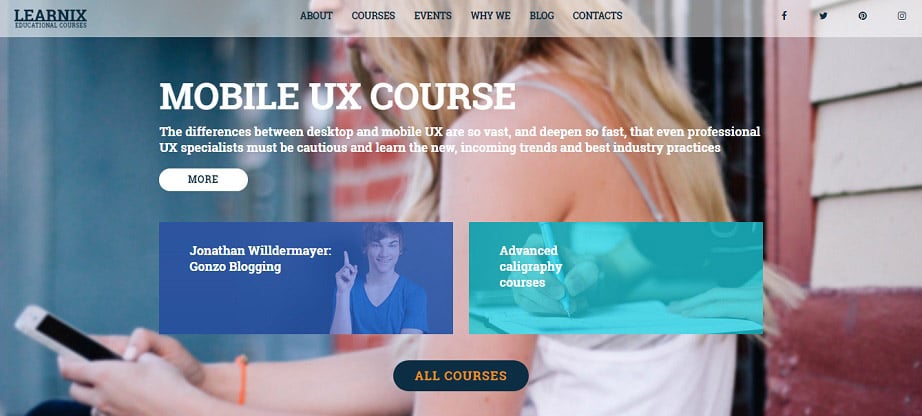 Learnix is an appealing online course website template. It boasts a pixel-perfect design alongside with a flexible layout. As the theme is fully responsive, it will look good on any modern device. Moreover, it's cross-browser compatible. This means that your future website will perform impeccably whatever browser your visitors use.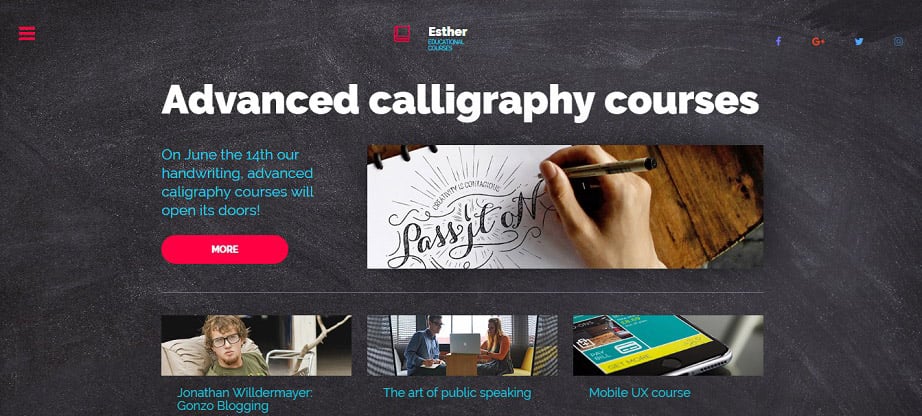 Esther is one of the best e-learning website templates for online educational courses. This amazing theme lets you build a superb educational website within a couple of days. Unquestionably, you'll be greatly impressed with its fast installation and easy customization. Besides, you get a free 14-day trial period and 24/7 professional customer support.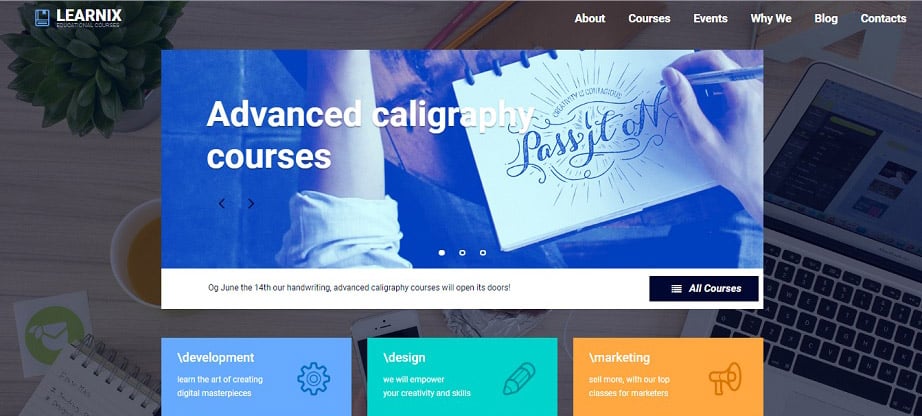 If you're searching for e-learning website templates, Learnix can definitely become your number one choice. The theme is visually attractive and simple at the same time. Moreover, it has everything necessary for a successful promotion of your online course. Subscription and Contact forms make you highly available. Together with blog functionality, they enable you to keep in touch with your online audience.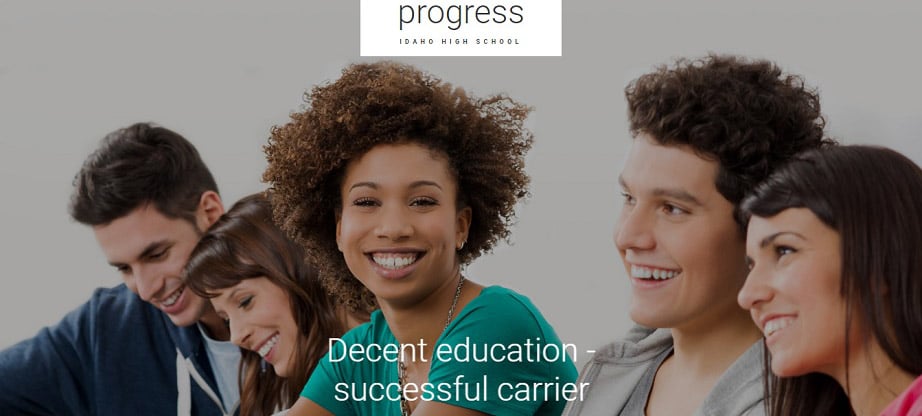 Progress is one of the best education website templates which looks modern and stylish. The template contains each and every pre-made page to build a powerful online education website. Frankly speaking, it's almost a ready highly-functional website. Everything you have to do is just add your own content using a computer mouse.
Do you want to launch an effective event or promo education page? Then, E-Courses Business School landing page template is especially for you. The convenient drag-and-drop website editor makes the process of customization as easy as a pie. A large range of fascinating widgets allows you to add any desired functionality. What's more, you get free regular updates available in one click.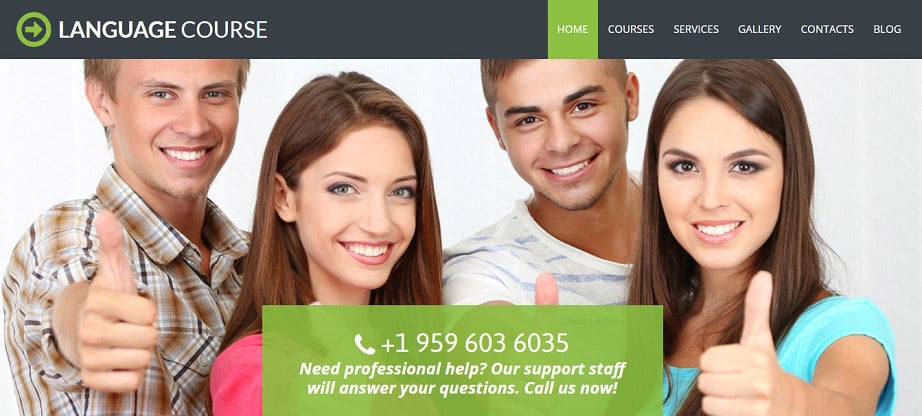 Language Course is a gorgeous theme designed by real pros. If you're dreaming of high ranking in SERPs, it definitely deserves your careful attention. Language Course follows the most recent SEO practice. Its admin panel has all necessary tools to make your future website noticeable for search engines. To put it simply, you don't need any additional plugins to bring your website to the top in search results.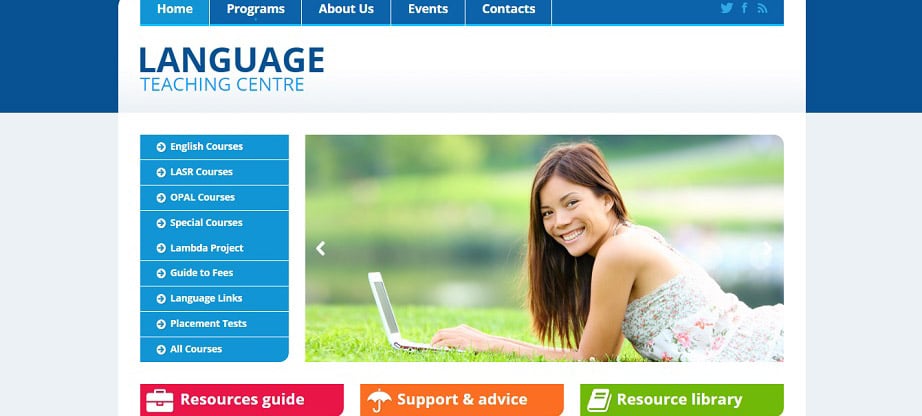 Online Language Teaching Center is an incredibly versatile tech-savvy education theme. Its attractive look and a bunch of useful features make it one of the best e-learning website templates. The theme is well-documented. You'll find useful step-by-step interactive text and video tutorials inside the admin panel. They'll tell you how to work with every feature and widget.
More Fascinating E-Learning Website Templates to Create an Education Website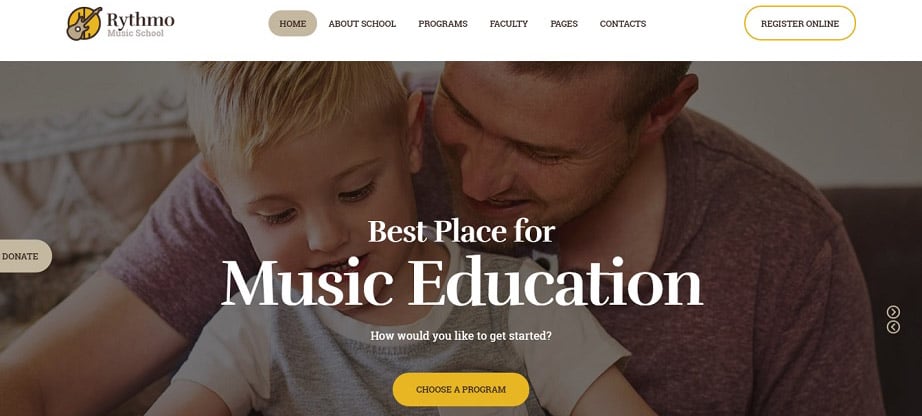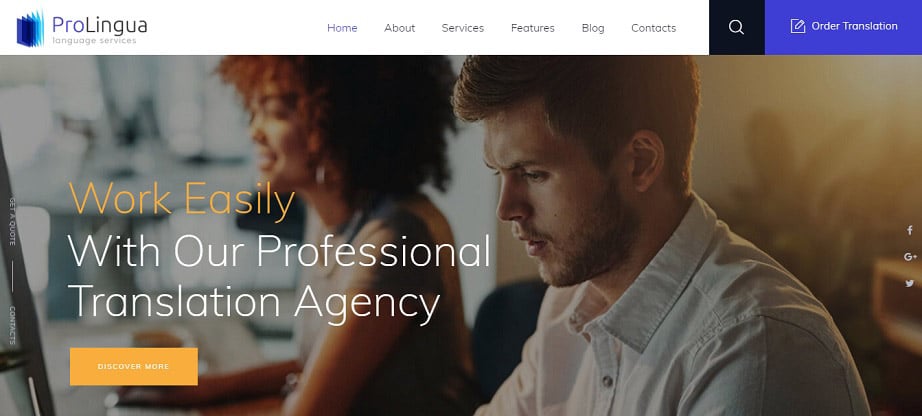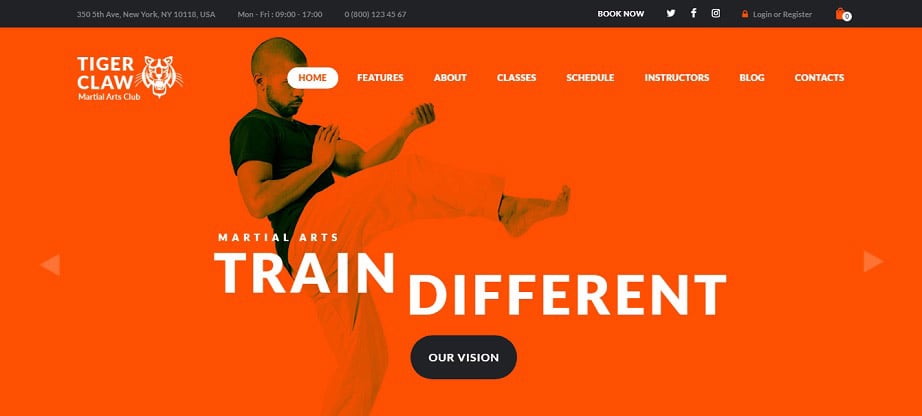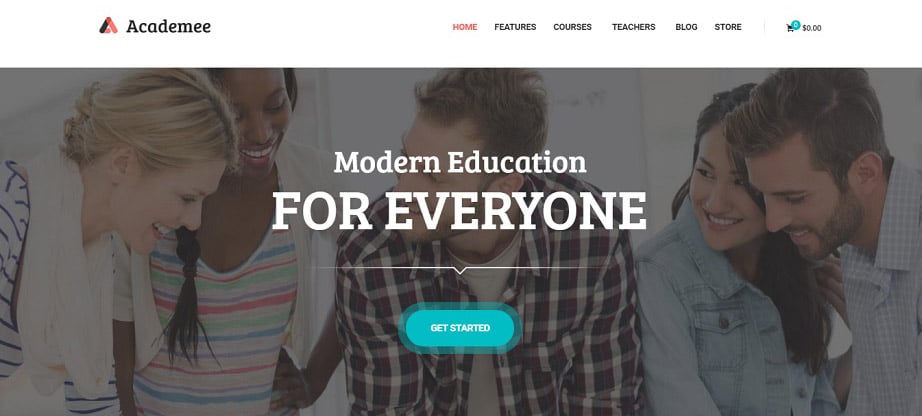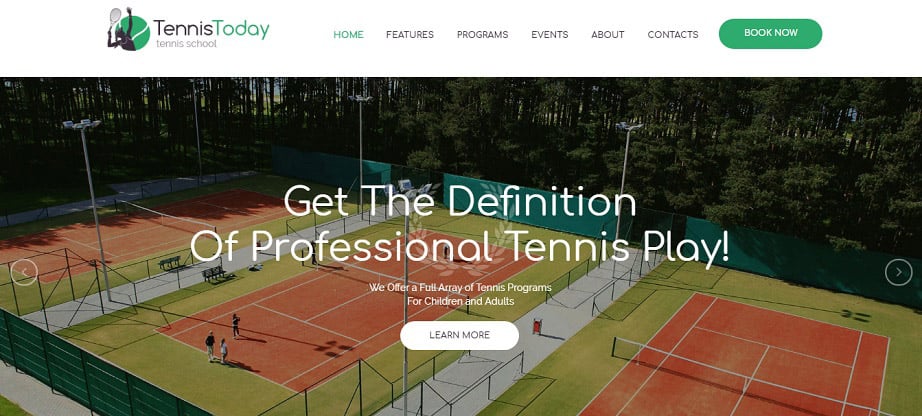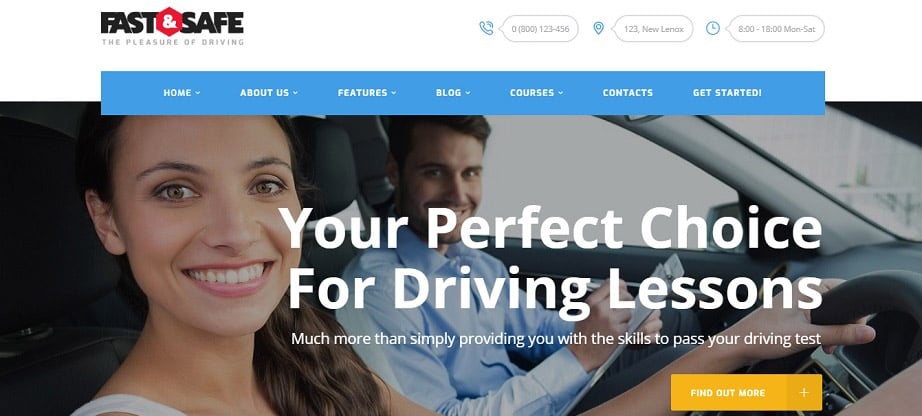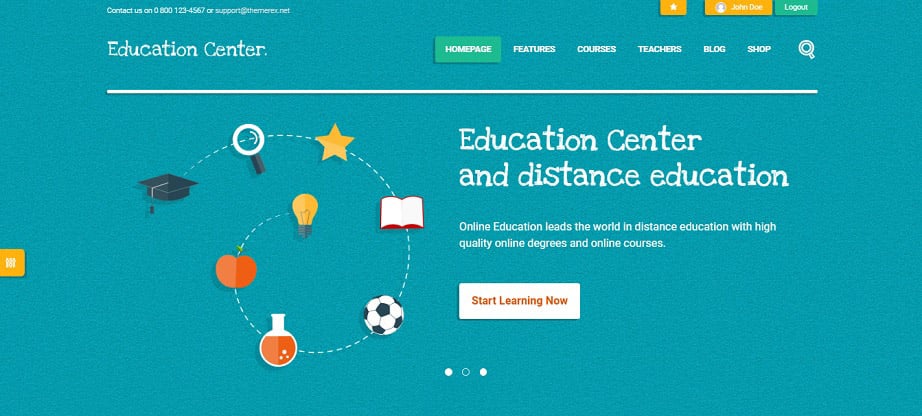 Hope, you've found the theme that completely meets your requirements in our collection of the best e-learning website templates. So, now you're ready to create your online education website. Let it flourish on the web and bring you crowds of satisfied learners!