How to Create Your Own Logo: 7 Useful Tips to Succeed
"Logos and branding are so important. In a big part of the world, people cannot read French or English but are great in remembering signs."
Karl Lagerfeld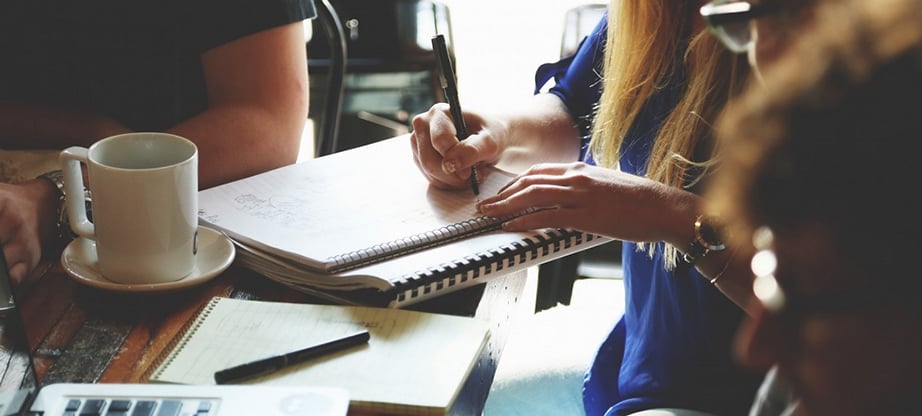 It goes without saying that it won't take you long to enumerate some great logos known worldwide. A great logo is memorable and recognizable in a blink due to its uniqueness. So, if you are going to create your own logo you'll definitely have to make an effort.
It's obvious that if you are not a professional designer there are two ways to create your own logo. The first way is to hire a specialist.  The second one is to try your best to cope with the task yourself. It doesn't matter which way you will choose to create your own logo. In both cases, there are some vital things you are to remember if you want to succeed. That's why the MotoCMS team decided to give you a helping hand and remind the basics of logo design creation.
Are you already a pro in design? Then this article may refresh your knowledge if you decide to participate in HOW's Logo Design Awards competition.
Identify the Core Message of Your Brand Logo
Starting to create your own logo bear in mind that your paramount task is to highlight the value your brand offers. That's why brainstorming is the wisest thing for a successful start. You could use a logo maker to help you with this.
It goes without saying that no one knows your company better than you do. So, sit down, take a pen and a piece of paper, and get ready to think hard.
It doesn't matter what way of brainstorming you'll choose. Some of you will simply write down the answers to the core questions. For instance, why have you started your company? What are its main characteristic features? What makes you stand out from the crowd and differ from the competitors? Others will prefer creating mind maps or mood boards that always help filter the ideas in our heads. A deep analysis of these ideas will definitely help you understand what your future logo should embody.
Make a Close Study of Your Key Competitors' Logos
Since a logo is the personal signature of your brand it undoubtedly should be unique. It should help distinguish your brand from its competitors. If your logo resembles (even slightly) the one that already exists many people won't be able to tell you apart. As a result, there'll be no hope for your brand recognition in the market.
Consequently, you can't create your own logo until you thoroughly examine the logos of your rivals. Of course, it will take some of your precious time. However, the result is worth it.
Choose an Appropriate Type of Your Logo
Some people see all logos just as a combination of words and images. However, there are several types of logos. Furthermore, each type is able to give your brand a different feel. That's why it's so important to choose the right one before you begin to create your own logo. Honestly, sometimes it's easier to start your online business rather than to choose a proper type for your future logo. Here are the basic ones.
Lettermarks are a perfect choice if your brand has a long name. No one will deny that it's much easier both to pronounce and to remember IBM than International Business Machines Corporation.
Wordmarks perform well when the brand name is short and distinct like Google. Hence, if the name of your brand is catchy and memorable by itself this type is for you.
Pictorial marks are icons that work well if your company has a name in the business world. Maybe, the first ones to come up to your mind are Apple or Twitter logos.
Abstract marks represent brands through shape and color creating a completely unique image. Pepsi, for instance. However, we don't advise you to use them until you are a pro in design and fully understand how color, shape, and structure combine to create meaning.
Combination marks (recollect Puma or Lacoste) put together an image and text thus evoking a double-recognition effect. Frankly speaking, they are the best choice for a beginner in the world of business.
Think of "Everlasting" Design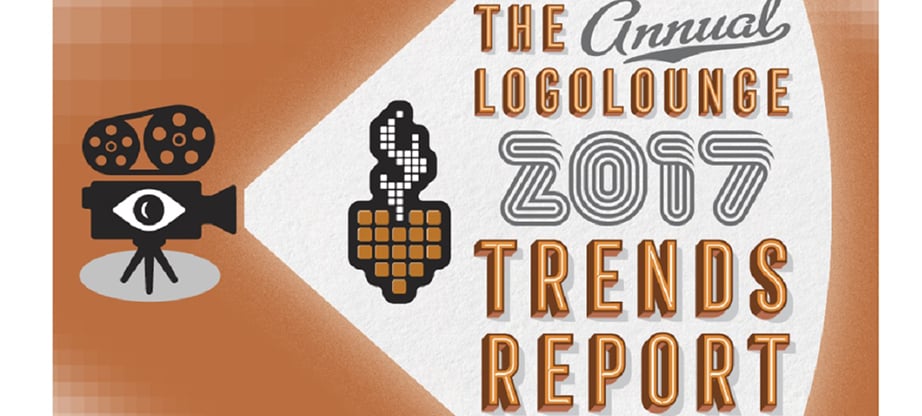 No secret that each year brings its own tendencies in design. Logo design isn't an exception. "Just as you can identify eras of fashion by glancing at a piece of vintage clothing, logos create and follow trends over time", Peleg Top said.
According to the LogoLounge Annual Trends Report, the current 2017 logo trends are the following:
Shadow Breaks;
Fades;
Rising Color;
Simplicity;
Simple Overlays;
MultiCentric Marks;
Ellipses;
Text Boxes;
Yin Yang;
Pasta Bends;
MicroLines;
Doubles;
Wings;
Color Split.
Many of us try our best to follow the latest trends to go with the times. Of course, you should study the latest tendencies not to look outdated. However, it's not a good idea to follow them blindly.
Has it ever occurred to you that the lion part of the most recognizable logos stand the test of the times just because their designers eschew trends? Trends won't last forever. So, don't try to implement each and every design element that is simply the trend of this year. Choose a design not following the fashion, but the one that fits your brand values the best.
Select Colors and Fonts Carefully
The importance of the proper selection of colors and fonts can't be overvalued. On the one hand, colors and fonts are the means that help you express the personality of your brand.  On the other hand, they serve to attract your customers' attention and provoke positive emotions. Never forget that the wrong choice of fonts and colors can simply kill the best logo idea.
Firstly, when you create your own logo it's a good idea to consider a psychological aspect. Nowadays even kids know that different colors evoke different feelings and associations in our minds. Each color is able to add a nuance to your message. So, if you are not an opponent of the psychology of colors we advise you to study the Color Assignment Report by Joe Hallock.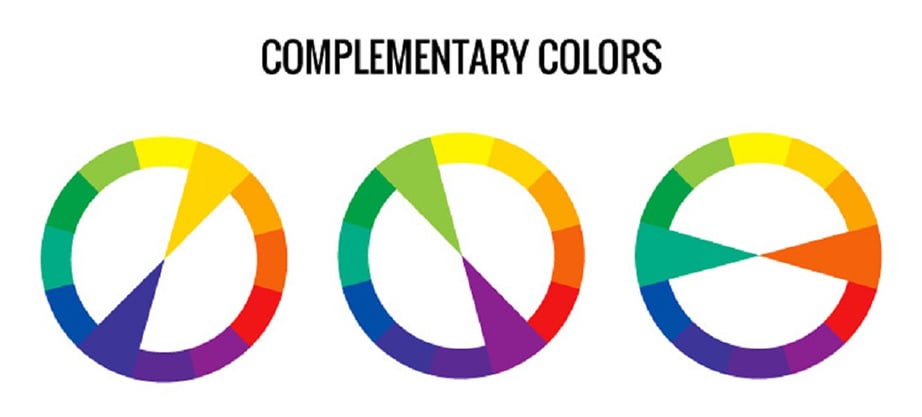 Secondly, creating your own logo, don't forget about the power of the Color Wheel Theory.  No doubt, that it's a great assistant in combining colors. Even if you are not a pro, the color wheel will help you easily detect the color combinations you need. Its six schemes will prevent you from making a fatal mistake in your logo design.
Thirdly, choosing fonts bear in mind that similarly to colors fonts also convey various emotions. For example, bold, straightforward fonts free of flourish are able to stir up the feeling of stability and trust. Whimsical fonts with their curls and curves are more associated with youth, happiness, and mystery.
Take an Advantage of Online Logo Tools
There are a lot of online tools to help you create your own logo. Most of them use simple editors with various customization options. Furthermore, a free logo maker online will allow you to download your logo in several formats. Here are some of them worth your attention.
Hatchful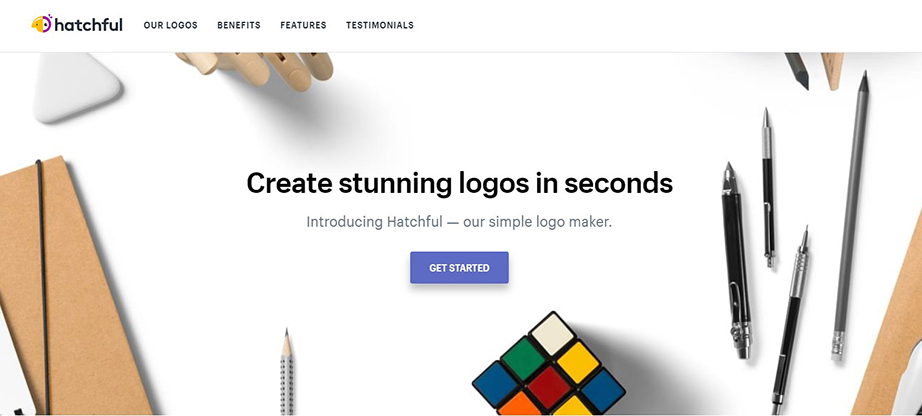 Hatchful is a simple logo maker that allows you to create striking logos in seconds. Simply choose your industry, the styles you like, and the icon you want to use. Then, customize the colors, fonts, and text. Generate high-resolution images in just a few clicks from hundreds of templates and receive an entire branding kit in your email for free.
Logomyway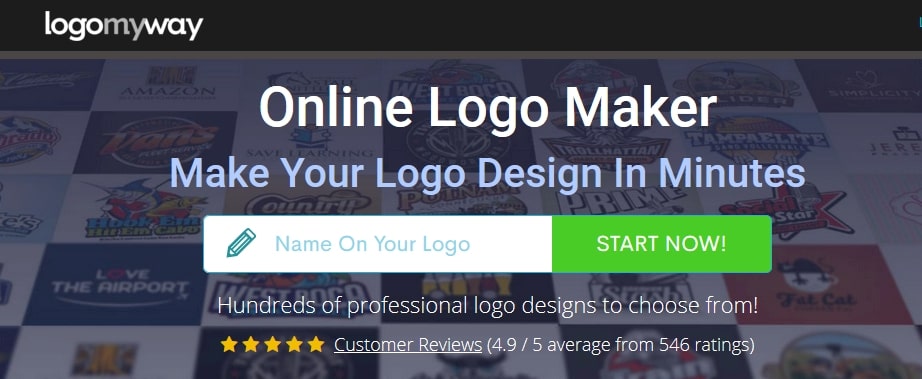 Logomyway has hundreds of logo templates to select from. This no sign-up free logo maker generates some high-quality logos that will catch people's attention. Once you browse the logos in the logo maker and find one that best fits your company, you can start to edit the logo by changing fonts, shapes, and colors.
The entire process of making your own logo design only takes about 10 to 15 minutes. You can instantly download your logo files and begin to use them on your website, social media, and merchandise. It's free to create your logo but you will need to pay a fee to download and use the logo.
PhotoADKing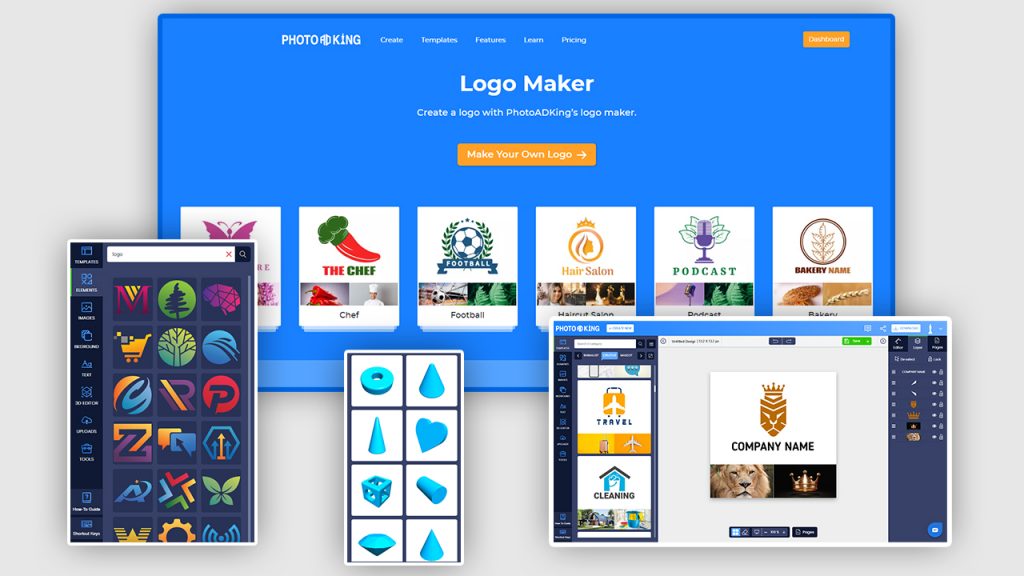 PhotoADKing is an online logo maker tool that allows you to create, edit, and save as many logos as you like. It provides all of the ingredients you need to create a custom logo, fast – and free. Simply pick the logo design template that fits your purpose, make it personalized using our extra features and you're good to go! You can easily customize your logo using hundreds of templates, icons, fonts, and color combinations in PhotoADKing's editor.
DesignEvo – Create Custom Logo Designs for Free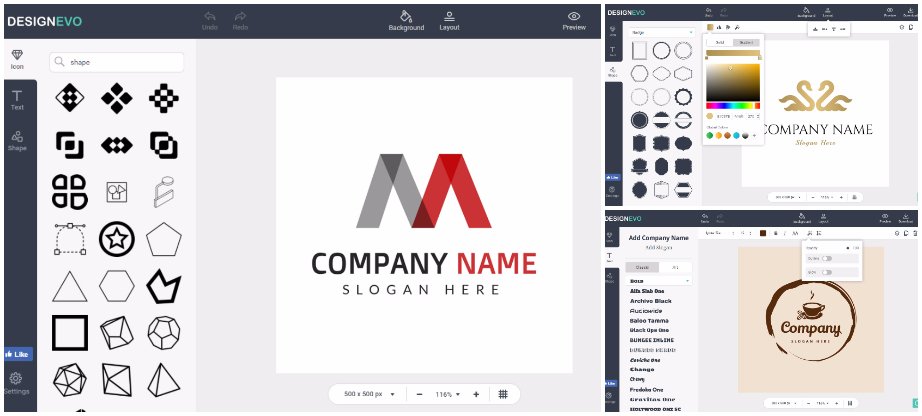 DesignEvo is a free online logo maker that anyone can use to create a unique logo in minutes. Millions of professionally designed icons are provided for selection. Choose the desired font for your logo text and customize it to match your brand perfectly. Any logo can be fully customized to get a unique look; just boost your creativity and make your own logo without limits.
The Color Calculator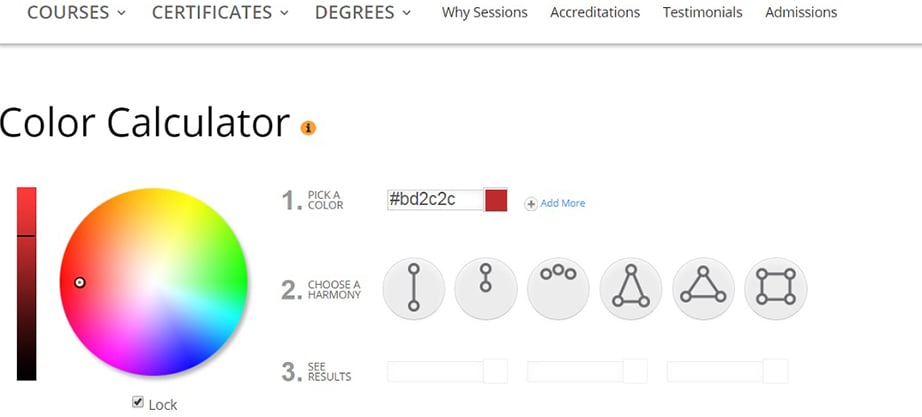 Remember the Color Wheel Theory mentioned above? The Colour Calculator is a handy interactive color wheel. It helps you combine colors in no time. You'll get a desirable result via three simple steps.
Logojoy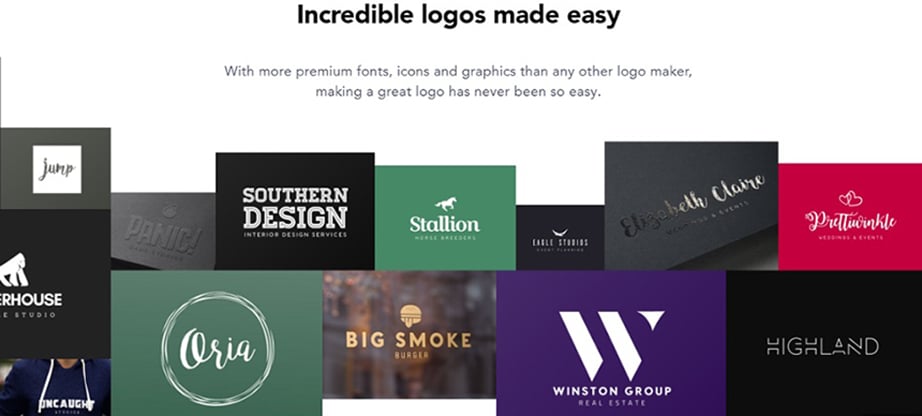 Logojoy is an online logo maker. It uses artificial intelligence together with advanced learning algorithms. Logojoy enables you to create your own logo that comes with ready-to-go files for use in print or digital.
Tailor Brands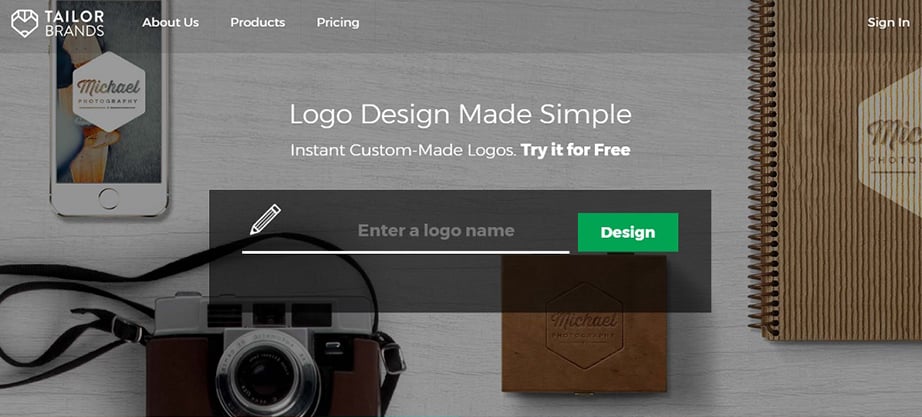 Tailor Brands is one more convenient online logo maker. You need neither technical nor design skills to use it. Moreover, Tailor Brands' guidelines provide you with the basics of branding and logo creation.
Designhill AI-Powered Free Logo Maker Tool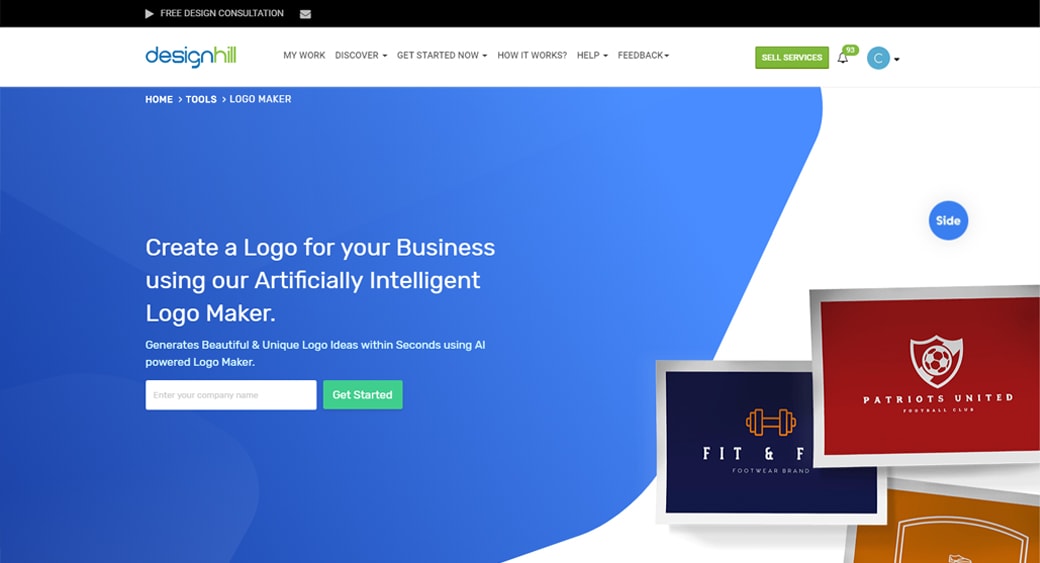 Designhill's logo maker tool is built with a lot of artificial intelligence and machine learning embedded into the algorithm that powers the engine. The tool is able to create hundreds of completely unique designs in less than a minute. There is really no worry about copyright. It is extremely easy to use.
Create your Own Logo with TinEye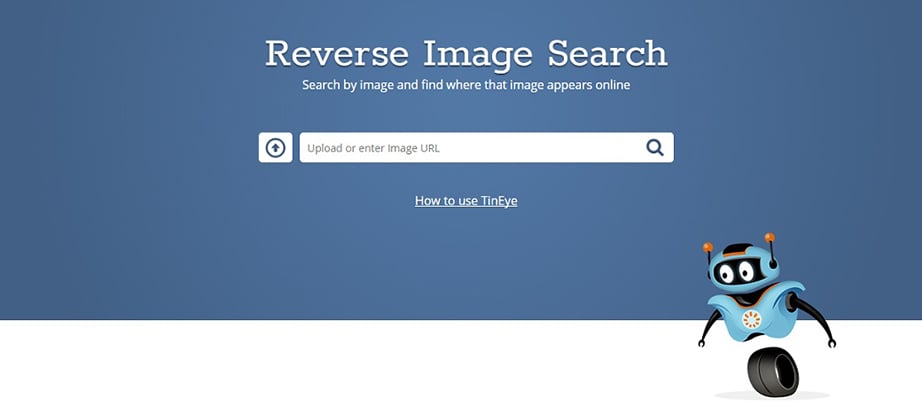 TinEye is your chance to become aware of your logo's uniqueness. If you are not sure about the originality of your design you can easily check for plagiarism using this tool. The only thing you are to do is to upload your logo.
Brandisty Logo Validator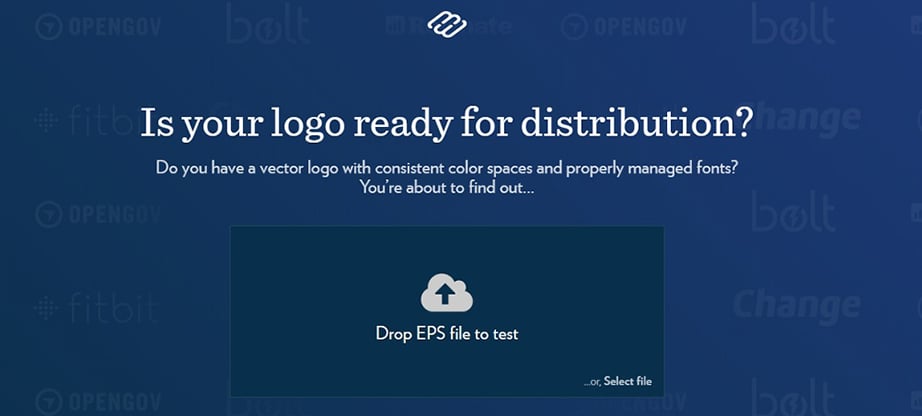 Brandisty Logo Validator is a great tool that enables you to successfully finish the process of creating your own logo. The validator helps you avoid the mistakes that a novice can make. It checks your logo and ensures that it is ready for distribution.
Never Hesitate to Rely on Trustworthy Professionals
In spite of the great number of helpful online tools, you may find the process of your own logo creation tiresome and time-consuming. To tell the truth, if you are not a pro, maybe, the best solution is not to waste your precious time and seek help from real specialists.
MotoCMS Logo Design Service is the very thing you need. Our highly qualified web designers will gladly create a unique logo that meets all your requirements. Moreover, we'll correct and redesign your logo up to three times if some new ideas come to your head.
In a word, whether you create your own logo yourself or entrust its creation to specialists never forget the basics. Stress your uniqueness, convey your message clearly, and enjoy the result you get.