Check Out 11 Superb Web Design Trends 2015
With all latest trends going on in the world of web designing, it becomes really difficult to provide each and everything to your customers. But it is your duty to serve them with all latest and updated designs to satisfy their needs and requirements. Being a web designer you should always know the requirements of your customer and you should also be aware of all the latest web design trends.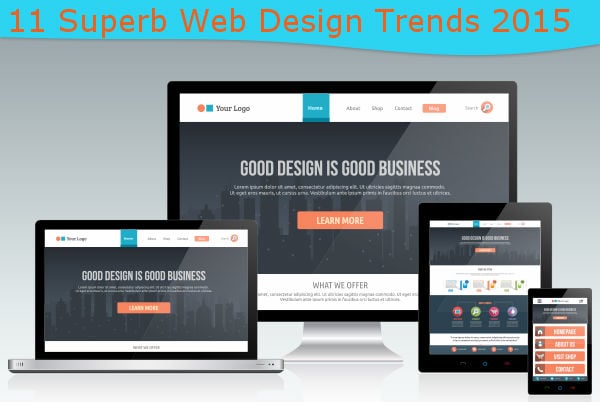 2014 is over now and it is the time when you should start looking for the upcoming year i.e. 2015. With a new year every person expects something new and different in their field. So is the case with Web Design. This field g to express your views and your imaginations gives you freedom to express your views and your imaginations in reality. But just painting your ideas on a computer screen is not enough; you need to do something different with your work.
Here is a list of 11 amazing Web Design trends 2015 that are going to revolutionize the world of designing. They are new, innovative, interesting and will definitely help Web designers to gain more interest in their usual work. Let's have a look:
1. Grid Style Layout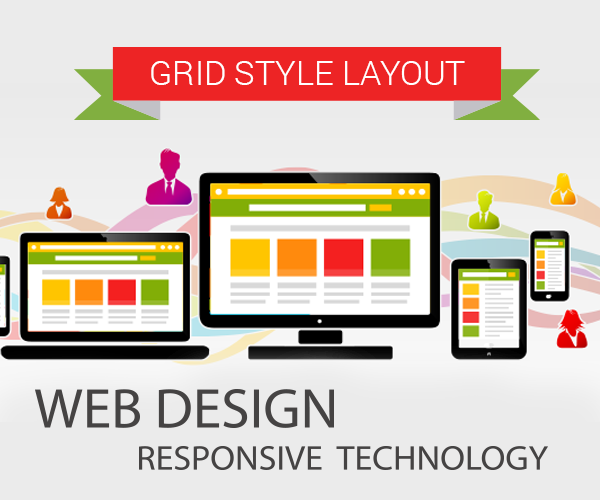 Grid style layout is one of the best ways to get the attention of your customers. This will make your website very simple for your users and they will enjoy navigating your simple website. They will be able to access all the information very easily and will provide users to have a very quick glance at the most important part of your website without having to become overwhelmed with all the information that is presented in a very short span of time.
Make sure that your visitors like you website and they have control over their viewing experience. This is counted as one of the best aspects for making good connections with your audience in a visually appealing way. A strong website needs a very effective cemetery.
2. Content Sharing Options
When you provide information on your blog or on your website it becomes compulsory for you to share that information on your social media profiles as well. The trend of social media has introduced these sharing buttons on the top of the website in order to share whatever you feel like immediately and easily. The importance of Search Engine Optimization and sharing content is becoming more important than ever before if we compare things to the earlier phases.
The more the content shared on number of places, the more it will get placed in the search engine assessments. The development of the well optimized and regularly shared content will make the site owners reach their target audience easily and quickly.
3. Large Image Capturing
Modifications in the programming language have made it very easy for website developers to provide more information along with the pictures. This means that your visitors will always be able to get the snapshot of the products and services available on the website without even clicking on the multiple channels. This expanded capturing of images will allow development of associations along with the visual images which will stick to the mind of a visitor.
When your investors have a visual stimulation to be remembered, they will more likely to view your website on a consistent basis. The development of your visually pleasing website is one major part of your website design.
4. Summarized Landing Pages
With a large number of options that are available these days on the Internet, web designers have to make their landing pages more concise with all the present information. But if you are focusing on the next year then presentation and development of your information has to be more clear and concise. This means that the style of your landing page has to provide answers to the most important questions of your visitors with the minimum number of possible words.
Generally your visitors are not very patient and they do not stand on your website for more than 5 seconds and if your website failed to open, your website is gone. So summarizing the content on the page and making your landing page to be more concise helps you to increase your page ranks as well as the sale of your products and services.
5. Updated Video Players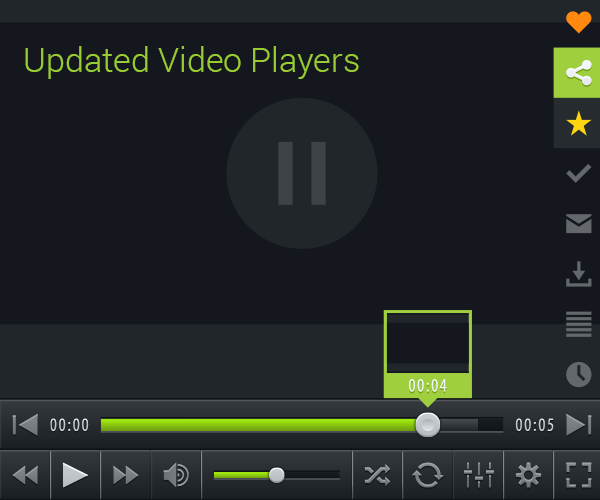 The trend of new technology is making people use new methods of exploring the Internet. Now your visitors like to view the videos posted by you on your website. This means that while designing a website you have to add a video of your company providing information about all the latest and updated products and services that you deal with. Clicking on a single button and watching a video has become very important for an average smart phone user. So being a trendy web designer you have to focus on video players that are compatible with all new smart devices in the market – in 2015 this trend will anyway affect your website performance, so prepare for it now.
6. Three Dimensional Graphics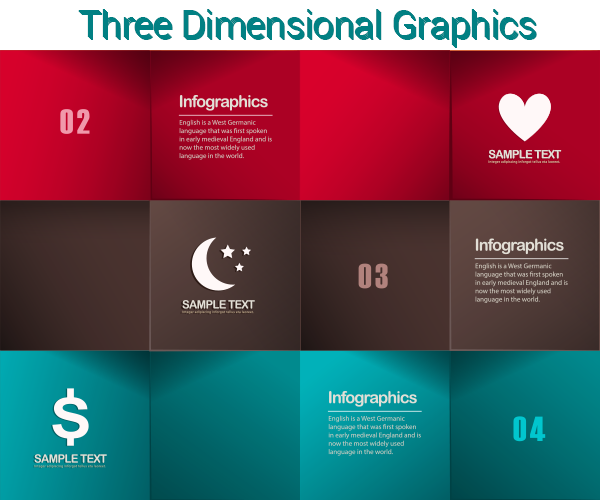 The coming year will ask for the use of three dimensional graphics because it says the more the people will look for 3D graphics the more they will expect your website to be a cutting edge design. You can use this graphics for introducing your new sites as well as the transitions between the pages of your website.
It would be slightly difficult for web developers to learn 3D graphics who mainly work on the functionality of the websites. Learning how to balance your visual appeal with the site selection, this is going to be an important part of the evolution of the web design in the next coming years.
7. Portrait Style Web Design
While designing a website it is essential for you to make something that should keep your visitor engaging. This means it will be good if you use some personal photographs on your website and that will help you in becoming popular in the next little while. It is very important to choose the correct graphics in order to make good emotional connections with your visitors.
8. Animations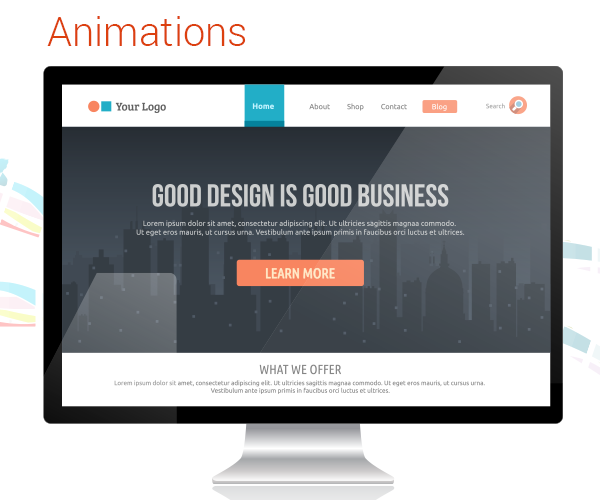 Providing your users with unique and funny animations will make your website stand out amongst others. Your brand identity is something which is most important thing for your business to work. This means that an animated logo will also be a very useful way to make your presence in the mind of your perspective customers. Having smaller animations on your website will interest your target audience more. Animations will be definitely one of the top web design trends 2015.
9. Online Chat Options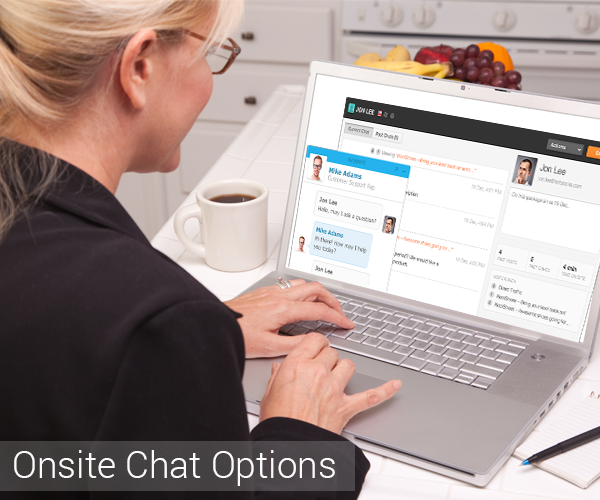 Many websites provide their visitors with chat options if they feel like asking any question to them. Being able to browse your website without staying longer on a single page, chat window is one of the best options for getting connected with your audience. When you give your visitors the option to chat on your website, they feel more comfortable to discuss their needs rather than calling and meeting at the first time.
Make sure that your chat function is working with mobile devices as well. Adding voice and video chat will also help you in gaining more customers.
10. Personal Photos Display
Users will always love to see the images on your website representing your work and your services. Providing them with a strolling display option is good for users, as they do not have to go to the individual pages in order to get knowledge about your products and services. This will make your users and visitors more interested in your services and will enjoy your services even more.
11. Customized Java Applications
Professional Web Designers and Web Developers need to be aware of the changes that have been introduced to Java within the last few months. Having a new way for connecting with your audience using plugins is highly beneficial for those web designers who are working very hard to make sure that their audience receives the best possible experiences while working with them.
This means that you can also use audio and video content on your singular pages. This method is highly beneficial for people who want to visit only a certain section of your website content. This will make it easy for your visitors to choose quickly the content they want to see.
Conclusion
These are some amazing tips that will help you in growing your business even more. These latest web design trends 2015 are for you to make your website designs look stunning. It is important for you to provide your visitors with all the latest trends and methodologies to make them approach you fast and quick.