5 Awesome Websites Made with WordPress
WordPress had come a long way since the release of its first version back in 2003. The platform has grown to become a dominant player when it comes to website builders globally. To put it into perspective, WordPress has a CMS market share of over 63% today, which is far much more than any other player. The platform currently powers over 36% of the 1 billion+ websites on the internet, including those belonging to celebrities such as Beyoncé, magazines like Variety, fashion houses such as Bata, and you can check out many more here for inspiration. It does get you thinking, "If it is good enough for Van Heusen and Usain Bolt, isn't it good enough for you?". Below we take a look at some of the most amazing websites made with WordPress.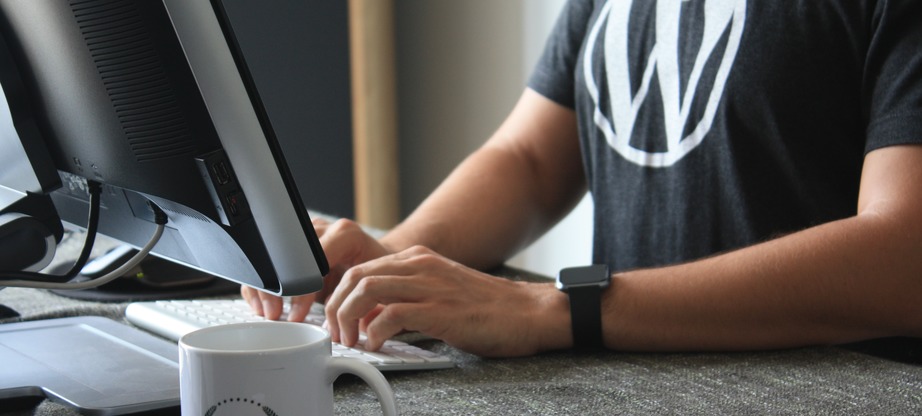 The first in our list of websites made with WordPress is The Walt Disney website. This website resonates with the glorious work of media and entertainment conglomerate Walt Disney. The site sports a solid and clean layout with straightforward navigation courtesy of a TWDC custom theme by Disney Interactive.
When you scroll down on the homepage, you come across the recent news grid filled with neat and systematic article snippets. The About, Investors Relation, Career, and Social Responsibility grids methodically follow further down the scroll bar. Some of the site's plugins are W3 Total Cache, Yoast SEO, and User Role Editor.
The former US president foundation website features a distinctly modern design that positively bespeaks its mission & vision. The text is orderly and legibly presented in front of background pictures.
Visitors can access the collapsed navigation menu by moving the mouse on the left side of the website. The site can boast social sharing, multimedia, and page templates for complete user experience.
The prioritized elements of this leading tech blog site are speed and performance. On the design end, however, the site sports a simple, minimalistic, and well-arranged layout.
The navigation menu is visible on the left side, with the rest of the parts mostly covered with featured snippets and images. The website uses a TC custom theme and plugins such as WordPress importer, Jetpack, and Aksimet.
The Angry Birds website has a simple but attractive design that seamlessly blends with the game's fun visual graphics. The navigation menu consisting of animation, movies, games, and shop panels is well placed at the homepage's top.
The blog and support pages can be accessed through the links at the bottom end. Social media links are also provided on both ends of the homepage. The rest of the website is mostly covered with pictures showcasing various Rovio offerings and a few texts to guide the visitors.
Sleek. Elegant. Stylish. These are the words that come to mind at the mention of Mercedes-Benz. The auto manufacturer's website looks beautiful, courtesy of the generous use of car images and videos.
The black, gray, and white colors compliment each other well. Navigation menus and guides pop up from the top and right sides when you scroll through the homepage. In the news sections, articles get the block arrangement. The text is on a contrasting background for legibility. Altogether, the website has a unique and aesthetic appeal.
Create Many Websites with the Multipurpose Monstroid2 WordPress Theme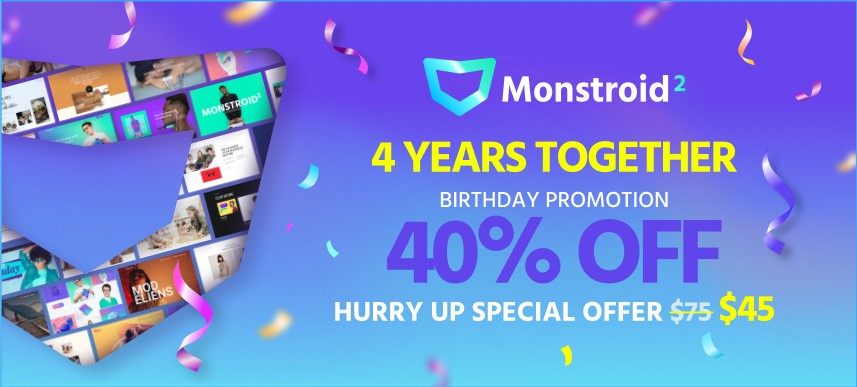 Wouldn't it be cool to use an all-in-one product that can help you increase the number of your web projects? Just imagine yourself building awesome websites from scratch with only one reliable tool. If you like this idea, then pay attention to Monstroid2 and explore its potential described below.
Monstroid2 is a top-notch multipurpose WordPress theme. First of all, due to dozens of default features, WordPress is ahead of other CMSs. Yet, what can make code-free editing even easier? Of course, a handy builder! Up to this, Monstroid2 is powered with Elementor that is known as the best visual frontend editor. With it, everyone can build new pages, customize them, update content, add pro effects, and more. Plus, the theme includes 50 blog layouts and 10 single post layouts.
Secondly, Monstroid2 is your way to produce as many varied sites as you plan. It's a perfect variant for web studious, freelance developers, and others, as it goes with 73+ skins. This makes Monstroid2 really multipurpose, as every skin corresponds to a popular topic. For example, there are pre-designed pages for:
charity organizations;

bloggers and lifestyle coaches;

fashion and beauty industry;

food services, bakeries, and cafes;

digital, legal, and travel agencies or big companies;

eco-organizations and far more.
Plus, all this is already compatible with the WooCommerce plugin. And, you'll be able to launch an online store of any complexity in a few simple steps. Moreover, Monstroid2 includes stylish hotel booking forms. In a word, this multipurpose modular Elementor WordPress theme gives its owners so many possibilities, so many ideas they may have. As for the outlook of Monstroid2, even though there are diverse skins, they all are bound with the same necessary characteristics. So, rest assured that every Elementor page template possesses a responsive and retina-ready design. The skins also possess a clean, user-friendly style. 
Besides, they are very flexible for changes. And, you can tweak up them up to your taste. To do this or edit content has never been easier than with Magic Button. Magic Button provides a library full of thousands (not joking) ready-to-use sections. The same, with it, you'll apply any skin in one click. After, enjoy the customization with a bundle of Jet plugins. Above all, Monstroid2 guarantees your website smooth performance and lightning-fast loading. It will match all modern browsers, as well. Likewise, this WordPress theme boasts valid SEO-friendly coding.
So, doesn't the Monstroid2 Multipurpose Modular Elementor WordPress Theme seem so catchy to start with? Then, hurry up to seize all the perks of this flagship product! In conclusion, it would be useful to mention that Monstorid2 has live support and detailed documentation.

Getwid – A One-Stop Solution for WP Fans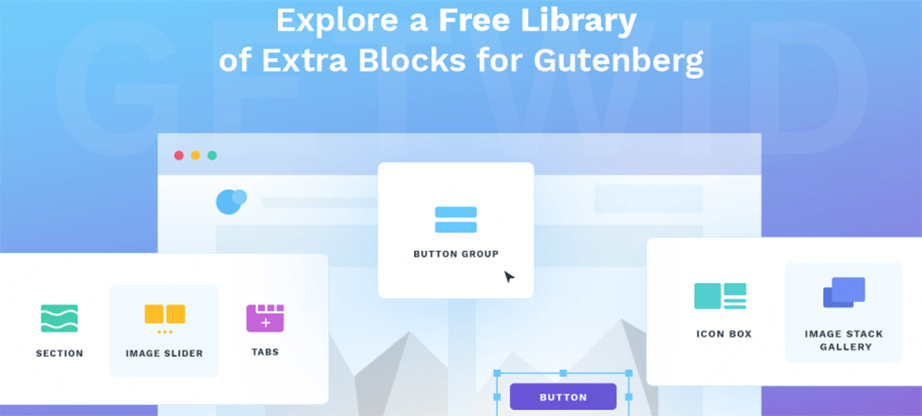 Suppose you are a big fan of WordPress and enjoy all-inclusive functionality when everything's in a single place. For those of you who nodded, we are glad to introduce Getwid, a one-stop solution for site-building. It is a free Gutenberg blocks plugin that comprises a bunch of complex and simple blocks suitable for any website.
Gutenberg Blocks Plugin – What's Inside
The plugin has everything you may wish for while creating or customizing a website – control layouts, typography, colors, icons, and more. It will help you make your site more visually attractive, not overloading it and keeping the loading speed on the same high level. Getwid includes all content blocks necessary for website pages, devoted to any topic and niche – from arts and crafts to business. With this Gutenberg blocks plugin, one can easily make services, clients' reviews, and contact pages or create an efficient landing page. One can also apply Getwid together with WooCommerce blocks on your eStore. No coding skills are needed!
Getwid Themes for Websites Made with WordPress
Easy inline editing with numerous settings within each block also contributes to the convenience and usability of Getwid. What is more, it is now accompanied by a vast assortment of pre-made website templates with various layouts created exclusively for you by a team of professional designers.
So, you don't have to spend hours searching for a suitable site layout and customizing it yourself. You don't need to add multiple competing plugins to your WP website and check if they are compatible with each other. That means you can start creating your website faster and produce even more valuable and attractive content in Gutenberg. You'll undoubtedly notice automatic visual parity with your active WordPress theme. The colors and styles of the templates are derived from your WP theme. Insert a Getwid template in a single click and start changing and modifying sample content. All the templates can boast stylish minimalistic designs and outstanding performance.
MotoPress's developers constantly improve blocks and create new ones to make Getwid the most convenient springboard for site development.
Websites Made with WordPress – Final Point
All in all, if you are torn between WordPress and other website builders or content management systems, we hope the WordPress guide we've provided and the above collection of websites made with WordPress inspire you!