The Future of Content Marketing
The evolution of digital marketing has been inevitable, thanks to new technologies. These technologies have helped businesses stay in touch with their audiences, improving customer satisfaction and relations. The need for premium-quality content has increased, with websites integral to businesses. Yet, embracing trends in content marketing is the only surest way to achieve this. The following are life-changing trends in content marketing services.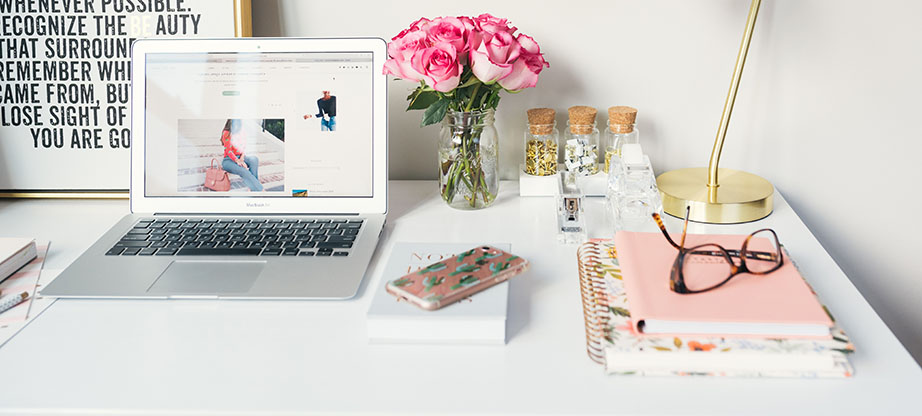 Niche Content
Content marketing is the lifeline of your business. However, your content must stand out if you need to generate traffic. Brands must go niche with their content to address specific customers and target audiences. This will depend on the performance of your products and services, meaning you should concentrate on content that makes a high-performance product.
Niche content is designed to resonate with a specific target audience, driving stronger results. It aims at building better relations with readers, clients, leads, and customers. However, you'll need a comprehensive strategy to thrive in niche content. Employee activation is integral in ensuring niche content thrives. In this case, it will be best to let people who love a specific product write about it. For instance, if you have employees who love cars, let them write about them.
Voice Search Is Key in Content Marketing
Smartphones and PCs are slowly enhancing voice search technology. This technology allows for a screenless search, where you must ask a digital assistant without looking at the smartphone. Ideally, this tech enhances convenience when searching for a particular product or content.
Voice search has a significant impact on SEO too. Usually, voice searches do not use the standard typing-style approaches when making queries. Instead, the search will be more organic and natural. A person will, therefore, ask questions using more complete questions. This way, it becomes easier to get personalized and more specific responses.
Diversified Content
Diversity in your content will help attract a bigger audience in the long run. This content extends beyond pictures and general information. This content can highlight videos and other cultural references. With diversified content, you will get more readers and convert more leads in the long run.
However, it would be best to diversify your skills to get the content you need. Your writers must focus on particular needs yet accommodate the various aspects that influence the same. That is because users want to consume media in a preferred way. You might also need to diversify how you present your information, attracting more readers at the end of the day.
Influencer Marketing is Vital
Influencer marketing uses social media for advertising products, usually through endorsements and public mentions by social media influencers. This form of marketing increases the confidence of particular consumers in a product. Since most people use social media, it becomes easier to get a bigger audience.
Most brands will now shift to quality over quantity. That means these brands will focus on the influencer's character, trustworthiness, and quality when giving them the contract. An excellent influencer should deliver top-notch results through consistency, clarity, and trust. However, you'll need an in-depth strategy to determine which influencer to use for your products.
Interactive Content Helps
Interactive content is designed to spur engagement from potential customers, clients, and leads. The idea is to create a campaign that resonates around social games, quizzes, and interactive landing pages. Interactive infographics, surveys, and interactive emails will suffice in this campaign. The idea is to drive a two-way conversation between the business and its potential clients. This move ensures that the consumer actively participates in the content instead of being a static consumer. Having fun while interacting with the content brings the audience closer to your brand. In turn, lead conversion becomes a possibility.
Further, live videos will come in handy. You could use social media influencers in such campaigns. These videos are usually engaging and unique. Most people would want to listen to product descriptions and decide instantly. This is common among people that do not have much time at their disposal.
The Adoption of AI Technology Increases Content Marketing
It has been stated by many industry specialists that there will be robots in the future assigned to do human jobs. This is to be believed that as computers are changing how people think, machine learning and AI technology can modify the way some industry works. The same can happen to content marketing too. Some websites and applications can already write some okayish content in a large number at a time. Those content cannot be compared to high-quality content or blogs; however, many specialists believe that some SEO spammers can adopt this style to produce content in great quantities.
However, those who wish to create high-quality, informative, and unique content can also use AI and ML for more elaborate research, content analysis, optimization, and A/B testing.
User Experience Gets the Top Priority
It is a fact that most content marketers focus on Google ranking for their SEO content. However, Google focuses on catering to its users. For the same reason, it is necessary for content marketers to not just concentrate on optimizing keywords but also prioritize the whole experience of the users. That's why it is recommended to ensure the UX design is good, the loading speed of the websites is fast, and content delivery is top-notch.
This is why as a content marketer, you have to look at a few things like is the website is mobile responsive or not, the positioning of the images used in the content is accurate, navigation of your website is perfect, etc.
Content Marketing Future – Final Words
In conclusion, content marketing is an excellent way to drive your success. The idea is to make your content more interactive, engaging, and appealing. However, you must embrace the aforementioned trends to thrive in this economy. Ensure you don't stick up to only a certain type of content. Instead, use various styles such as blogs, articles, FAQs, newsletters, and videos.