5 Side Gigs Web Designers Use to Make Extra Money
You might make pretty good money doing that if you're a web designer. You may work for a single company. Perhaps they have a large, complex website and always need you to work on it or modify it as they expand or add new services and products. You can also consider working as a freelancer and selling your services to the highest bidder. You will probably have more schedule flexibility that way, and you can often work from home as well. You may decide that you do not want to do exclusively web design as a way to make money anymore. If you've got web development skills, you might have other talents that go along with that. You can use those talents as side gigs to get into a side hustle and have multiple revue streams. We'll talk about some possible web designer side gigs now.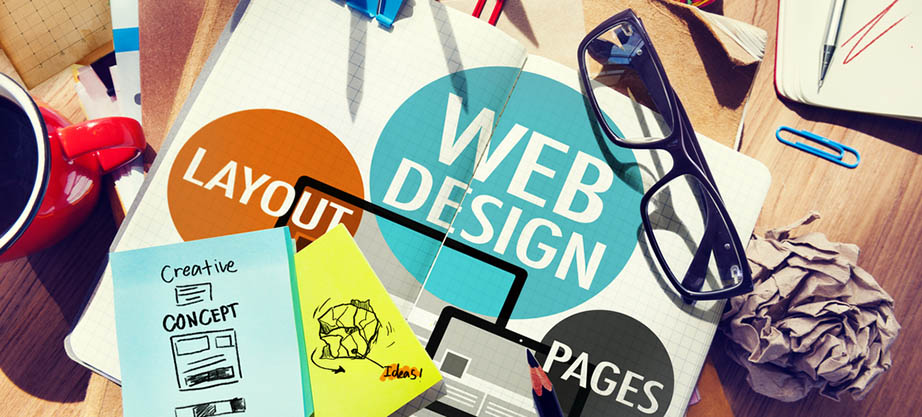 Banner Ad Creation
Creating animated banner ads in a matter of minutes might turn into a lucrative side hustle for you. If you know how to do web design, you probably already have some fundamental skills for banner ad creation. You can create banner ads using a platform that doesn't cost all that much and comes with a lot of different templates. You can start with one and then customize it for a company if they have a vague idea but want you to handle the heavy lifting.
Once you discuss what they want, you can get to work on it and should have a finished product within a few hours. You can charge good money for this and do it for a couple of hours per week or whenever you have a spare moment.
Side Gigs Ideas for Web Designers – Copywriting
You can work as a copywriter since that can go hand in hand with website creation. Let's say you have a company that wants you to design a website for them. They're about to take the site to live, but they need someone to write the actual copy that's going to appear there. If you have at least decent English writing skills, you can write copy for that site and charge even more money for your services. You might ask the entity that hired you to fill out a form where they talk about the kind of copy they need on their landing page, product pages, "about us" section, FAQ section, and maybe even a company blog they want.
Creating that content should not challenge you much; like banner ad creation, you can do it in your downtime. To maximize these earnings, you can try and use passive income apps while you work on the copy for the website. You can tell a client that hires you to design their website that you can write their copy too if they want that, or else you can advertise those services on a site like Upwork.
SEO Optimization
You can also learn some basic SEO skills and tell your clients that you can optimize their site for them once you create it. If they don't have someone on staff doing SEO for them yet, they might also hire you for that job. You can learn how to use some of the more basic SEO tools, like Surfer SEO, Google Search Console, SEMRush, Ahrefs, Moz Pro, etc. You can usually learn how to do fundamental SEO for a website pretty quickly if you have website design skills already.
You might already know how to do SEO if you have your own website and advertise your products and services there. It might surprise you how much some companies will pay for simple SEO tasks, like keyword research or competitor research. Some company owners understand that SEO matters, but they have no idea how to do it or how much they should pay.
Setting Up Social Media Accounts
If you know how to create websites with platforms like WordPress or Wix, you're probably at least somewhat tech-savvy. You might leverage those skills to set up social media accounts for the company that hired you to create their business website. Maybe you're already using social media for pleasure or advertising your services there. You can set up accounts very quickly, whether the business wants to use TikTok, Twitter, YouTube, Meta, Instagram, LinkedIn, Pinterest, or others.
They can tell you which ones they want, and you can set up those accounts and customize them as much as the client desires. You can then add social media buttons to their website above the fold, where site users can easily find them and start following that company or brand. Again, you can charge the company when they hire you by offering this add-on, or you might advertise this service to existing businesses. You can even do both if you like.
Create a Content Strategy
If you work designing websites and you also work as a copywriter, you can also take things one step further and design and implement a content strategy for businesses. They might hire you to create their site, and you do that, then double-dip by writing their website copy. They might also need someone to run their social media marketing campaigns or plan the content someone else will create.
You can set up a content strategy based on a simple form the client fills out. You can ask them what kind of content they feel their potential customers will like. If they have no ideas about that, you can propose some. It's relatively easy to develop content and a strategy for it if you study the niche into which this company fits. You can look at what competing businesses produce and then piggyback off of that. You can also conduct focus groups for the company to figure out what content their clients most want to see and to which they will respond favorably.
5 Side Gigs for Web Designers
You can try one of these side gigs or several of them. They're all potentially lucrative, and most website creators don't find them particularly challenging.