Should a Website Design Company Offer SEO Services?
When you are getting a new website designed for your business, you should also pay attention to SEO. Without optimizing the website in search engines, you will have a difficult time driving traffic toward it. As a result, all the time and effort that you spend on designing the website will go in vain. Instead of hiring a separate services provider to get SEO services, you may think about hiring a web design company that offers SEO services. There can be numerous benefits that you can experience from such a service provider. Let's take a look at those benefits in detail.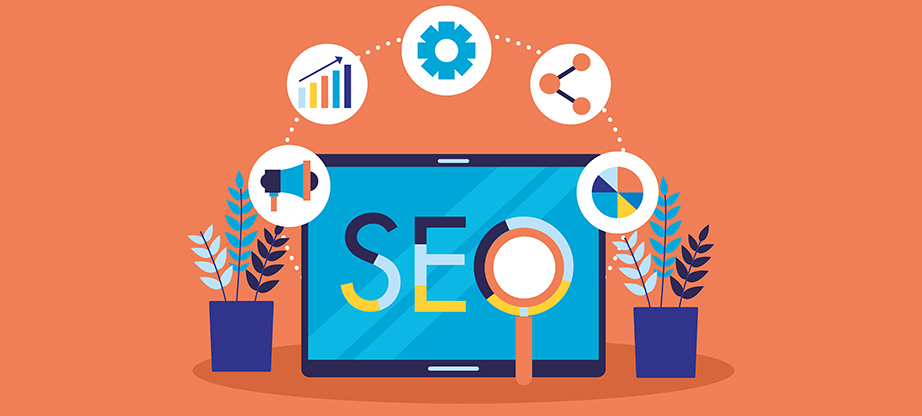 Should a Website Design Company Offer SEO Services?
Yes, it has become a must for website design companies out there to offer SEO services. Should a website design company provide SEO support? Any business today must have a website because of the prevalence of the internet. A website serves as an online storefront, informing visitors about the goods and services that a company provides. Yet, only having a website won't bring in clients. The website must be created such that it not only appears excellent but also performs well in search results. Search engine optimization (SEO) can help with this. The process of optimizing a website for search engines like Google is known as search engine optimization or SEO.
Websites that appear attractive and work properly are what web design firms do for a living. However, not all site design firms provide SEO services. We'll look at whether a website design company ought to provide SEO services in this article.
Why Should You Get SEO Services?
One of the key advantages of providing SEO services is that it can boost profits for a web design company. A web design firm may boost income by providing extra services to its customers by selling SEO services. When customers are pleased with the look of their website, they are more likely to entrust the same company with their SEO requirements. Another advantage of providing SEO services is that they can raise the overall standard of the websites that the website design company produces. A website design company is more likely to produce websites that are search engine optimized when it provides SEO services. As a result, the website will be more noticeable and draw more visitors.
Offering SEO services can also help the website design company become recognized as an authority in the field. A website design company may establish itself as an authority in the sector by offering a comprehensive bundle of SEO and web design services. Potential customers may see you more favorably and have more confidence as a result.
Offering SEO services has a lot of advantages, but there are some disadvantages as well. The fact that SEO is a field that is constantly changing is one of the main drawbacks. Search engines like Google are continually altering their algorithms, which means that SEO methods that worked in the past may not be successful now. This implies that a website design company providing SEO services would need to consistently remain up to speed with the newest SEO trends and methods, which may be time-consuming and costly.
Why You Should Engage with a Website Design Company that Provides SEO Services
Aesthetic Design and Functionality
A website design company that provides SEO services will give top priority to building an appealing and useful website. They'll make sure the website is simple to use, simple to browse, and optimized for quick loading. Also, they will guarantee that the website is mobile-responsive, meaning that it is readily visible on any device. Together, these components foster a great user experience that raises the possibility that visitors will remain on the website and interact with the content.
Increased Search Engine Visibility
An important advantage of working with a website design company that provides SEO services is improved visibility on search engines like Google. A website that has been optimized for search engines will show up higher in search results, increasing its visibility to prospective clients. This improved search engine visibility may result in an increase in visitors, leads, and ultimately sales.
Website Performance Improvement
A website design company that provides SEO services will make sure that a website is performance optimized. To increase website performance, this includes caching methods, picture compression, and code optimization for the website. The user experience and search engine rankings will both be enhanced by a quick and efficient website. Search engines like Google and others give websites that load fast and are simple to user preference.
Access to SEO Professionals
An SEO-focused website design company will have access to professionals with extensive experience in the field. These professionals will be familiar with the most recent SEO tactics and trends and be able to successfully apply them to your website. You may access a team of professionals that can assist you in achieving your online objectives by working with a website design company that provides SEO services.
An Increase in Brand Awareness
Having a website that is user-friendly and search-engine-optimized will help to increase brand awareness. Potential clients are more likely to remember your brand and visit again in the future if they can simply access your website and have a good experience there. Additionally, a website that is search engine optimized and well-designed will present a professional and reliable image, aiding in the development of trust and credibility with potential customers.
Cost and Time Savings
In the long run, hiring a website design company that provides SEO services can save time and money. You may expedite the process and eliminate any communication difficulties between different organizations by employing one company to handle both site design and SEO. A company that specializes in both SEO and web design can also be more affordable to hire than hiring different businesses for each service.
Final Words
As you can see, it is beneficial to work with a website design company that is offering web design services as well. Make sure that you stick to such a website design company and get your new website designed.