Platforms You Need to Know for Making Your Business Easier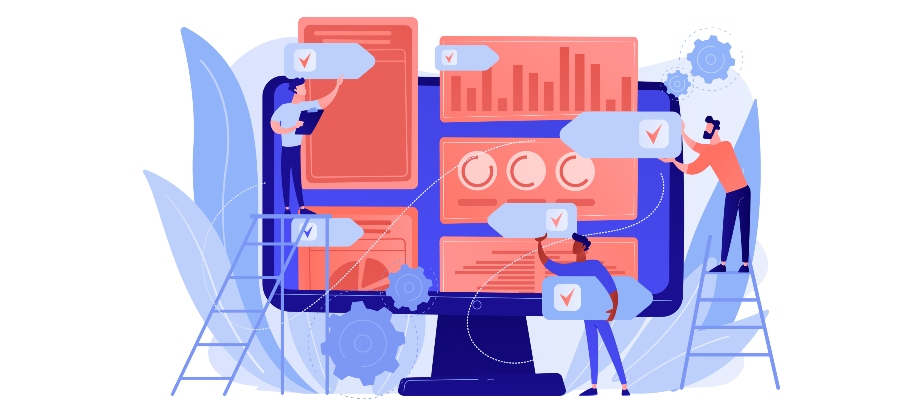 Running a successful business requires efficient tools and platforms to streamline operations and enhance productivity. In this digital age, there are numerous platforms available that can revolutionize the way you manage your business. From communication and project management to marketing and customer support, these platforms offer a wide range of features to simplify your daily tasks. In this article, we will explore some essential platforms that every business owner should know about to make their business operations smoother and more effective.
Top Communication Platforms
Effective communication is the backbone of any successful business. Communication platforms provide robust communication channels, enabling seamless collaboration among team members, regardless of their location. The platforms offer real-time messaging, file sharing, video conferencing, and integrations with other productivity tools, ensuring smooth and efficient communication within your organization. Such business platforms are:
Slack – Slack offers all-around services to users. Slack allows code creation, project management, chat functions, data protection, third-party tool integrations, and a collaborative work platform across devices and regions.
Microsoft Teams – In the past, many applications have lacked integration with other applications and miss features that are offered by other tools. Microsoft Teams overcomes these obstacles by bringing everything into one place to make collaboration easier and more organised than it ever has been before.
Simpu – The mission is to empower businesses to communicate seamlessly with their customers anywhere, anytime. Increase your revenue and customer satisfaction with Simpu's best-in-class shared Inbox, Chatbot, Text & Email Marketing Platform.
Project Management Platforms
To stay organized and ensure timely completion of projects, project management platforms are indispensable. Tools like Trello, Asana, and Basecamp help you create and assign tasks, set deadlines, track progress, and collaborate with your team members. These platforms provide a centralized hub where you can manage projects, streamline workflows, and enhance team productivity.
E-commerce Platforms
For businesses selling products or services online, having a robust e-commerce platform is crucial. Platforms like Shopify, WooCommerce, and BigCommerce offer user-friendly interfaces and powerful features to create and manage your online store. These platforms provide customizable templates, secure payment gateways, inventory management, and marketing tools to help you sell your products or services effectively.
Marketing Automation Platforms
To streamline your marketing efforts and reach a wider audience, utilizing marketing automation platforms is essential. Tools like HubSpot, Mailchimp, and Marketo allow you to automate email campaigns, lead nurturing, social media scheduling, and analytics. These platforms help you save time, personalize customer interactions, and optimize your marketing strategies for better results.
Customer Relationship Management (CRM) Platforms
Building and maintaining strong relationships with your customers is crucial for business growth. CRM tools like Zendesk, Salesforce, Zoho CRM, and HubSpot CRM help you organize customer data, track interactions, manage sales pipelines, and provide better customer support. These platforms enable you to deliver personalized experiences, improve customer satisfaction, and drive long-term loyalty.
Accounting and Financial Management Platforms
Efficient financial management is vital for the success of any business. Platforms like QuickBooks, Xero, and FreshBooks simplify accounting processes, invoicing, expense tracking, and financial reporting. These business platforms help you stay on top of your business finances, make informed decisions, and maintain accurate records for tax purposes.
Virtual Assistant Platforms
In today's fast-paced business environment, virtual assistants have become invaluable assets for entrepreneurs and small business owners. From administrative support and customer service to content creation and social media management, virtual assistants offer flexible solutions to help you delegate tasks and focus on core business activities. Such platforms are:
Virtalent – A Virtalent VA has an average of 15 years' experience, even before joining our team. They're dedicated, talented professionals who choose to work remotely here in the UK.
Remote Coworker – Remote Coworker was founded in 2013. The company offers HR services, finance, and accounting outsourcing. The company's clientele includes real estate firms, IT, telecommunications, and business services.
WoodBows – WoodBows is a reliable virtual assistant company with over ten years of experience. The company prides itself on being one of the top players in the industry. WoodBows only accepts 1% of the job applications it receives. WoodBows provides an extensive list of virtual assistant services.
Collaboration and File Sharing Platforms
Efficient collaboration and seamless file sharing are essential for team productivity. Platforms like Microsoft 365, Google Drive, and Dropbox offer cloud-based solutions that enable teams to collaborate on documents, share files, and manage version control. These business platforms facilitate real-time editing, commenting, and easy access to files from anywhere, enhancing teamwork and simplifying document management.
Analytics and Reporting Platforms
Understanding your business data and deriving insights is essential for informed decision-making. Analytics and reporting platforms like Google Analytics, Tableau, and Power BI enable you to collect and analyze data, generate reports, and visualize key metrics. These business platforms provide valuable insights into customer behavior, website performance, and marketing campaign effectiveness, helping you optimize strategies and drive business growth.
Human Resources Management Platforms
Managing your workforce effectively is crucial for business success. Human resources management platforms like BambooHR, Workday, and ADP streamline HR processes, including employee onboarding, payroll management, time tracking, and performance evaluations. These business platforms automate administrative tasks, improve employee engagement, and ensure compliance with labor laws and regulations.
Online Learning and Training Platforms
Continuous learning and upskilling are essential for employee development. Online learning and training platforms like LinkedIn Learning, Udemy, and Coursera offer a wide range of courses and training programs to enhance employee skills and knowledge. These platforms provide flexibility in accessing learning materials, allowing employees to learn at their own pace and acquire new skills that benefit both themselves and the business.
In conclusion, the world of business has been transformed by the emergence of various business platforms designed to simplify operations and drive growth. From communication and project management to marketing, customer support, and beyond, these platforms offer a multitude of features and functionalities that can make running a business easier, more efficient, and more profitable. By leveraging the right platforms, businesses can streamline workflows, enhance collaboration, optimize customer experiences, and gain valuable insights into their operations. It's essential for business owners and entrepreneurs to stay informed about the latest platforms and technologies relevant to their industry and adapt them to their specific needs. Embracing these platforms can empower businesses to navigate the complexities of the digital landscape and unlock their full potential for success. Whether you are a small startup or an established enterprise, incorporating the right platforms can pave the way for increased productivity, improved customer satisfaction, and long-term growth.