Niche Marketing Strategy To Promote a Niche Product in 5 Ways
Niche products and niche markets, in general, cater to very specific audiences featuring specific needs and interests. While large and popular markets benefit from huge marketing budgets and veritable PR machines, niche products are usually developed by start-ups and indie entrepreneurs. This is why, most of the times, such companies and developers need not only to stand out in a very crowded and noisy marketplace but also launch and present their products in an attention-grabbing, retaining manner. That is called a niche marketing strategy.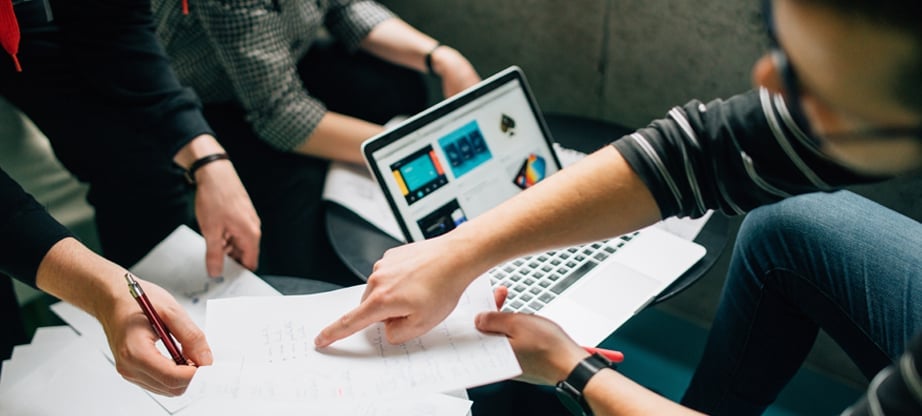 One would think that niche products market somehow for themselves, as they are unique, with a certain novelty flair and little competition. But we all share the same marketing space and the same channels: how do you get your message and your brand name across when big companies have already taken up space and the public attention? After all, people do pay only 7 seconds worth of attention when browsing a website…
Fortunately for everybody, we have the technology to back us up and help us walk less beaten paths in marketing. If you know your target niche inside out and already figured out what specific need or desire your product responds to for your customers, you should take a look at the next niche marketing strategy.
1. Build An App-Game to Advertise Your Product
Mobile apps and app games have been around for a while, but only as of late, they turned from products to marketing tools. Apps grab peoples' attention and mobile app games also build large pools of followers and engaged users who are ready to be converted into loyal customers. Even if you have built an app as a product you can still use an app game (and maybe a compelling video) to advertise for a launch or for the product itself.
One of the greatest examples of niche marketing strategy done right is the 2011 launch of the Black Kraken Rum by Proximo Spirits. Designer drinks aren't quite a huge market (think about bacon-flavored vodka), but Proximo wanted something different. They have created an app game called "The Kraken: The Simulation Application for Nautical Maneuvering".

Available for iPhone, the game challenged users to navigate a boat through perilous kraken-infested waters. While the game play is basic, the visuals, the score and the copy were deemed "brilliant" by developers and marketers alike back in the day. The game also came together with an unforgettably good video trailer and plenty of promotion for both the game and the trailer through the usual channels.
This was a smart maneuver, as the new black spiced rum launched with a bang. Today, the free game still gains 4 – 5 stars rankings from players and the product itself has over 500,000 followers on its Facebook page. For tech-savvy professionals, a promotional trailer and an app game can make the difference between a successful product launch and a launch with no impact.
2. Using Vine for Indie Games Sneak Peaks
The video almost killed the written star a few years back. Today, the video is considered the number one content type to attract, engage, convert and retain customers. But when it comes to niche products, YouTube may not be the best of ideas.
One interesting marketing channel for indie game developers is Vine. Twitter's extremely short videos platform came out with a bang and is growing rapidly. Vine allows you to record six seconds of video. It then creates a looping GIF-like video you can easily embed on most social networks and websites. #screenshotsaturday feeds is an interesting venue to check out as it definitely stands out: indie game developers post sneak-peaks of gameplay, game development, game features, characters and so on.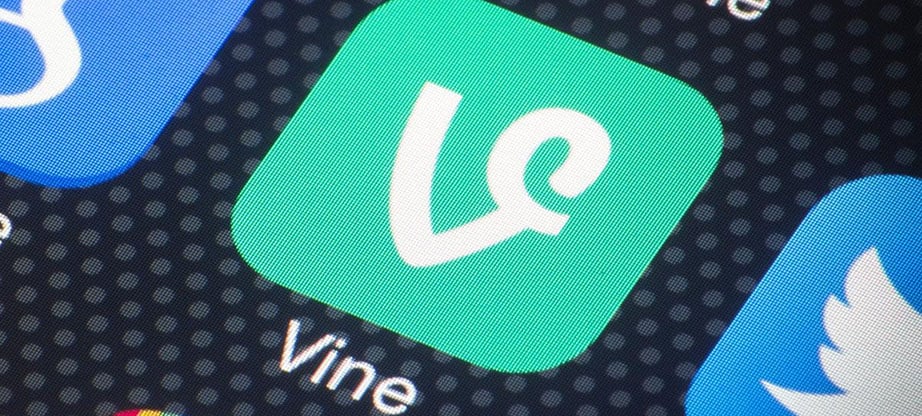 Why not YouTube you may ask? YouTube is a large neighborhood you can get lost in. Twitter and Vine have a more direct approach, keeping you closely tight with your followers, your colleagues' followers and with people connected to your niche. In other words, you advertise in a personal, fun, and entertaining manner to your connections, peers and potential influencers who might help you take the business off the ground.
3. Using Instagram or Vine for Amazing Visuals
Game developers, app developers, and even website designers – they all work with plenty of visuals, art, concepts and development tools which can be turned into a visually pleasant board on Pinterest or into some true-and-tested Instagram buzz. If you are developing a tech product its visuals are an important part of the process and the end-result, so why not create some pre-launch or niche marketing strategy using your art to tell your story and show off the product?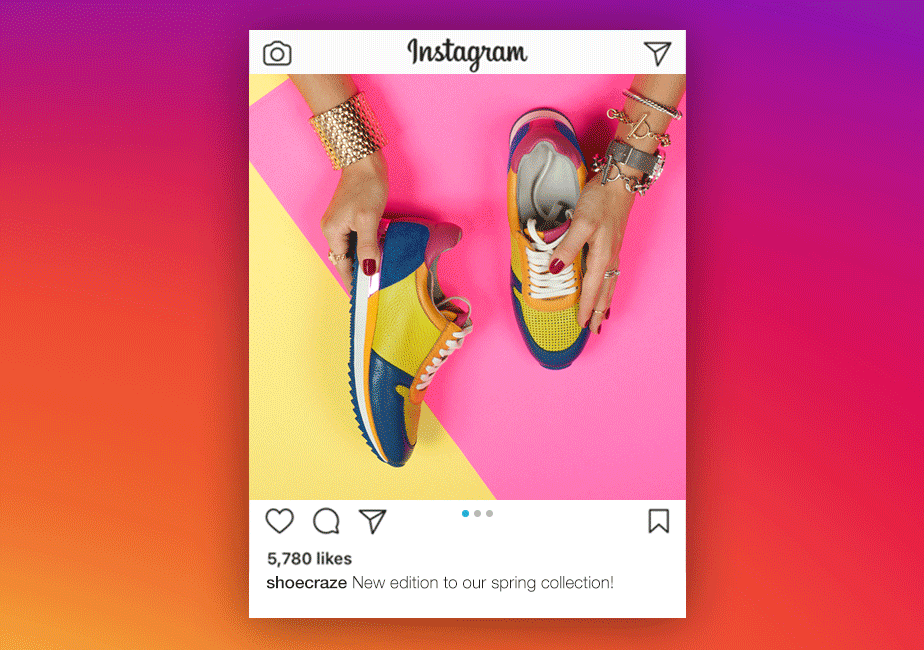 Visuals are the next best thing in marketing and they can be promoted across many platforms and many environments. Sharing your development updates on visual-centric platforms and then tweet about them works as a comprehensive marketing tool for a new or niche product.
4. Virtual Reality Apps / Videos
Saving the best for last doesn't mean you have to sit on a huge budget to make virtual reality work for you as a marketing tool. Offering a new, immersive, curiosity-sparking, amazing and useful virtual reality experience to your future or existing customers has an emotional impact on people. It offers them a new way to interact with your product and your brand. It keeps them talking and it keeps them coming back.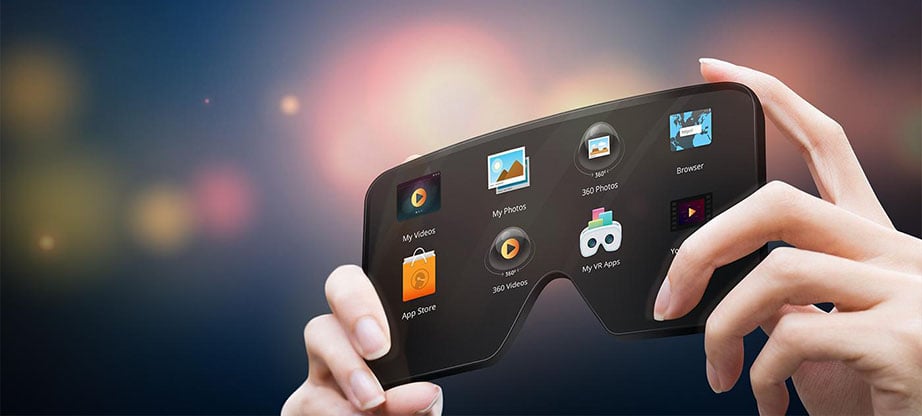 While big companies are tapping into this new and expensive marketing tool, smaller, independent entrepreneurs should consider VR an opportunity to present the product and make a long-lasting impression. You can offer virtual tours of physical stores or 360° videos to present your product/business. People can shop around for items or services in a virtual store and have some fun along the way.
The Google Cardboard glasses are the cheapest version of a VR set and you can download the blueprints to make them yourself. Together with a VR video and the cardboard, spread the word about your product/brand and get the tech influencers down for reviews and showcasing. VR apps and mobile games may take some resources to develop, but there are companies out there offering such options: VR test driving (for games), VR real-life simulations (for the use of an app and its benefits), making food (this is IKEA, but you get the point) and so on. VR is still expensive but, according to specialists, it will be the next best thing in marketing, together with influencer marketing and business storytelling.
5. Website as Powerful Niche Marketing Strategy
Creating a website is essential today, be it a product or service, online or offline business. Every niche web design has its peculiarities, like a  preferred style, colors, web page layout, etc. Let me show you an example – Manufactor industrial website. This is a huge pre-made website with a specific niches being featured: textile Industry, Chemical Industry, plastic manufacturing. Besides, there is a general homepage design that is suitable for any industry or manufacturing company. The overall design looks solid and well-organized. The colors chosen by the designer are black and blue with just a few yellow accents. Thus, the design looks pretty dark and this is what actually associates with the manufacturing.  The template is, of course, responsive and fast.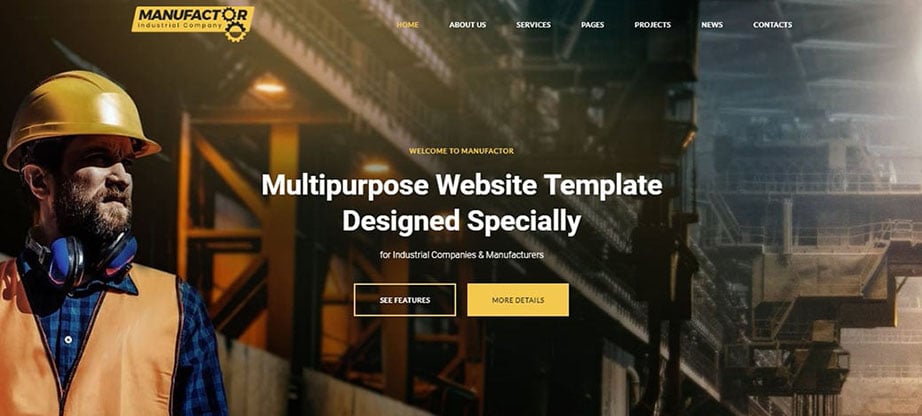 With the help of such website, you can attract target audience – by means of good SEO optimization and advertising. Once the homepage and all extra pages are optimized with relevant keywords, you send referral traffic to your website, share it on social media and add at least a bit of advertising.
Have any other niche marketing strategy on your mind? What such campaigns have drawn your attention and won your heart?