The New Rules of Resumes in 2022
When starting a new occupation or trying to enter a new professional field, it is important to make a proper first step. A starting point is usually a resume, a document that weighs a lot when applying for a job. A CV may either help build the basis for future career growth or ruin all the dreams of an applicant. Thus, learning the rules and following the updates are crucial steps for any job hunter. Nowadays, to write a decent CV, you do not need to read a pile of books or articles. Using online resume writing services is a way to succeed. Why? Experts run such platforms in the field – and they're more than ready to help people make their first steps painlessly!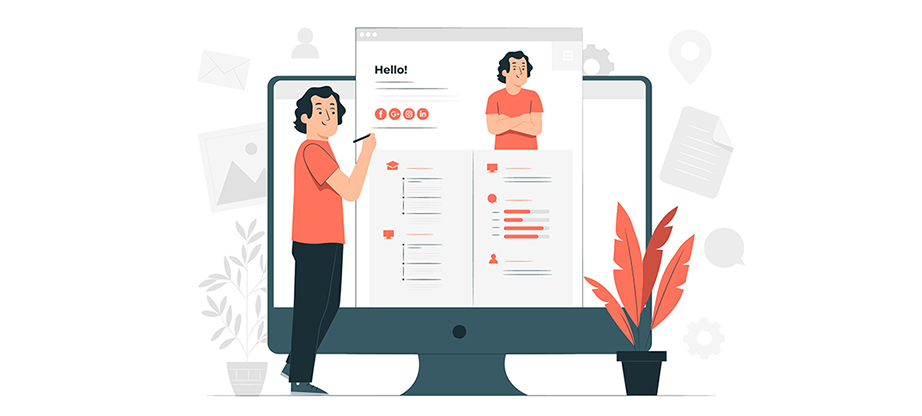 So, what does it take to write a perfect CV? There is no correct answer to this question because there is no ideal CV. In each situation, an individual approach is to be applied. Despite its formal structure, a resume is your platform for creativity, your pasteboard, and personal advertisement. If you are not passionate about long reads, this article is exactly what you need. Here you will find a bunch of resume writing rules necessary to follow. Remember that awareness is essential in every matter, so make sure to get acquainted with the rules of resumes before composing your document.
New Rules of Resumes  – Clearly Formulate the Desired Position
The name of the desired post is one of the most critical parts of the CV. The fate of your whole document depends on how clearly you formulate it. Employers and hiring managers will not waste their time thinking about positions to offer you. In case a particular position is not specified – the resume will appear in the trash.
Writing general information is no longer a working strategy, as well as using the same CV for several applications. Compose several different resumes, each focusing on the skills and expertise required for each specific position you might be applying for. Yes, you will spend much more time, but the result is worth it!
Photos – to Attach or Not to Attach
Many companies require attaching the photographs to the applications. But experienced HR consultants with full confidence state that it is difficult to assess the candidate's skills looking at the image. Photographs rather create a biased impression that makes it challenging to analyze the potential correctly.
You can create a resume without a photo and provide it only when necessary. Indeed, do not expect that sending an application with a beautiful portrait will add points to you. Personal meetings give a much more critical impression. A photo most often only facilitates the identification process in a large mass of applicants.
New Rules of Resumes – Avoid Humor
It means you must not write artificial jokes in your document or try to make it look funny. Do not forget you are dealing with serious issues and personal information. Of course, your document must not look like a sample. Make it plausible and vivacious. But do not overdo it to keep balance.
Be Laconic
Try not to make your document look like a novel. Do not put articles, publications, and your thoughts about the meaning of life in the resume's text. All this is unnecessary. The CV should be one page, a maximum of two. Still, excessive conciseness will not add solidity, too. A document with the main fields not completed to the end will be immediately sent to the rubbish bin.
Describe Experience
Structure your resume well. The principle recommended is "from new positions to old ones." Thus, your most recent job should be at the top of your experience list. Try to describe your work experience as a whole, avoiding interruptions. For example, pauses up to a year are considered the norm, while longer ones raise questions. If there was a long break in work, describe what it was connected with.
Rules of Resumes 2022 – Add Covering Letter
A cover letter is a big plus as an addition to a resume. Use it to indicate why you want to work for a particular company. It shows a person's interest in getting a specific position and reveals more details about the dry facts provided. In addition, it demonstrates writing skills and the way a person expresses thoughts. In some cases, attaching a cover letter is a mandatory requirement. If the employer has indicated this need for a job description, you should not ignore this.
Check Resume for Errors
Your document must not contain any grammatical errors. Such CVs make an extremely negative impression on the hiring manager. There exist many services where you can check a text for errors by scanning it from top to bottom. Do not neglect using them before applying!
New Rules of Resumes – Final Thoughts
All in all, be honest when writing a CV. Knowledge of specific programs, possessing certain skills – all this can be quickly checked. In case of necessity, you will need to confirm the information with documents or alternative examples. You can also find help at jobhero reviews.  An honest and genuine resume will get you far in your new job search – and it will help you land a dream job in no time.