10 Marketing Podcasts That Web Designers Can Use To Learn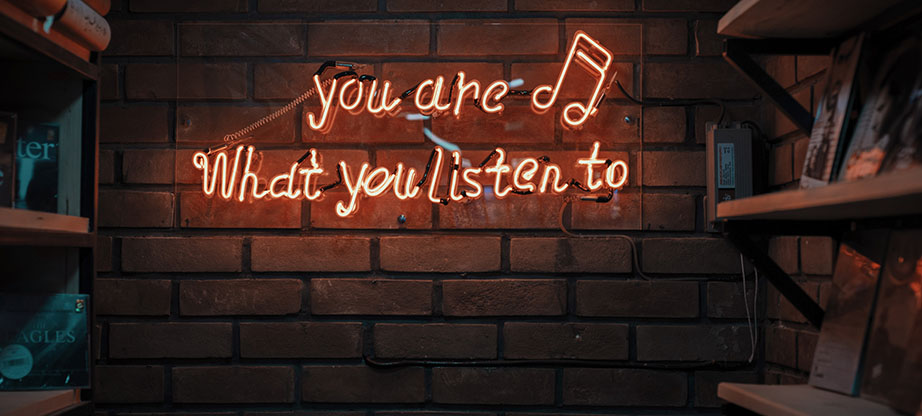 Marketing podcasts are enormously useful for anyone who wants to get better at promoting their business or personal brand. In this piece, we take a close look at some marketing podcasts that are particularly worthy of your attention.

On the whole, it's an exciting time to be a web designer. Everyone needs a personal brand, which means a personal website. Every business has to work hard to stand out in a crowded digital landscape, which means investing heavily in improvements. If you're skilled, there's no reason why you should struggle for work — but jobs won't just drop from the sky.

If you want to be a huge success, particularly as a freelancer, you need to make a name for yourself. Get your name out there so people think of you when they have web design projects. This is why you need to know how to carry out effective marketing. It's also useful for assisting more broadly with client projects, because you may be called upon to chip in).

Picking up new skills while maintaining a busy schedule is tricky, though. It's all about getting things done with maximum efficiency — and podcasts are perfect for that. You can listen to a podcast while commuting while working on low-level projects, or while exercising. To help you add to your skills and become a more well-rounded professional, here are 10 marketing podcasts that rank among the best podcasts for designers.
Copyblogger FM – Marketing Podcasts
The Copyblogger site is a staple for copywriters everywhere. It serves up actionable tips and insights into the broad world of writing for digital media. So it should come as no surprise that the Copyblogger FM podcast is a treasure trove. It's hosted by Sonia Simone, chief content officer and co-founder of Copyblogger Media, making the contents highly reliable. Every episode, she assembles a panel of relevant experts and discusses everything from the finer points of copywriting to the importance of achieving and maintaining the right mindset.

It's short-form, ensuring that it's always perfectly digestible. You can listen to one if you have 25 minutes, or queue them up for longer journeys. There's an extensive set dating back to late 2010). Everything is built around simple questions and suggestions, giving you clear takeaways. For instance, one episode is called "3 Slightly Embarrassing Emotions that Drive Effective Copywriting". The show notes link out to relevant resources.
The Tim Ferriss Show
You likely know of Tim Ferriss as the author of The 4-Hour Workweek, but that's far from the only string in his bow. Renowned as a business-savvy entrepreneur and angel investor, he's done a phenomenal job of growing his personal brand, and he offers the benefit of his wisdom in his top-ranking marketing podcast (the #1 business podcast on iTunes).

There are hundreds of episodes to choose from, some featuring celebrity guests. Also, there's so much to get through and think about what you'll be occupied for a long time. Recently, Ferriss interviewed renowned fantasy author Nail Gaiman. The website provides an excellent breakdown of everything mentioned during the interview. This painstaking level of detail is a huge mark in this podcast's favor, and a great reason to return to it.
Marketing Speak
It is helmed by SEO consultant and speaker Stephan Spencer. Marketing Speak is a rich weekly venture into the complex underbelly of the digital marketing world. Each episode consists of an interview with a figure of note in the industry. There's always a huge amount of value to be gleaned from the interplay between Spencer and his guest. Particularly when it's clear from the context, or even explicitly stated, that they already know each other.

Spencer's understanding of the digital marketing world and well-rounded insight ensure that he asks very probing questions of his guests, encouraging them to dig deep and come up with specific case studies, stats or examples to attest to their points. Anyone with a curiosity about the technical elements of digital marketing has a lot to take from this podcast. Usefully, every episode is transcribed, with notable points timestamped for ease of search. If you're looking for advanced (but accessible) analysis on a certain topic, this is the marketing podcast for you.
Smart Passive Income
Active marketing takes a lot of time — time that a web designer might not have. For this reason alone, knowing how to get passive results is going to help you immensely. The Smart Passive Income podcast is packed with insight into optimizing your pipeline to make money efficiently bolstering your brand image. It's presented by Pat Flynn, a man who lost his job in 2008 and responded by building a new career as an entrepreneur (or, in his words, "the crash test dummy of online business").

An episode like "Creating Evergreen Sales Funnels (And What to Watch out For)" is going to be invaluable for any designer looking to establish a compelling business website for bringing in consultations and bookings. The more money you can make without needing to actively market yourself, the happier you'll be. The 400th episode is coming up in the next year. So there's a huge amount to get through. You can skim through the key points if you don't have time to go through the entire back catalog.
Marketing Scoop
SEMrush is a major player in the world of technical SEO. It brings that expertise to bear in its Marketing Scoop podcast. The topics are certainly more advanced than those addressed by other marketing podcasts. However, sometimes that's exactly what you need. Once you've made your way through some other of these marketing podcasts, you can turn to Marketing School to take a closer look at the concepts that have grabbed your attention.

It is hosted by experts David Bain (Head of Digital Marketing Courses at AVADO) and Judith Lewis (Decabbit Consultancy). It's recently covered topics including local search ROI, SEO lessons from CRO, and website migration. Furthermore, you can check out previous episodes in Webinar form. You do need to provide your email details, but it's a reputable brand. So you're not going to receive any spam, and what you receive will definitely be worth it.
Call to Action –Marketing Podcasts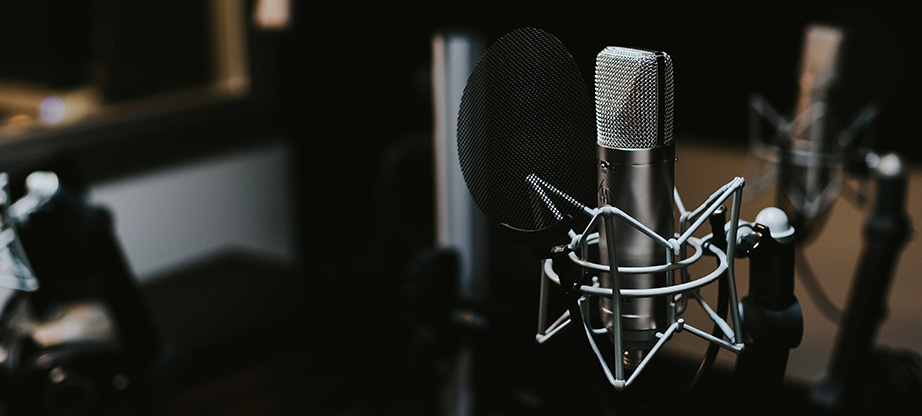 The ultimate goal of marketing is to convert. Digital conversion requires a great landing page with a compelling call to action. Unbounce knows this very well. It is one of the most popular conversion rate optimization services on the market. Unbounce uses that information to provide invaluable information about creating great customer journeys.

The podcast hasn't been updated for a while, but there are plenty of episodes available. Since it's one of the best podcasts for designers, you're sure to find something worth a listen. I particularly recommend checking out the episode entitled "What Happened When Unbounce Stopped Publishing For Two Weeks?". Choosing to focus on optimization for 14 days instead of producing and releasing new content, the company came away with some insight. It is worth hearing for anyone curious about how to balance their content marketing strategy.
The Science of Social Media
When looking for help with social media marketing, why wouldn't you go to Buffer? He is the creator of one of the most widely-used social scheduling tools. The Science of Social Media is Buffer's weekly marketing podcast. It takes the great approach of treating each update as both a podcast and an article (very productive).

This means that you can consume each episode however you prefer — listen to the audio, or read the post. It's ideal for commuting. I strongly suggest listening to the episode called "6 Powerful Psychological Biases and How They Influence Human Behavior Online". It's worthwhile for any web designer to understand how people act online. So anyone eager to get better at marketing is going to get double the value from it.
Hack to Start –Marketing Podcasts
So much of marketing is about learning from the past, whether it's your own or that of someone else. Hack to Start is "a podcast focused on interesting people and the innovative ways they achieve success". It delivers on that claim in spades. Whether you're already a success and trying to maintain your momentum, or just getting started on your own startup journey, it's going to be very useful to hear about the triumphs and heartbreaks of other startups that have come before you.

Thus far, it has just under 200 episodes in the archive. Each episode sets out a successful entrepreneur's business story: how they got started, and how they overcame challenges to succeed. For information and inspiration, it's a must-listen. Unlike other marketing podcasts, the focus isn't near-exclusively on celebrity names. So you don't get the same old interviews from the same old people. These are stories you likely won't have heard before.
Marketing School
Neil Patel (angel investor and founder of Quicksprout, among other things) is a master at self-promotion, appearing throughout the web. His Marketing School podcast with fellow entrepreneur Eric Siu (owner of marketing company Single Grain) offers a massive haul of bite-sized marketing chunks. It actually stretches to over 1000 episodes to date. It's styled as "unconventional" marketing wisdom, and the approach certainly is — most podcasts go for occasional long-form pieces.

Are you going to get through that many marketing podcasts? It's unlikely, but you don't really need to. There's a strong search feature with topical tags. So you can easily hunt down the installments most relevant to your interests. I recommend starting with episode #1003, entitled "Why You Should Produce Less Content". It provides a succinct exploration of the vital point you need to focus on to stand out online.
Duct Tape Marketing
John Jantsch is an author and small business guru, and his Duct Tape Marketing podcast has become a firm favorite in the digital marketing world. Episodes vary significantly in length, with some being around the 15-minute mark and others stretching closer to 40. It all depends on the topic being discussed and what comes up along the way. "Everything You Need to Know About Podcasting" with John Lee Dumas runs to 37 minutes. "What it Means to be a Self-Reliant Entrepreneur", an edition featuring no guest, runs to a mere 7 minutes.

Regardless, with the first episode dating back to the start of 2010, you won't run out of fresh material for quite some time. There are even multi-part series dotted throughout. Most recently, there's the 3-part "Model for Marketing Maturity" series which looks at the three steps of fully realized marketing strategy.

Final Words About Marketing Podcasts
No matter what specifically you're looking to achieve through your marketing, you'll definitely find something to help you with this list of marketing podcasts. Adding up to thousands of episodes overall, and featuring countless expert guests and pieces of insight, they have everything you need to broaden your digital horizons.

You won't have time to listen to them all, of course. There are thousands upon thousands of episodes here. Web design can be taxing and time-intensive. So taking up podcast-listening with the expectation of consuming them all is only going to end in frustration. Treat them as individual resources (like modules in a broad study course). Focus only on the ones that best suit your interests (and are the most timely).

Make a habit of listening to marketing podcasts. You'll see a net gain in both your marketing awareness and your web design ability (stemming from a greater understanding of what internet users are looking for). That's a hugely-positive outcome. So get started today! You no doubt already have some time in your day that could go towards it. So what do you have to lose?