Main Characteristics of Yoga Website Templates
Yoga classes attract more and more students every day. Any yoga studio needs a good website to share information about yoga programs, teachers and events. Yoga studio website should provide users with all necessary information about new trainings, useful hints on techniques, asanas and food as well. In such case clear and visually attractive template plays an essential part in establishing a good marketing presence.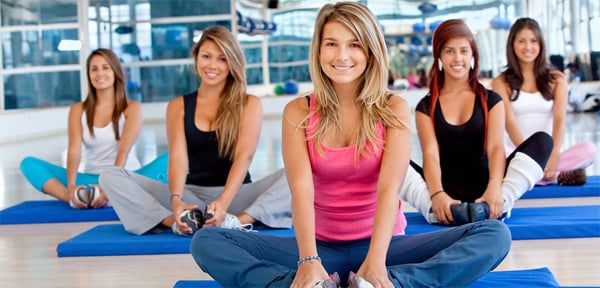 Best tips for yoga website templates design:
Clean and simple structure;
Good visual presentation;
Useful and interesting content;
Easy navigation.
Most sports website templates related to yoga are based on minimalist design. It fits the idea of yoga practice as an establishment of a balance between mind and body the best. Thus, lightweight clean look and delicate visuals are perfect for personal trainer website templates. Pictures are usually full of light and air, pastel color palette is chosen for background. Light green, blue and white are the most popular tones for yoga studio sites. Black, dark grey and red are usually chosen for color accents.
Visuals for yoga website templates should be bright and pleasing. There can be photo galleries containing images of teachers, classes and students. Yoga practice can be illustrated with clear pictures or educational videos. In case yoga studio sells some products, the website should have clear presentation of products and easy-to-manage checkout form.
Content for the yoga site should be written in conversational style, be easily perceived and motivate visitors to stay with your site as long as it possible, or come back often. Such content may be various:
video-classes and tutorials;
useful advice on yoga food, clothes or equipment;
examples of meditational practice etc.
Manageability and responsiveness are essential for yoga website template. powered by the best website builder for yoga business. Potential clients of the studio should be able to easily find all necessary information about classes, trainers, time-table, payments etc. Most website visitors are already clients of the studio, so they need more information about yoga practice, individual consultations and lessons. Thus, a clear and easy-to-navigate menu as well as a search bar are essential. Social plug-ins let the studio owner to stay connected with the clients through the social media sites.