5 Topmost Ways To Increase Your Brand Effectiveness
Increasing your brand effectiveness means adopting new strategies and discarding old, ineffective ones. You need to target the right audience, run proper marketing campaigns, and evaluate your branding progress. But, how can your business incorporate all these elements of effective strategy? Statistics suggest that 89% of marketers keep branding a top priority while marketing their products. In this article, we will share some essential effective strategies that can help you improve branding. You can rest easy as these measures are tried and tested by professional marketers and they're implementable too. Keep reading to find out the five best ways to increase your brand effectiveness.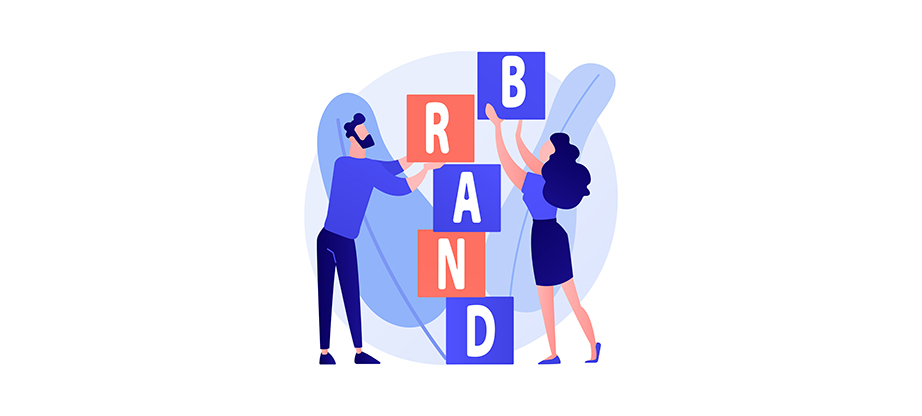 What is Branding Awareness?
A business' branding and brand awareness directly influence customer recognition. You can enhance your brand awareness using branding tools and techniques. This will scale your reputation in the market. An increase in brand awareness means that the audience recognizes you with your business name, logo, or content. Every product has a limited lifecycle, but a brand can last forever.
Why is Branding Important?
Branding is an essential technique to help your audience reach out to your business for their solutions. It also increases your reliability in the market so potential customers feel comfortable with your business. Branding is the first step in the marketing funnel and it helps convert wide-ranging audiences into potential customers. Here are some benefits of branding that you should consider:
    Stand Out from the Competition
No matter what type of products or services you offer, innovation is crucial. It's what gives you an edge over competitors. Branding gives you unique and special visibility in the market. Furthermore, it gives your audience reasons to purchase products and services from your business.
    Create a Brand Experience for Your Customer
If you want to succeed in the market and increase your brand effectiveness, your audience should receive a consistent experience from your business. Whether they reach out to your business through social media accounts, email, or visit your physical store, they should enjoy a good experience. With proper branding, your customers will receive the same experience from your sales and marketing activities each time.
  Build Brand Recognition
If you want to stay afloat in such a competitive industry, your business needs to stay relevant. How? By being recognizable. This means having an impactful logo, a user-friendly website, and other impressive brand assets. All these elements should have a distinct style so your potential customers can easily recognize your brand.
Ways to Increase Your Brand Effectiveness
Here are some techniques that you should follow to increase your branding efficiency.
Brand Effectiveness – Write Blogs for Different Websites
Writing guest posts will enhance your brand's reach and increase your reliability in the market. This does not mean that you should focus on guest posts instead of creating your own blog posts. Rather, you need to engage your existing audience with your blog posts and increase your traffic through guest blogging. When writing posts for other websites, you should include a call to action to channel the audience to your website. Your goal should be to address the pain points of your target audience and provide solutions to their problems. This will grab your audience's attention, allowing them to recognize your business easily.
    Create Attractive Content & Improve Brand Effectiveness
You can lure in a bigger audience by posting attractive content on your website and social media platforms. The content may include images, articles, and videos. With powerful content, you can also grow your revenue and influence your customers' buying decisions. Remember that your target audience is looking for a reputable business to solve their problems. By creating video marketing campaigns, you can share product information with audiences that prefer video content as opposed to pictures and articles. Furthermore, you can create different types of videos for branding purposes, such as live videos, 2D videos, and motion graphics. You can either hire a professional team for creating video campaigns or learn how to use motion graphics in advertising.
Brand Effectiveness Strategy – Improve Your Website's SEO
If your marketing team doesn't know about search engine optimization, you are already lagging behind the competition. SEO increases your website's traffic and rate of discovery. Today, almost every brand focuses on SEO content to enhance its visibility on search engines. If you effectively optimize your website with the search engine, your target audience can easily find your website for their solutions. The goal is for your business' website to rank among the topmost relevant searches. When you are among the top searches, the audience will consider your business trustworthy and credible. Statistics suggest that about 75% of the users do not move to the second page while searching for content. So, if your website's content makes it to the first page, there are higher chances that your target audience will visit your website.
    Promote Your Brand with Referral Program
Referral programs are an effective method to increase your branding. A referral program will convert your existing customers into brand ambassadors and they will promote your brand on your behalf. The main purpose of branding is to engage new leads and connect them with your business. But, the most important benefit of this campaign is that it brings loyal customers through branding activities. Furthermore, these referral programs will bring a potential audience and increase your conversion rate. This campaign also enhances your customer experience as you will be rewarding your customers in exchange for a bigger audience.
    Increase Your Social Media Visibility & Enhance Brand Effectiveness
A decade ago, social media marketing didn't exist and businesses relied on traditional branding methods, including billboards, magazines, and print advertisements. However, as audience engagement increases on social media, businesses are utilizing these platforms for brand promotions. This branding method boosts brand awareness by connecting with the target audience through social media platforms. This is an optimized technique to target your potential audience and increase your brand awareness. Social media helps businesses effectively reach out to potential customers. Before implementing a social media branding strategy, you need to consider various steps. These steps involve conducting market research, understanding the audience's behavior, and integrating all your social media accounts.