How to Provide the Best Customer Service With HelpCrunch
The topic of customer service doesn't lose its significance from the very moment when this concept arose. If at first the fact itself that the customer could directly ask his or her question to the company was the most important, now it is not even regarded as an advantage it's just taken for granted. Nowadays, customer requirements for the quality of communication with them are constantly growing. So, it is getting more and more important to know how to provide the best customer service.
Customer service should be at the heart of every business. If you take good care of your customers, the revenue will naturally flow. And ever since technology became vital in the retail industry, many solutions have surfaced to help businesses handle customer service operations.
One of them is HappyFox. It's software that helps businesses streamline customer support processes to provide the best customer service. There are also HappyFox alternatives that offer the same features. It's up to you to find one that best matches your specific needs.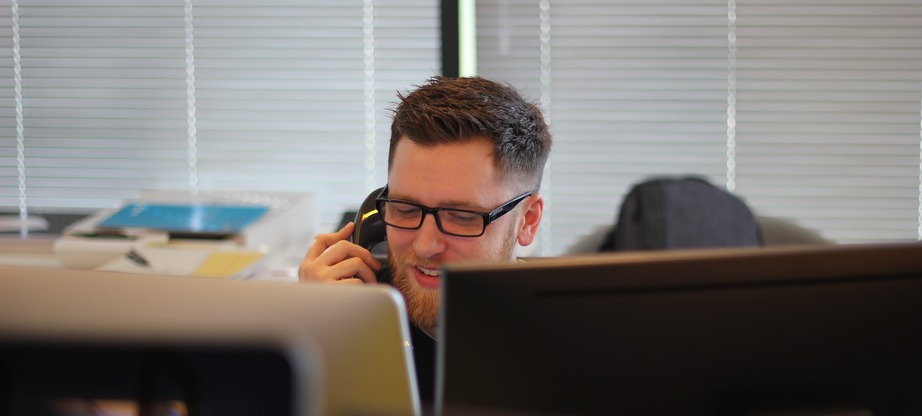 Hubspot notes that 90% of customers evaluate a company primarily on the basis of its customer service, and 93% are ready to make a re-order with a company that succeeds in providing communication satisfying them. Impressive, isn't it? Growing customer requirements should result in modern solutions for providing high-quality customer service. One case of negative experience will be enough for the customer to refuse services. The current level of fierce competition in all niches allows finding an alternative at any time.
Thus, we suggest you familiarize yourself with effective recommendations, the implementation of which in your work will assure your customers that you are a king of customer service. What to pay attention to and which way HelpCrunch can come in handy let's figure it out now.
How to Provide The Best Customer Service – Know Your Product
To help the customer with the product, the customer support manager should, first of all, understand the product. This is an axiom. It is not enough to learn the answers to the most common questions and articulate them by telephone or write in a letter/chat with outright boredom customers will immediately feel the falsity.
Make sure that the responsible employees not only know all the subtleties of the product but also can put themselves in the shoes of the customer. Then, during communication, managers will be able to best demonstrate the most useful features of the product for customers and show them how to deal with the issue in an optimal way.
A team member who can confidently discuss the features and benefits of a product can be a great ambassador for the brand. This gives customers the impression that the company takes pride in what they offer and might even be using them personally, which is why they can talk about the product so well. Many companies do that—they allow their employees to try their offerings so they can give their honest take on them.
How To Provide The Best Customer Service – Build Strong Culture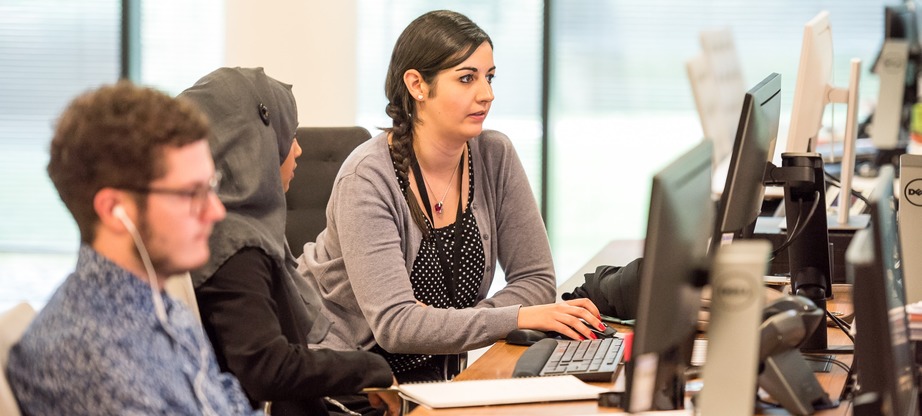 Given that most of the communication is happening online now, it's very easy to fall prey to the misinterpretation of your intentions towards the customer. The inability to use voice and facial expressions can turn correspondence with a customer into a cold and distant conversation. And it becomes completely impossible to determine if a person or a bot is talking to you.
This is why defining your brand voice from the get-go is essential. It refers to your brand communication's unique personality and tone, which will be highly reliant on your target market. For example, if your target market is young and hip moms, you can use a warm and bright brand voice.
On the other hand, if your market is CEOs or industry leaders, then a professional and serious brand voice is more apt. More importantly, all your team members must know how this is delivered, so appropriate training is crucial to be rolled out.
That is why it is important to initially outline the methods of contacting your customers, what words and phrases to use, whether to allow humor and emoji in written conversations or not. The randomness and lack of system in communication with customers lead to a misunderstanding from the side of existing customers and a spoiled first impression from the new ones. You will not have a second chance to make a first impression, so always be prepared for this moment.
If customers feel more comfortable in a telephone conversation, give them an opportunity to express themselves by switching from a chat to a telephone line. Your customer support team should be empathic, because customers are not just people who pay money, but, first of all, people who need your help. Demonstrate your authority and they will want to contact you again. Your relationship with customers is mirrored you get what you give.
Use Top-Notch Customer Service Software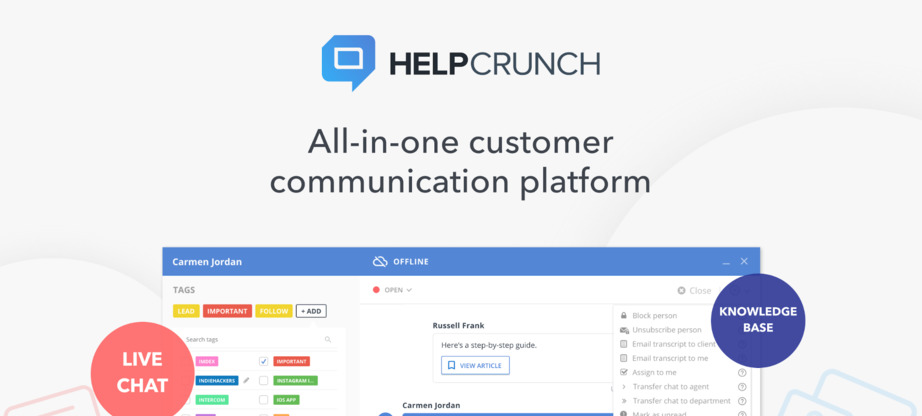 Having dealt with the human factor, the characteristic features of your brand communication, and complete immersion in the product, we can move on to the technical side of the issue. Of course, you can write emails in an old-fashioned way, but in this case, do not expect to stay in the 2020 trend, at the height of live chat technology.
So how to provide the best customer service? To keep up with the times, you need to enter the world of customer service software, and not just any, but the one that provides an all-in-one solution for customer support. A striking representative of the modern customer communication software is HelpCrunch. This is a unified multifunctional platform where you can respond to your incoming customers' questions via chat, email and offer 24/7 self-service support with a help center.
Respond as Quickly as Possible
It is the speed of response that is now one of the decisive factors in customer retention. Therefore, the importance of effective and functional live chat is growing every year. At the same time, live chat, which is not integrated into the general customer support system, is an extra effort and a lot of additional work to manage requests.
HelpCrunch rethought the concept of a live chat and strengthened it as a structural unit in the customer support system. Thanks to this live chat work to the fullest of its functionality and lets you provide customer support in an effective connection with other tools.
With HelpCrunch, live chat features are greatly expanded: you can respond to customer requests from anywhere using a mobile application. This will significantly reduce the response time and save your customers from having to wait for your appearance online. During off-hours, you can redirect your customers to the knowledge base, where they are free to find the information they need.
Know Your Customers
We have already said that customers love personalization. Now let's expand this topic: imagine how pleasant it will be for customers if during repeated communication you will remember not only their names but also previous problems and questions, on the basis of which the first contact with you arose.
Structured user profiles, the history, and specifics of their requests, along with the smallest details of your previous conversations, are an amazing feature of the smart helpdesk, which provides easy and quick access to the necessary data. Get closer to your customers, show them your indifference, become their trustee concerning your product, and not just a nameless manager. Do you know that 86% of customers are easily willing to pay more if only they feel high-quality personalized customer support from you? No? True story.
Be Proactive
Proactive chat is a double-edged sword. On the one hand, a poorly designed chat of this kind can provoke a reaction opposite to what you want: annoying, monotonous messages that inappropriately pop up and interfere with website research are unlikely to be a good solution. On the other hand, a properly configured chat with proactive messages can be a real find in terms of sales and increased customer satisfaction.
Therefore, the advice can be slightly corrected be thoughtfully proactive. Choose chat invitations based on different types of targeting and previously collected information about the customer.
Remember, a personalized message like: "Hello (username), welcome again! Do you have any questions about (product name)? I am ready to answer them!" will work much better than just: "Hello, how can I help you?", which annoyingly appears on every page during the entire browsing session.
Analyze Your Performance and Improve It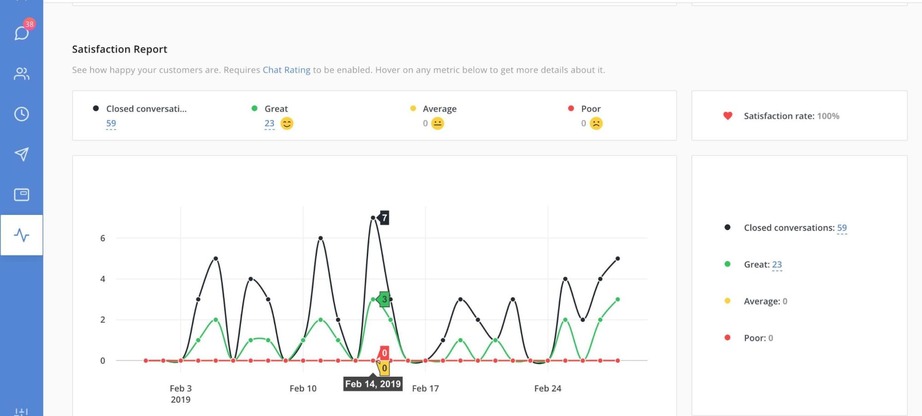 Do you know how well you work? And what do your customers think about your work? Tracking the success of your team is extremely important: moving at random, you lose valuable time and customer trust. You don't want to seem like a bull in a china shop, do you?
In light of this, you should pay attention to feedback from customers. Many say that they value the opinions of customers very much, but in reality, less than half do relevant surveys and questionnaires. The paradox is that many companies do not want to use one of the most powerful tools for their development, which is granted to them for free. Customers are ready to speak, but you need to be able to hear and analyze what they say.
High-quality analytics of the collected feedback helps determine the directions of future improvements, point out weaknesses and specific measures for implementing the planned changes. HelpCrunch functionality includes a convenient tool that collects data on the performance of each manager and customer ratings. Visualization of data for a specific period in the form of a graph allows to instantly assess the situation. One can take measures to optimize customer service and find new solutions to see how to provide great customer service.
Having a specific tool for evaluating work efficiency, the team is motivated to work even better, the owner always has the necessary data at hand, and customers can be sure that their opinion has not been left out. Perfect business balance.
Go the Extra Mile
Predicting customer requirements is not an obsession at all, but an urgent need in the modern competitive environment. Your customers may not be aware yet that their current question inevitably attracts another. But you know it so tell them about it. Being one step ahead of their requirements, you not only present yourself to the customer in an authoritative light but also instantly move to a new level of trust.
Knowing the specifics of your customer's business, you can notify them of a certain advantageous offer. You can also give them a discount or a promotional code, or simply provide them with additional advice, about the beneficial effect of which the customer does not know yet.
For example, the Spotify online music platform uses a study of customer preferences as a business model. After that, it provides them with additional customer services for setting up playlists. Moreover, customers who ask questions to the company on Twitter receive in response playlists tailored to answer their question.
Do you think this is a miracle? Not at all, just an excellent customer service example. Positive experience acts like the spotlight, in the center of which your company falls. Exceeding customer expectations in a positive sense is the aerobatics of modern customer service.
Conclusion – How To Provide The Best Customer Service
Each company chooses its own way of developing exceptional customer service. However, its essence does not change from this. To understand how to provide the best customer service experience, you must remember one thing. First of all, it is the help and support of your customers.
People do not want to be a faceless mass. On the basis of that, the company builds endless graphs at the end of the month. People seek an elementary understanding. They vividly respond to it and thank for it their sincere trust and long-term loyalty. Make them happy and they will become the mainstay of your business. That's right!