Tips for Expanding Your SaaS Business
SaaS, otherwise known as Software as a Service, is a business model that refers to software licensing and delivery. Many customers love this mode of obtaining the software as it tends to have a lower initial price, it's flexible, and upgrading is hassle-free. The creators of the software benefit too as revenue tends to be much more stable, and improvements are easier to launch. With all that said, it can be difficult to expand your SaaS business if you don't know what you're doing. In this article, we're going to provide four tips to help you expand.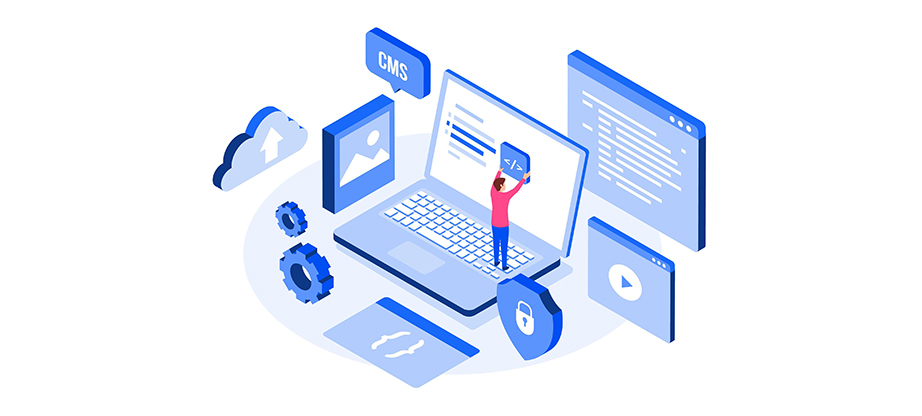 Expanding Your SaaS Business – Tip 1. Provide a Valuable Freebie
One of the easiest ways to get new customers interested in your SaaS is to offer them something valuable for free. This is a tactic that Dropbox used when starting out and still uses to this day. They provide a certain amount of storage for free, and after that, users need to pay if they require more. This helps customers to get a feel for your product and helps to achieve brand loyalty. With that said, it is important to provide something that is relevant to your business. Giving away an iPad to new referrals might sound good, but it's not going to keep people using your software in the same way a 30-day trial is.
2. Launch a Freemium Version of Your Software
Another idea is to launch a "freemium" version of your software. This is basically a free version of your software that customers can use for an unlimited amount of time, yet it only comes with basic functionalities. Take a look at Canva for an idea of this. You can use their free software for creating basic designs, but if you want to unlock the more advanced things like background removal and premium backgrounds, you need to sign up for their paid package. Freemium software not only draws new customers in to try out what you have to offer but also helps people get used to your software at a slower, less overwhelming pace.
3. Consider Partnering with Your Competitors
It's fair to say that those who got in on the SaaS market during the early days had an easier run of it than the new startups of today. And, with the consistent flow of new customers being one of the most important metrics for a SaaS business when it comes to valuation, it's important for startup businesses to think outside the box when it comes to expanding. One way for a new company to do this is to reach out to their competition and see if they would be interested in a partnership. Partnering with an established company will cost money, but it can also be extremely beneficial. Not only will you gain instant trust with customers, but you'll also have instant access to a larger company's audience. Airbnb using Craigslist to grow is one example of how this can work.
4. Provide an Exclusive Offer
Finally, one last tip to help you expand your SaaS business quickly is to provide an exclusive offer to encourage sales. Doing this can help encourage people who were on the edge about your product to finally sign-up. This is something that gaming companies do a lot. For example, every year when Elder Scrolls Online launches a new expansion pack, they provide free items and mounts to those who sign up before the expansion launches. A lot of gamers – both those already playing the game and those new to it – choose to sign up purely for the exclusive items that are on offer. This is especially beneficial for those who offer a SaaS product that can be influenced by friends.
Now that we have covered four tips that will help you expand, let's look at how to go about it – and whether it is a good idea.
Expanding Your SaaS Business – 5. Test the Market
Before putting expansion plans in place, verify whether the product you offer is ticking all the right boxes for customers. Are customers happy with the service? If so, is there scope for expanding your service to the wider market? If you provide a very niche software solution, there may not be enough demand to expand the business. However, the only way to be certain is to carry out extensive market research first. If you plan to launch a new product as part of your SaaS expansion, thoroughly test it before launch, to avoid any disastrous bugs.
6. Are You Ready to Expand the Business Overseas?
Analyze your customer demographics. Where are your customers coming from? If you have a significant number of customers from overseas, it could be time to start marketing your software further afield. This could mean designing a marketing campaign in different languages or even opening an office overseas, so you can establish a local presence with the aim of marketing to local businesses. It really depends on whether your SaaS has a global appeal.
7. Reduce the Churn Rate
Finally, before you think about expanding your SaaS business, it will pay dividends if you analyze the current state of affairs. A high churn rate is symptomatic of problems.
What Is Churn Rate?
The churn rate is all about how many customers you lose. The higher the churn rate, the more unsubscribes your SaaS business has. Needless to say, it is pointless trying to expand your business when you can't hang on to the customers you already have! Focus on customer service. Prioritize your existing customers when designing new features for your software. Request customer feedback to find out what customers like and what they are unhappy about. Read online reviews and respond to complaints and suggestions. New customers are likely to read these reviews too, and if they suspect the software you sell isn't up to scratch, they are not going to download it and pay a monthly subscription.
Expanding Your SaaS Business – Final Point
Expanding a SaaS business doesn't have to be difficult. Above are just four ideas that can help you on your way.