Drupal vs Joomla vs MotoCMS. What's Your Best CMS?
There are dozens to hundreds of CMSs and web platforms that we can use to launch our own projects on the web. Depending on what kind of a website you'd like to launch and the purposes you want to reach with its help, you can choose from purely blogging, business, or eCommerce solutions. Recently, most web platforms' functionality started to expand with new features, thus providing us with the so-called hybrids. This means that even if you choose a blogging web platform, you can enhance it with the eCommerce functionality or other solutions that come to your mind. One of such combinations can be Drupal vs Joomla vs MotoCMS.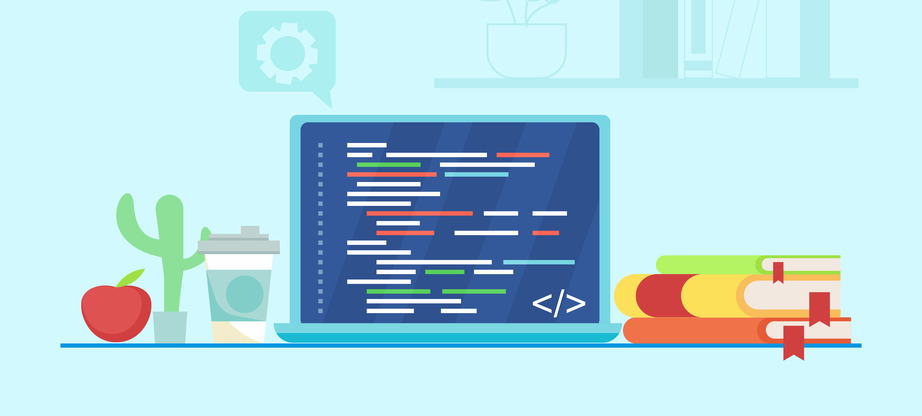 A couple of weeks ago, we compared Squarespace vs. WordPress vs. MotoCMS functionality. Now, it's high time to take a closer look at another "trio" of the most popular web platforms to create blogs and business sites. Please welcome Drupal vs. Joomla vs. MotoCMS in-depth comparison.
Drupal vs Joomla vs MotoCMS Intro
Before we dig deeper into details and compare Drupal vs. Joomla vs. MotoCMS features, let's specify who and what purposes they are best suited.
What is Joomla?
Joomla is the second most popular blogging CMS after WordPress. It is a totally free platform that gets more powerful and feature-rich every year. It boasts impressive extensibility and ease of use. Millions of websites and applications use it as their rock-solid foundation.
It can handle all types of bogs, business, corporate, and even eCommerce projects. The latter is made possible with the help of the Virtuemart extension. It is built with PHP and MySQL. It will be effortless to install and handle this CMS for all developers familiar with these technologies. Unlike WordPress, Joomla requires basic technical skills to set up and manage all of its components. Like WordPress, you need to download the CMS, set up hosting, and get your site live afterward.
As mentioned earlier, it will work to construct eCommerce sites and social networking-style apps. The community of Joomla developers provides plenty of useful extensions and Joomla themes that you can use for the quicker launch of your web project. There are both free and premium solutions compatible with all versions of the CMS. Whether you need plugins, modules, languages, URL redirects or other functionality for your Joomla site, there are plenty of cool extensions that will boost the performance of your site.
What is Drupal?
Drupal is not as easy-to-use as the previously-mentioned CMS. This is one of the most powerful and secure CMS that we can find on the web. Drupal calls itself a "content management framework". You can use it to build websites and apps without any difficulty. It will be beneficial for the launch of large corporate projects, PHP powers drupalHP. The core package of the CMS contains a blog, forum, contact form, other community-style options. The functionality can be extended by means of Drupal modules and Drupal themes. The latter comes loaded with the specific sets of features that are needed for the launch of niche sites.
In order to set up Drupal on your site and take advantage of its extras, you will likely need the help of skilled developers. It is hardly the best option for beginners. The complicated back-end customization takes some time until you get used to it. So, you should better find a freelancer or a web design studio that will get the job done for you if Drupal is your CMS of choice.
What is MotoCMS?
This is not the first time that we mention MotoCMS on the blog. This is one of the most popular drag-and-drop site builders, which allow the users with little to no coding skills to create unique web designs and launch site sites to the web code-free. MotoCMS is especially popular for small business and modern websites. It will work well for personal and eCommerce projects also. The latter is made possible due to the useful eCommerce plugin, available for downloading from MotoCMS developers.
MotoCMS is not an open-source website builder. It is sold under several licenses, giving you the freedom of choice of the most optimal option for your personal or business web project. Before you pay for the page builder download, you can try how it works for free. There is a 14-day free trial version available. It provides you with access to all of the core functionality of the builder.
To find out more about this website builder, you can read a detailed and engaging MotoCMS review with company's founder interview.
Drupal vs Joomla vs MotoCMS Ease of Use
Each of the mentioned CMS Drupal vs. Joomla vs. MotoCMS) has its own target audience of users who can handle the back-ends and launch websites on their basis. If you are looking for some the hierarchy from the beginner- to pro developer-friendly solution, then we would place them in the following order:
Wonder why? Here is the answer.
Joomla
Compared to WordPress, Joomla it not that quick and easy to install yet you can do this without any special coding skills. There are several easy-to-follow steps, which you can handle intuitively. Apart from that, there are shared hosting providers offering 1-click install packages. This is especially useful for beginners and business owners who want to launch websites on their own.
As soon as you install Joomla and land on the control panel, be ready to spend some time at the learning curve. The dashboard looks different from WordPress. There are plenty of menus and site customization options that you will need to take care of.
Drupal
The way you install Drupal is similar to Joomla. In order to install it on your site, you need to download the package first, upload it, and run the installation script afterward. You can also use Drupal distributions. These are pre-packed bundles with modules and configurations needed to build specific kinds of websites.
As soon as you install Drupal on the web host, you should be ready to seek professional assistance to change things on your site. We are not talking about the way add content. That's pretty obvious. Tweaking the appearance and managing the non-content elements – this where the most difficult part begins.
MotoCMS
MotoCMS admin panel is intuitive to be managed by the non-techies. This is the best solution for everyone who has little to no coding skills yet searches for the ways to build sites without extra help. The website builder features WYSIWYG system. The drag-and-drop functionality allows you to bring changes to the theme's design and see customization results, i.e., real-time. This makes MotoCMS a better option than Joomla and Drupal in terms of usability.
In order to make the site customization easier, MotoCMS developers enhanced the admin panel with tips that appear in the form of pop-ups. It's easy to take the first steps during the site customization. Uploading the template files and installing them on the web host is just that easy.
Drupal vs Joomla vs MotoCMS Themes & Extensions
All three CMSs from the Drupal vs Joomla vs MotoCMS cluster support themes and extensions. There are both free and premium solutions offered in the respective communities. This gives you the chance to pick the most optimal items that match your personal requirements.
Joomla
There are plenty of themes and extensions in the Joomla community. You can choose free or premium solutions based on your budget, purpose, and the desired functionality. Although the choice of Joomla themes and extensions is not wide as WordPress, there are still plenty of pre-made solutions that are intended to suit niche-specific sites.
This CMS doesn't include the possibility to look for themes and extensions from the administration panel. However, there is an extension that allows you to add install from the web feature for extensions. The same is not applied to Joomla themes. You should be ready to look for the optimal solutions manually.
Drupal
When it comes to Drupal themes and extensions, the situation is similar to Joomla. In order to find ready-made designs and plugins for your site, you will need to run the manual search on the web. There are modules and themes suited for a wide range of purposes. Although they are not as numerous as in the WordPress community, several useful options are still added regularly.
MotoCMS
MotoCMS site sells a wider range of website templates that are suited to be applied to a range of the niche topics. These include business, photography, social, industry, medical, and even eCommerce themes. The latter are enhanced with eCommerce plugin, which allows you to create a fully-featured web store.
All MotoCMS themes are optimized for the seamless performance on the screens of mobile devices. This frees you from the need to install additional extensions on your site. Whatever MotoCMS theme you select, you receive a fully-featured solution that includes everything to launch a niche-specific site out-of-the-box.
Templates provided by this builder's team include a 14-day free full-featured trial version. This fact enables you to become familiar with the WYSIWYG editor and choose the ready-made theme that will be the ideal match for your own site.
Drupal vs Joomla vs MotoCMS Security
Joomla
In case any security issues occur on your site, Joomla will quickly respond to your request and patch it up. They release new features and updates regularly. As the site administrator, you can decide on your own whether or not you'd like the updates to be installed. In the Joomla community, you can also find extensions to backup your site. You can also make your site less vulnerable to security attacks through the installation of security-oriented extensions on your web page. This may be
Jacquard
Akeeba Admin Tools
Joy defender
Secure
Drupal
It is one of the safest CMSs ever. They publish security vulnerabilities on the official Drupal site every time those are found. Similar to Joomla, Drupal provides security plugins and modules that will make your site less vulnerable. The traditional tricks like keeping the modules up-to-date, creating smart passwords, baking up the site, using secure connections, etc. will keep your site more protected.
MotoCMS
MotoCMS releases regular updates, which will make your site more vulnerability-resistant.  This CMS's yearly subscription also features free regular updates, which ensures that whatever product you select, you can be sure that your data is protected. The other important thing in this plan is that it includes an SSL certificate that ensures complete security of the website.
Drupal vs Joomla vs MotoCMS Features
Joomla
It a free CMS licensed under GPL. It is flexible enough for blogs, business and community sites, and even eCommerce projects. The latter is made possible due to the VirtueMart plugin.
It supports a handful of extensions, which can boost the performance of your site just the way you need. You can even install the WYSIWYG editor. With its help, you can modify the layout of your site without any coding skills. Joomla supports front-end editing options. These allow you to tweak the site as you browse it. There is also the drag&drop image editing included. This allows you to drag and drop an image from your computer directly your site's content is.
Joomla is SEO-friendly. It allows you to set custom URLs, manage tags, redirects, etc. This is a multilingual CMS that supports up to 70 different languages. It is a content management system at its core. It provides extensive content management and publishing options. You can add and manage articles the way you desire. The media manager allows you to upload and manage visual files the way you require. Editor buttons allow you to bring quick changes to the content of your site with a single click.
Drupal
Compared to Joomla, Drupal has a narrower features list. The open-source CMS provides advanced menu and user management options. The respective features make it so much easier and quicker to build advanced websites, blogs, social networking pages, etc.
Drupal supports all the major content types. With its help, you can upload the pages of your online projects with videos, polls, stats, texts, blog posts, and much more. You can enhance the functionality of the CMS by means of extra plugins, module, designs, and ready-made themes. There are plenty of themes and extension providers on the web. Google it.
Many companies give preference to this CMS because of its versatility. Owing to its taxonomy, you can enjoy the more advanced options of tagging and organizing the content. You can easily target the keywords that you searched at any moment in time. Drupal also lets you build community-based websites. Thanks to the strong user roles and access control, you can create as many user roles as you wish.
MotoCMS
MotoCMS includes a usable drag-and-drop admin panel, which makes it different from Joomla and Drupal. You do not need to be a coding expert to tweak the ready-made layout. All you need to do is to modify the layout as per your own preferences, upload images and texts, and enhance the pages with other pieces of content you wish.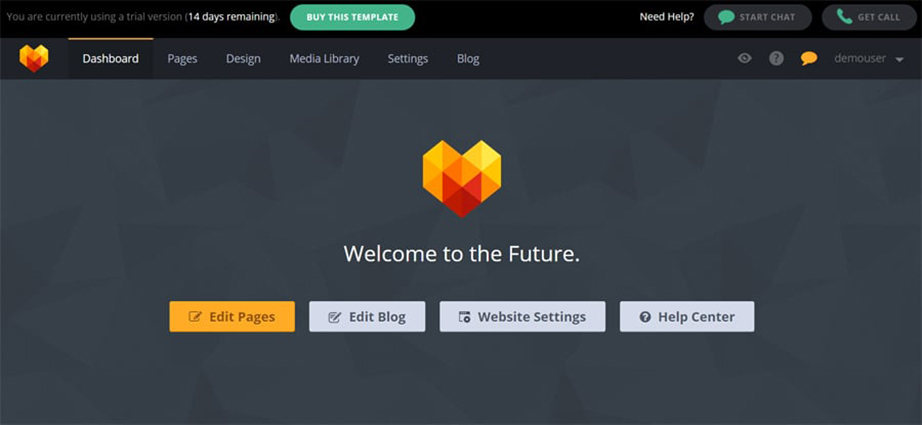 All configuration options are quick and easy to handle. For example, in the Design section, you can find all settings that are needed to configure text properties, chance color scheme or apply any other kind of changes. Pages section allows you to bring specific changes to each page of your site. The Widgets panel contains all elements that you will need to tweak the layout of your site. MotoCMS themes are fully responsive. Each page of any template is intended to adjust to all screen sizes automatically. There is no need to develop a mobile version of your site. There is a special "Sizes & Values" section, which allows you to manually adjust every block of the web page.
MotoCMS SEO Properties
Besides, MotoCMS is SEO-friendly. With its help, you will be able to build a website that makes your project more noticeable in the search engines and grows the public interest in your brand. MotoCMS includes all options for the proper on-page SEO. These include meta descriptions, page titles, keywords, custom URL setup, etc.
All themes come integrated with Google Analytics and Webmaster tools. You can switch them on via the admin panel of your website. The respective functionality provides you with the explicit information about the performance of your site and the user behavior on your web page.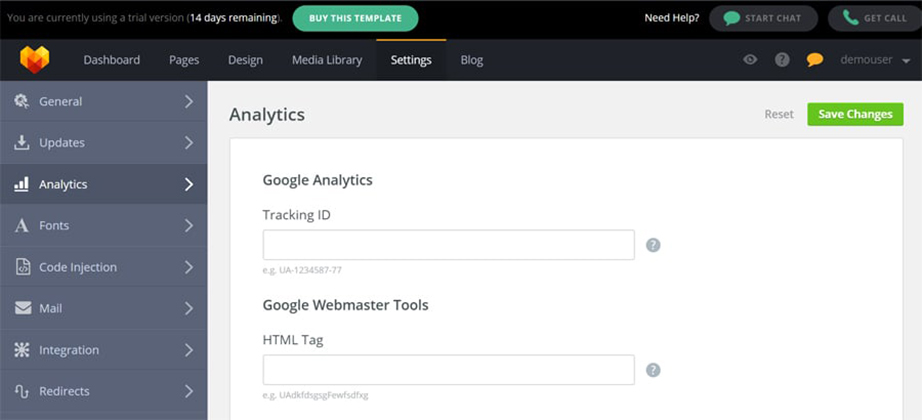 MotoCMS is also optimized for the higher page loading speeds. This is one of the most crucial factors that influence the position of your website in SERP's. This CMS is ready to become the starting point of web stores. There is a collection of eCommerce templates that include every piece of functionality that is necessary for building a feature-rich web store. These include product labels, order management option, payments processing, smart filters, products categorization, and much more.
White Label options allows website owners, developers, and agencies to start building their name online and get closer to the customers, without a single mention about MotoCMS as the provider of the specific theme for the site, but with the range of modern website templates and even White Label Demo options.
Drupal vs Joomla vs MotoCMS Pricing
While Joomla and Drupal are the two open-source CMS, though you need to pay for all the services and additional options, MotoCMS isn't free. However, with the subscription package, you get a free and easy website builder, 1-year hosting and domain name support, SSL certificate, and full website setup. There are 2 price variations available at the moment.
Yearly All-inclusive Subscription for only $9.9 per month
Lifetime 'No-obligations' Package for $263
There are pre-designed MotoCMS templates suited for each of these versions. So, you basically buy a template that contains a drag-and-drop page builder and additional customization opportunities.
All MotoCMS templates include free 14-day trial version. All of them have feature free 24/7 support and lifetime updates.
Drupal vs Joomla vs MotoCMS Final Words
Choosing the best CMS basing on our experiment Drupal vs Joomla vs MotoCMS for your future online project, you need to keep in mind your personal requirements and goals. Is that a small business site or a large corporate web project that you want to bring online? Are you technically-savvy or not? How much money are you ready to invest in the platform for your site? What kind of functionality do you need to include? It may be a good idea to make a list of answers to these questions in order to select the best platform for your online project.