Four Useful Digital Marketing Tips for Contractors
Construction contracting businesses are highly profitable, but also highly competitive. When looking to stand out amongst competitors in your area, having a strong, dynamic online presence becomes essential. Knowing how to navigate the digital marketing landscape will allow you to boost the public's knowledge of your construction contracting business in a major way. Online advertising campaigns can help emphasize the qualifications, licenses, and skill set your company brings to your projects, and will make your business stand out amongst competitors in an even more striking manner. To get you started on your journey to make your company more visible than ever before, here are four amazing, useful digital marketing tips contractors should know about in 2022.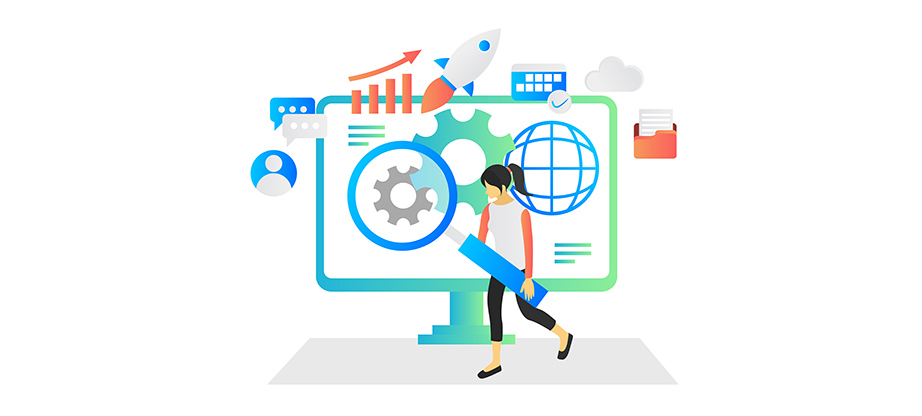 Digital Marketing Tips – 1. Localizing Your SEO
Search engine optimization is a must-do practice in 2022. It will help drive customers to your website instead of your local competitors' websites. However, localizing your SEO practice as much as humanly possible provides the next step in using this digital marketing tool to its full potential. Understanding how to use Google and other online SEO tools to your advantage becomes critical.
More than any other tool, knowing how to navigate and implement Google My Business becomes critical. Local web pages need to have a GMB presence to show up early on in searches that will point toward your business. Directory citations, 5-star local reviews, and soundly detailed business information are all necessary within this section of the internet to ensure your business will find more leads than your local competitors. Succeeding in this area will help massively boost your business's profitability in 2022.
2. Using Video Marketing
Video marketing is one of the best ways to boost the reputation and classiness of your business. A professionally made, highly informational video campaign is a fantastic way to make your business a widely-known operation. Especially for construction contractors, video provides a perfect opportunity to show off the quality of past projects, and highlight how glad your past customers were with your work.
Hiring a video team that understands the primary appeal of your business's offerings is key when going down this route. The other digital marketing tips we're discussing will help you use your new, professional video advertisements to their full potential. So, be sure to use video marketing content in a way that's optimized for your other digital marketing practices as well.
3. Revamping Your Company Website
Few marketing efforts in the digital realm can gain you as much bang for your buck in the same way a fantastic company website can. Whenever a customer is searching out your company, you want them to land on a website that will wow them (as this drastically increases your chances of landing a contract). With a perfectly optimized, easy-to-navigate website, you'll make it simple for them to not only understand what you have to offer them, but it will ensure they can reach out to you with ease as well.
Making sure your website is fast to load is essential in today's web climate. If pages are slow to load and pop up, the visitor could easily assume your website is down. Alongside this quality, making sure the website loads in a clear, sensible way is essential.
If you don't optimize your website for mobile visitors, you're doing yourself and the customer a disservice. More than eighty percent of your visitors are likely to be visiting your website on a mobile device. So, this has become a must-do for any business that creates a company website in 2022. Additionally, mobile-optimized websites are much more likely to load quickly and be secure.
Digital Marketing Tips – 4. Implementing Pay-Per-Click Advertising
Advertising your business online can be costly. Not everyone can afford wide-ranging, hyper-specific ad campaigns. For those that are looking for affordable, but still effective digital marketing strategies, the insane benefits of PPC advertising are a great choice. By spending money only in instances when one clicks or interacts with your advertisement, you'll be certain that your business's advertising budget is going to good use.
PPC advertising is also crafted in a way that's highly specific to local advertising needs. When working with companies (or crafting your company's content) that create PPC advertisements, they'll have the knowledge needed to present your company's ads to people within your specific locale. This will help drive qualified, profitable leads to your website in a budget-friendly, but effective fashion.
Here's to a Massively Successful Year for Your Business in 2022
With these four digital marketing strategies, you'll make 2022 an insanely successful year for your construction contracting business. Each of these four strategies will blend into one another in a fashion that will add cohesion to your larger digital marketing strategy. By implementing them this year, you'll be leaps and bounds ahead of your local competitors, and be well on your way to having your most profitable business year on record.