3 Branding Tips for Local Businesses
One of the things that local businesses may have overlooked when advertising within a local market is the importance of developing a brand. That is something we seem to relegate to online marketing but establishing a brand is essential within your local community for a number of reasons. Of primary importance is that you want your name (brand) to come to mind, especially if they are making a referral to a friend. You want to be the business that comes first to mind when they are looking for products or services you provide. That's what branding can do for you, and here are three branding tips to help make that happen.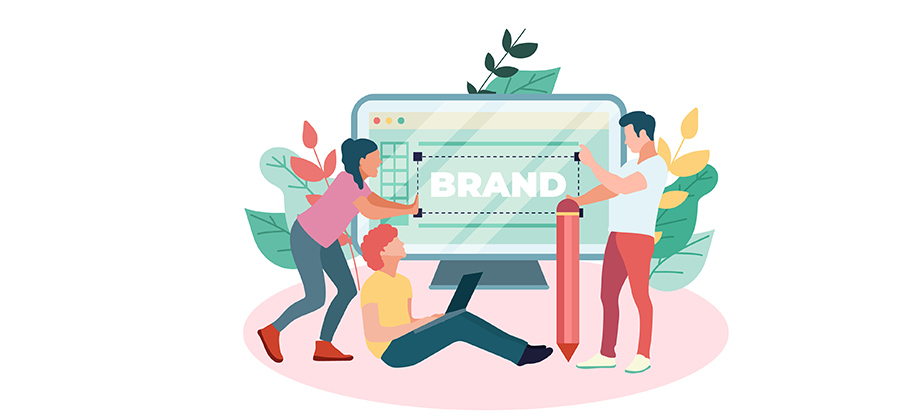 Branding Tips #1. Keep Your Brand Relevant to Your Market
In terms of keeping your brand relevant to your local market, you should conduct market research in a very localized area. You don't really need to see what the rest of the world is doing because you are not marketing to them.
Here, you would do your best to work with a local web development team with expertise in market research. In the process of building your website, they would conduct market research and data analysis to create a brand, a persona, that people in your community can relate to.
A local team would serve you best because, like you, they live and work in the community. However, unlike you, they know how to research and analyze the data they've collected. To give you an example of what we are talking about, we would recommend that anyone living in Birmingham, for example, should try this WordPress service when targeting their local audience. They know what to look for and how to analyze it locally.
Recognizing the wants and needs of your neighborhood's consumers also paves the way for potential alliances and team ups that could help your brand grow. It might be advantageous, for instance, to support the switch to electric vehicles (EVs) if you align yourself with an environmental sustainability initiative. An illustration of such a partnership would be ACP's commercial EV charging station for businesses, which would allow you to target environmentally conscious customers in your neighborhood. By presenting your company as socially responsible and assisting it in remaining relevant, this integration not only increases the local appeal of your brand. Your brand can build a solid, likable persona within the neighborhood by taking advantage of regional trends and initiatives.
2. Your Research Should Answer These Questions
Local branding begins by finding answers to the following questions:
What do people in your community really need and want?
Which products or services do you lack in your community?
What are the things that people love most?
Once the research is completed and analyzed, you are ready to start developing your brand. It should be mentioned here that the best place to develop your brand, local or global, is online. That's how people search these days!
Branding Tips #3. Keep It Social
Remember that you live and work within the community you are trying to reach. With this in mind, you should become active on social media. Facebook would probably be your first choice because it is the largest social site and most of your target audience probably accesses their Facebook page several times daily.
Don't forget to keep the conversation going. Don't post something and then not show up again for a week. The idea is to become cyber friends, and the more you respond to them, the easier it will be for their friends to read your posts and comments. Being social is much like being a snowball rolling down a snow-covered hill. By the time it reaches the bottom, it is often its original size.
In a close-knit community, that's precisely what you are looking for. You want to be seen as the brand that cares about the community and is there to talk to them when they need you. Branding is about who you want people to see you as, and that will always be one of them.