Best Smart Home Kits in 2022 
We are surrounded by technology and when it comes to home, smart home device usage is increasing with each passing day. Home kits are becoming increasingly popular due to the ease and convenience it offers to homeowners. For the operation of all devices including home kits and other mobile devices, you need to make sure that your internet is working properly. If you have subscribed to a service provider that offers a limited data plan might put an extra burden on your wallet when the limit is over. However, Spectrum internet offers you an unlimited data plan with a speed of up to 940Mbps along with a free security suite.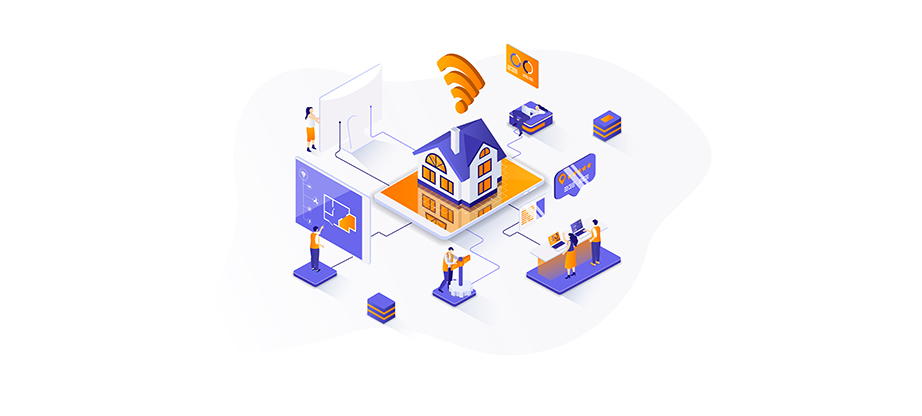 Now that you have a stable internet connection, it is time to reveal some of the best home kits you can purchase in 2022. Let's have a look at it.
Smart Home Kits – Amazon Echo Dot
Amazon Echo Dot is undoubtedly the pioneer of smart home speakers that has an edge over Google Home Mini Speaker. If you were buying a smart speaker for the first time, we would recommend you buy Amazon Echo Dot. The entry-level speaker offers everything that you can expect at $50. If you are looking for a discounted price, you can wait until Black Friday or Cyber Monday.
Google Nest Mini
Google Nest Mini is one of the great smart home kits that allows you to take control of your smart home devices. You can simply subscribe to some of the best music platforms such as YouTube Music, Spotify, and Google Play Music to play your favorite songs. Google Nest Mini is relatively cheaper than other home speakers available on the market. Built-in Google Assistant allows you to control other smart home devices such as smart home lighting, TV, and many others. The sound clarity is optimal, but there is no stereo separation available in Google Nest Mini.
Google Smart Nest Thermostat
You find yourself in tears after seeing the electricity bills. Worry not because Google Smart Nest Thermostat will help you to lower your utility bills. Smart home devices allow you to control room temperature and turn it off even if you forget to do it before leaving your home.
By installing a Google Nest Thermostat you will be able to save 12% on heating and 15% on cooling. The thermostat learns about the temperature settings you often set and adjusts accordingly. The device also maintains the room temperature when you leave your home. Google Smart Nest Thermostat is easy to install and requires only 30 minutes of your time.
Smart Home Kits – Eufy Video Doorbell
If you have been searching for the best video doorbell to secure your home and avoid getting up from your seat, Eufy Video Doorbell is the best choice. The performance, price, and reliability are some of the notable features that distinguish it from the rest. Various tests conducted by experts have shown crisp and clear footage both at night and during the day. Check who's arrived on your doorstep with a 4:3 ratio video. One of the best things about the Eufy Video Doorbell is that it can be used without subscribing. The videos can be stored to as much as 16Gb in the bundled base station.
The battery-powered doorbell is worthy to buy if you are giving out your space on rent. The doorbell works without any extra wires and cables with the support of a hub that connects to the router. However, the bad thing is that battery is not replaceable and cannot function without recharging it.
August Smart Lock Pro
Get rid of the traditional lock and swap it with August Smart Lock Pro offering features to secure your home without doing much. If you are thinking of hiring an expert to install the smart lock, just ignore it and replace it with a deadbolt allowing you to use the existing key in case you need it. The smart lock is responsive and supports HomeKit, Alexa, and Google Assistant. However, you need to pay a hefty amount on buying August Smart Lock Pro. Once you pay the price, you will have complete peace of mind about the security of your home.
Smart Home Kits – Summing Up
When revamping your home, make sure to consider the aforementioned smart home kits to help you automate your home.