TOP 7 Online Whiteboarding Tools to Give a Try
Online whiteboarding tools aren't a discovery today, still, many haven't tried using them yet. Web whiteboards aren't supposed to be high-priority software, like chats or time trackers, when it comes to organizing the joint work. But – that is in vain. As the business environment got faster and the course towards remote work was splashed all over the globe, keeping productivity becomes the issue most companies can't save for later. Smart teams all over the world go in search of collaborative software that allows completing non-trivial tasks better and faster. And a digital shareable board – is just the thing.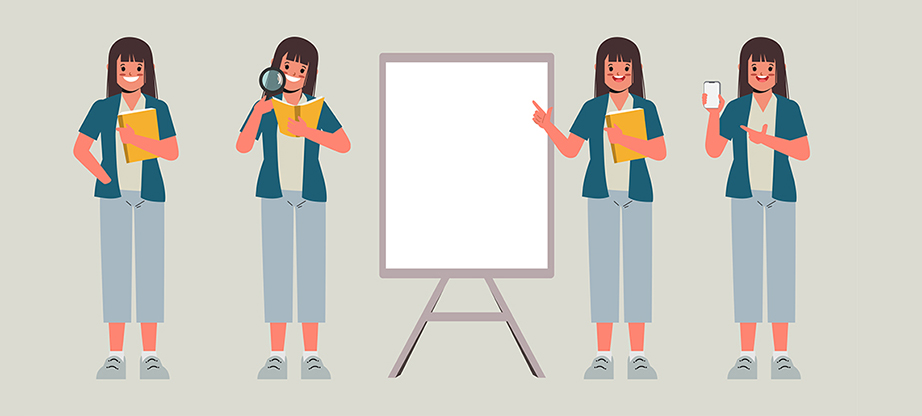 Digital whiteboards have much in common. These are all-encompassing online workspaces – shareable canvases that allow users to work with documents and media, keep notes, draw, create flowcharts, schemes, communicate, download or share results. Because today there are loads of collaborative whiteboard tools, developers enhance their software with unique features and design – to differentiate from competitors and win the market share. We've reviewed 7 whiteboarding tools that are considered first-rate in the class. Each offers different traits and price ranges, so you can compare and conclude what'll fit your team's needs most.
Weje is, perhaps, one of the most accessible and easy-to-use online whiteboarding tools, so it will best fit neophytes in the collaborative software "solar system". Remote teams, self-employed entrepreneurs, students, and teachers – these are who constitute the greater part of Weje.io users. Here, one can create and share a limitless number of online whiteboards. A user may choose to start with a blank workspace or pick up a pattern from the templates library and tailor it.
Collaborators can either upload data on the Weje board or paste it straight from the Web. To organize scattered cards, one needs to drag one with the mouse and drop it where necessary within the whiteboard. Aside from templates and endless canvases, Weje also has online sticky notes, Kanban, a mind map maker, a drawing tool, and an instant messenger. These are useful for:
managing tasks
designing roadmaps, mood boards, and workflows
organizing brainstorming sessions
creating online learning hubs
synchronizing actions with the team.
Price: It's available for free if one works with 2 co-editors. To invite more people to the board, a user will have to pay for a subscription from $4 per month.
Online Whiteboarding Tools – Miro
This online whiteboard will fit all purposes and teams – from marketers and salesmen to developers and designers. Miro's online whiteboards have a clean design, straightforward navigation, and a bundle of collaborative options for:
brainstorming
workflows building
organizing online meetings
mapping ideas
strategic planning
research & design.
Each of the 6 use cases has built-in templates that you can pick up and start with. These include common matrices, maps, and charts, like KWL or Customer journey, as well as "generic" schemes that users can customize to their needs. On the canvases, there are several interesting options, as well: sticky notes, shapes, connection lines, frames, comments, cards, voting, and others. Users can turn on the presentation mode or share screens, which makes it much easier to handle online team meetings or conferences.
Price: Miro is free for personal usage. Small teams will have to pay from $8 per user per month, and there's an "Enterprise" package with custom pricing for big companies.
Mural
Mural whiteboards are as artful as the tool's name suggests. It's bright as a parrot tail, so if you have nothing against a bit of excessive design, you'll definitely like this software. Mural has well-worked-out templates. For example, a "Team Bookshelf" template looks like a real bookshelf, and a "Team Warmups & Energizers" looks like a map of the world with pointers and dedicated space for online sticky notes.
The software allows organizing engaging and interactive online workshops. It has timers, voting options, meeting notes, ice breakers, and many more that help to moderate remote sessions with the team.
Price: paid subscription starts from $9.99 per 1 user per month, and the fee is charged annually. However, a user can get 5 murals for free.
Ayoa
The tool's "raisin" is mind maps. Whatever you may want to have to outline thoughts Ayoa will offer you that on a silver platter. First, you can choose the view for your map – a "classy" mind map, radial, or tree-like. Then, you can put the core idea on the canvases and create sibling branches with an arrow icon. You can use different shapes for different matters, e.g. a bubble, a cloud, an ellipse, or a square, and apply multiple colors to distinguish objects even better. Ayoa has templates for Kanban and Gantt charts, so the software can be used as a project management tool, as well.
Price: the subscription starts from €9 per user/month. New users can start with 7-days free trial.
Online Whiteboarding Tools – Explain Everything
The tool positions as an assistant for students, educators, and thinkers, however, we believe it can come in handy for white collars, as well. Explain Everything allows recording user's actions, launch online meetings, and even draw with a marker as if it was the physical whiteboard in the classroom. You can use it in the browser or download the app, available for both iOS or Android devices.
Price: a single user can access Explain Everything for free, while classes and teams will have to pay from $$8.99 per user, monthly.
Gtmhub
This represents the objectives and key results (OKR) class of software. Gtmhub whiteboards are designed specifically to align and manage teamwork, and there are many features allowing to do that. Gtmhub is similar to Jira. While on the canvas, a user can create tasks and see progress with tailored reports. When the task's status changes, e.g. when it's moved from the To-Do list to "In progress", the online board's managers receive notifications on updates.
Users can turn on filters, sort tasks as to their priority, and even set up automation. There are more than 160 integrations offered, including Google Spreadsheets, which allows aligning data flow within the team. Price: Gtmhub is quite cheap. The subscription starts from just $1 per user per month (if billed annually).
Creately
This is a nice tool for brainstorming and if one needs some online space for visualizing ideas. Creately is much about drawing – it offers many specialized shapes and themes, diagram templates, and drawing shortcuts. Thus, a user can create geometric forms and set interrelations between them effortlessly and quickly. Designers and developers will appreciate numerous libraries, in particular, "Wireframes and UI", "UI Flows and Sitemaps", and "AWS, IT Networks". Creately also has built-in calling, screen sharing, and exporting options.
Price: "Personal" plan starts at $3.25, and the most advanced subscription totals at $15 per month per 1 user.
Online Whiteboarding Tools – Conclusion
To find the best online whiteboarding tool, we suggest you try and compare several. Luckily, the majority grants free access for individual users, so you can sign up and test features before purchasing the subscription for the team.