ASO Mistakes You Need To Avoid In 2021
For many new mobile apps and games, the biggest hurdle to overcome is discoverability. Without a good ASO strategy, it's easy for your app to lie dormant in the store, attracting far fewer new downloads than you'd like. But what can you do better? What makes an ASO strategy good? This article will discuss 20 key mistakes that developers make when promoting their apps and games. Avoiding these critical errors can help your downloads skyrocket, giving you the success your app deserves.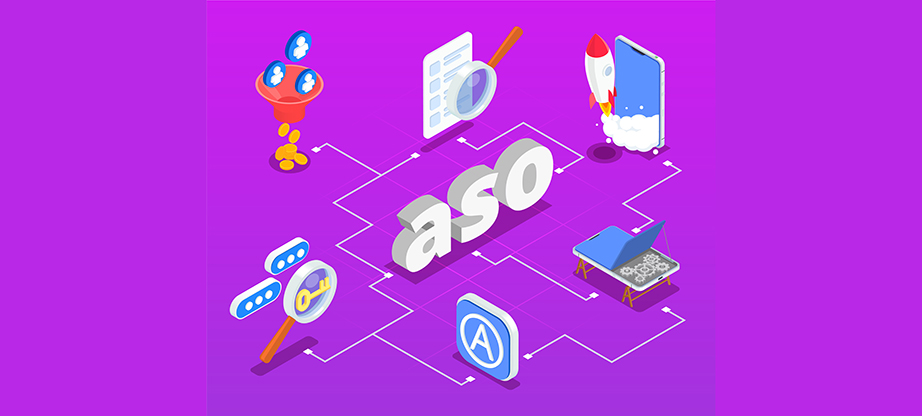 The Biggest ASO Mistakes To Avoid in 2021
Underestimating ASO's Impact
It's easy to overlook the impact that App Store Optimization can have on your app or game. Between internet marketing campaigns, social media, and good old-fashioned word of mouth, do you really need to optimize your app for the app store? The answer is a resounding yes. ASO works with your other marketing efforts to generate organic downloads and helps keep your conversion rate high. Without ASO, a prospective user might see an ad, become interested in your app, and then get distracted before downloading it. With ASO, you'll increase the chance that users see your app on the Browse or Explore section later, earning you a download.
Treating ASO and SEO Identically
ASO and SEO use many of the same techniques. Despite this, they're quite different, and it pays to think about them separately. There are a number of ASO tools that you can use to boost your rank in the app store that won't work in SEO and vice versa. Things like paid advertisements, improving your visuals and changing where you have what keyword can make a huge impact on your app store rank. These same techniques do very little for SEO.
Ignoring App Quality
Both Google and Apple use a number of metrics to determine your app's visibility on the app store. Some of the most important metrics have to do with how good your app is at keeping your users satisfied. User engagement, user retention, and even the speed at which your app downloads can have massive impacts on how visible your app is in the store. Bad reviews and bug reports can tank your ASO, while good reviews and great retention will encourage the store to show your app to prospective new users.
Failing To Understand Your Niche
The best apps are the kings of small kingdoms. When you're starting out, it's important to define exactly what your app is, who it's for, and who you're competing against. This lets you figure out what your users want, making it easy to deliver an outstanding product or experience. Don't forget to scout out the competition: check out their listings regularly, study any changes they make, and adjust your own ASO strategies to compensate.
Not Starting Before The App Is Released
You might need an app to have an app store listing, but you do NOT need an app to do keyword research, to research your niche, to start A/B testing on prospective customers, or to assemble the graphics that your store page will use. Getting all of this done before you launch lets you hit the ground running. Ideally, you'll know exactly what your app store page will look like well before your app is ready to release.
Putting Keywords In The Wrong Places
Even if you've researched a great set of keywords you still have to put them in the right place. In the Apple App Store, there's not a lot of room for keywords. With only 30 characters in your app name, 30 characters in your subtitle, and 100 characters in your keywords field, you're essentially limited to extra-important keywords. It's tempting to try to cram as many as you can into these fields, but be careful – readability is often more important than getting in a few extra search terms.
On Google Play, by contrast, you have a 4,000 character description that you can use to insert all of your long-tail keywords. Adding an important keyword or two to the title field is still a must, however, as the description field isn't weighted very highly by the algorithm.
Using Bad Visuals
SEO is almost entirely about words, but ASO is often about pictures. Having strong visuals for your icon, screenshots, and videos on the app store can massively boost your conversion rate. This has an exponential effect on your ASO strategy: the more users download your app, the more the app store will want to show it to new users, and the strong visuals will in turn make these new users more likely to download.
Neglecting A/B Testing
Just because something sounds great to you and your team doesn't mean that your target audience likes it. Be sure to regularly test your visuals, copy, and videos to make sure that your app store listing is as effective as it can be. A/B testing involves running two different sets of listings, each with different versions of one or more elements. By comparing metrics, you can choose the version that performs better and draw conclusions about how you can adjust things in the future.
On Android, the Google Play Console has a built-in platform for performing A/B testing, called Experiments. On the Apple App Store, however, you'll need to use ASO tools to perform proper A/B testing.
Failing To Use ASO Tools
Trying to do everything involved in ASO by yourself is simply impossible. Neither Google nor Android shows you all of the useful metrics by default, so you'll be in the dark when it comes to your app's true performance. Not only do ASO tools like TheTool put all of your KPIs, ratings, reviews, and other metrics at your fingertips, they also let you snoop on your competitors, research keywords, and more. Used properly, ASO tools can massively multiply the effectiveness of your ASO strategies by giving you the information and leverage you need to find the right strategy, fast.
ASO – The Key To App Success?
If you'd like your app or mobile game to take off this year, don't forget to think about ASO! Optimizing your app to show up in the app store's search, browse, and explore sections will give you a steady stream of organic new users. By delivering a quality app that lives up to your app store description, you'll retain those users, generate word-of-mouth advertising, and let your platform know that your app is great. This can quickly lead to a feedback cycle of exponential growth, where great reviews and great retention by existing users lead to the app store showing your app to more and more prospective users. Using the best ASO tools to track your metrics and improve your strategies is a must for any developer that wants to harness this exponential growth.