5 Workflow Automation Hacks For Your Training Programs
In the corporate world, many tasks are mundane. Tasks like manual data entry and creating reports might be the leading cure for anyone's insomnia. Not to mention finding ways to make your employees learn new skills. From keeping up with learners' progress to making materials accessible, it is a huge task. But what if there were better ways where all these would be automatically taken care of? Sounds too good to be true?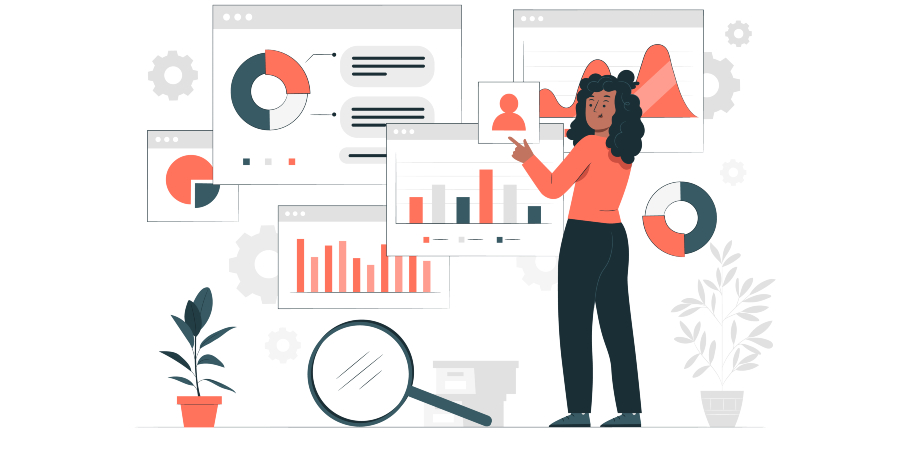 It is not. Technology has made reaching for the sky possible for companies. With software like LMS or the learning management system, you can automate an entire learning process without putting a Herculean effort into it. It also helps the employees stay engaged and motivated and promotes accessibility. So, let's look at some workflow automation hacks you need right now.
What Is Workflow Automation?
Workflow automation ensures that tasks, records, and information are transferred across work-related activities automatically and in compliance with established company standards. When done, this kind of automation needs to be a simple procedure that is carried out often to boost productivity on a day-to-day basis. Humans are no longer performing those tasks by using software to automate the process.
Importance Of Workflow Automation
Automation of labor processes is important. For various reasons, including ramping up operations and improving the effectiveness and accuracy of repetitive tasks, workflows should be automated whenever possible.
Furthermore, workflow automation is crucial for the following reasons:
Tasks of high importance: Automation frees workers from menial, low-value jobs so they may focus on higher-value, non-automated tasks that only individuals can complete.
Savings: Cost reductions are produced by higher productivity.
Visibility: The software's ability to automate procedures is made possible by the workflow mapping used to program it. This gives an organization a top-down picture of its workflows, which may be used to assist it in removing time- and resource-wasting outdated or redundant tasks.
Advantages of customer service. Organizations can enhance customer service and satisfaction by automating answers to consumer queries.
Performance monitoring Automation can monitor the efficiency of a workflow from beginning to end by automating the operations that make up the workflow. This makes it simple for a company to assess how well its procedures are doing.
1. Auto-Enrollment Is The Way To Go
Learning does not end with one course. It is a continuous process. With LMS, you can analyze your employee's learning path based on their activities. For example, there is an intermediate-level course for which an employee has done significantly well. Here, the system will automatically enroll them in a course to learn that skill on a higher level to become outstanding.
Not only does it track the status of completion, badges earned, and how well they perform, but also their location, departmental changes, deadlines such as expiration of certain certificates, and such to give the user the optimum support through their journey of growth. Not to mention, it will save you tons of time so that you can focus on your employees' quality of learning rather than on tedious tasks.
2. Give Your Customers A Chance To Learn
Sometimes, some systems/products can be difficult to navigate. So, it loses customers because of that. However, with eLearning tools, you can move your customers from the CRM to your LMS and, through an automation process, recommend courses that will help their understanding.
This way, you can help your customers understand how they can benefit from the product. Not only that, a better understanding would mean fewer redundant tickets at the help desk, which will help them attend to severe issues.
3. Schedule The Insights To Be Delivered Right To Your Mail
Stay on top of your learner's advancement, progress, and reports by scheduling them to be directly delivered to your mail. This is a great way to analyze where learners are struggling and rectify them quickly. It helps a lot to help your learners grow exponentially and help them stay engaged by keeping up with everyone's record.
4. Remind Your Learners
Sometimes the learning process can get messy with employees not finishing a course or having their certificates about to expire soon with no clue. You can schedule a push by reminding learners to pick up the course where they left off or alert them of any upcoming expiration. That way, both the company and the employees can grow together.
Also, motivate your learners to start a course they failed by sending out alerts so they never lose that learning zeal.
5. Update User Information Across Third-Party Applications
LMS is just a learning system. However, you can update LMS information on third-party applications. For example, you have a separate application for the higher-ups like the COO, and then you have a separate application for the HR team. You can update the learner's progress and completion in the LMS, which will automatically be updated on those applications, saving you tons of labor. You can see whether someone has completed a course or is doing well based on their progress. Lattice is an app that helps immensely with goal setting, tracking, and monitoring. Check out the Lattice price today to upgrade your system.
Bottom Line
Workflow automation can increase productivity by handling monotonous operations, streamlining processes, and reducing mistakes. Workflow automation can help make manual procedures more affordable. Process automation, according to research, can lower process management expenses by 30%, especially when you account for time-saving and accuracy improvements.
The research found that 63% of businesses had increased client satisfaction owing to smart workflow automation. They now have faster response times, 24-hour availability, and personalized service because of automation. Your employees don't have to bother about the majority of tedious duties because they are automated.
Thus, workflow automation makes creating robust workflows with just one component simple and straightforward.
What are your thoughts on automating employee training programs? Don't keep it a secret, and let us hear.