20 Must-Have WordPress Plugins for 2014
Easily the most popular blogging platform and foundation of several major websites, WordPress owes its fame to its flexibility and ease of use. The fact that it's free, open-source, and based on incredibly popular PHP and MySQL doesn't hurt either. On top of that, there's a whole wealth of plugins, which can expand the platform way beyond its basic core installation.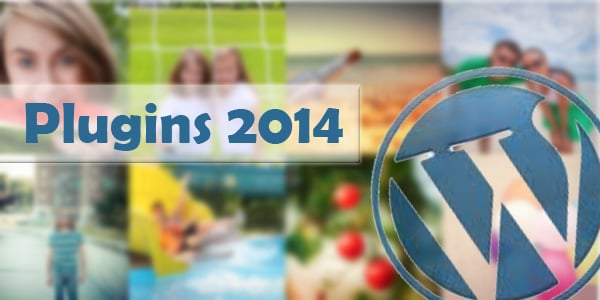 How to choose the right plugin for your website or blog? Well, the choice is tough – there are over 26,000 of them scattered across the web. Some plugins are free, other paid, but all are designed to provide specific functionalities or help manage designated sections of your website. From content editors and widget creators to layout and SEO tools, WordPress plugins allow to tailor each and every aspect of your website. Here's a list of this year's top 20 WordPress plugins.

This is a great plugin for all those who don't want to lose time on optimizing social media links. The tool automatically includes links to all your published posts and pages on your Facebook – your wall, groups, and pages. You can easily modify the way in which posts appear on your Facebook page – configure it, set the right images and you're ready to go. You don't need to repeat your customization and if you want more, have a look at the extended version of the plugin.

This is one of the most popular WordPress gallery plugins, which basically helps you to manage image galleries for your website. You can perform batch uploads, add, delete or sort images, rearrange your pictures, edit thumbnails, or import their metadata. It features two front-end display modes – slideshow and thumbnail galleries.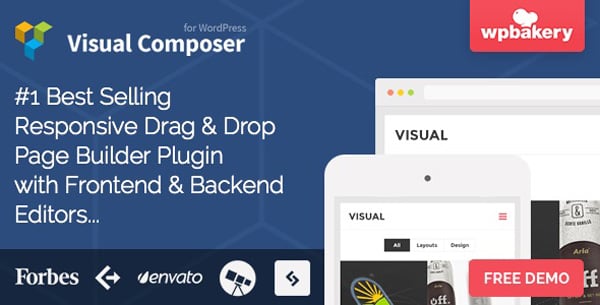 This is a content editor that helps to easily build websites and additionally makes it really fun. It features unique add-ons, lots of content elements, automatic updates and multi-language support. It's also well-integrated with WordPress themes and works in a mobile environment. What more could a web developer want?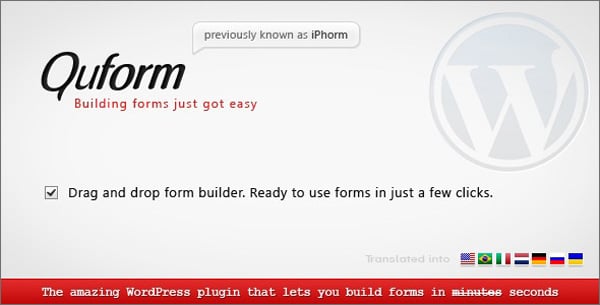 With Quform, you'll be able to easily build and run every kind of form. If gives you an intuitive, drag and drop interface, 15 different form element types and you can do it all without any technical knowledge of HTML or PHP. If you'd like to run a form and have no mind for the technicalities of the process, Quform is your pick.

This is probably the most popular free plugin for creating forms – it's been downloaded over 16 million times. It's user-friendly and will help you to manage multiple contact forms, all of which can be easily customized with simple markup. It includes support for AJAX-powered submission, an Akismet-run spam filter and CAPTCHA.

This clever little plugin is perfect for those who have no technical knowledge of HTML, but would still like to create some cool sliders. RATCAT is really easy to install, customize and use – it basically helps to create sliders with an unlimited number of images. For every picture, you can include a URL too.

Continuing on the slider note, here's another one that's great for creating sliders. There's no limit for slider pictures and all of your images can feature a URL and a description for SEO purposes. You can set up every page to have a different slider. The plugin also boasts an interesting target feature – images containing inner links will open them on the same page, and those outsourced will always open in a new window.

This plugin is great for all matters of photo editing. First, it features a library of over 5 million professional pictures and illustrations. After finding a suitable image, you can edit it as well – crop, add filters, or add text. Basically, YAY Images is a place where pictures can be uploaded, optimized, customized and edited. Bonus point? All images generated by the plugin are SEO-friendly and feature relevant keywords in their descriptions.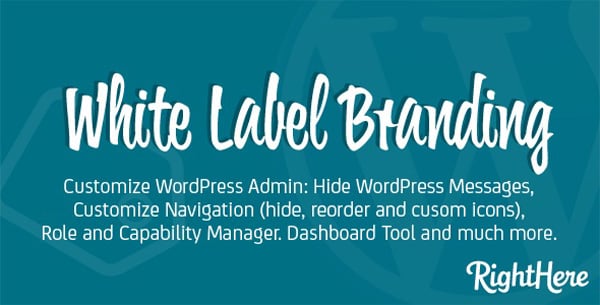 White Label Branding is perfect for customizing the WordPress admin interface. It helps you manage menu interfaces, where you can create new user roles and assign various capabilities to them. Thanks to the plugin, you can create a 'fake' admin account that will grant users access to certain parts of the website but restrict others.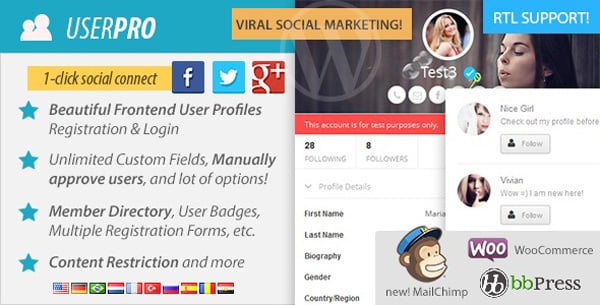 This tool is a full-featured user profile and community plugin. You can easily create customized front-end profiles, or registration pages, as well as build custom-made searchable member directories. The plugin offers features, such as file uploads, photo uploads with lightbox support, social connect and integration, user badges, viral marketing, responsive videos and content restriction.

Perfect for turning boring backgrounds into something that captures attention, Custom Backgrounds is a plugin that provides lots of tricks for customizing your backgrounds. With the plugin, you can set every page of your website (homepage, category pages, blog posts) to have a completely different background. You can schedule their transition timing and create clickable backgrounds, which are perfect for advertising purposes.

This plugin simply helps to create chat rooms and live chats, consequently assisting you in providing better community engagement and any kind of technical support. Flyzoo includes features like real-time visitor monitoring, and it can create group chats and one-to-one chats to match the requirements of your community. Each and every element can be customized – from greeting messages to chat boxes, Flyzoo helps to match those functionalities to your website design.

Live Chat helps to improve communication and foster a closer relationship with your clients by providing you with a feature for live chatting. The plugin features a smart notification system and allows users to leave you messages when you're offline. It's open-source and there aren't any hidden costs involved. The tool is compatible with all major browsers (Firefox, IE8+, Chrome, Safari).

This is a smart tool that can work great for websites with extensive archives that barely make it to their sidebars. The plugin simply creates a visual calendar on the basis of your monthly or daily archives. The feature is customizable with CSS and you can easily edit it to display archives of posts that belong to specific categories. Bonus point? It features 5 different themes that help to fit the calendar into your design scheme.

This plugin assists your SEO efforts by creating an XML sitemap for your website, which simply makes it more visible to search engines. With the use of a sitemap, search engines will be able to detect the complete structure of your website and efficiently retrieve it. The plugin includes a smart feature – it notifies search engines every time you add new content to your website.

This plugin is a classic and has been downloaded over 11 million times. It basically supercharges your self-hosted WordPress site with some of the most powerful features of WordPress. It takes a few seconds to install lots of popular plugins and benefit from practical tools that offer completely different functionalities – from supporting a social media-enabled comment system to adding likes to your posts. It also manages e-mail subscriptions and brings insightful WordPress statistics without any additional load on your server.

WordPress is itself an SEO-friendly platform, but this plugin helps to go way beyond the basic functionalities that improve your website's rank in search engines. It works directly with your content, helping you to write in an SEO-friendly way. All you need to do is choose a keyword and the plugin will check your content, making sure you're using it everywhere. The plugin additionally takes care of the technical side of your website's optimization.

An anti-spam classic, Akismet is probably the best plugin out there for spam detection and security. It checks all comments on your website through the Akismet web service and instantly detects any content that might be categorized as spam. All the elements that got caught in the comments section of your admin area and marked as spam will be left for you to review.

This is easily one of the most popular caching plugins that help to improve your user experience without the need to apply changes to your website's content. Its extensive Web Performance Optimization (WPO) can be applied to things like browsers, pages, objects, databases, and content delivery network support. Smart, isn't it?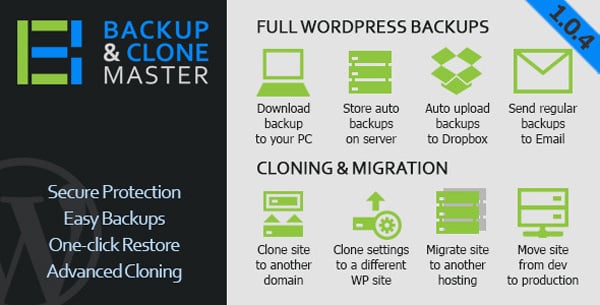 This plugin provides an all-in-one solution for cloning, backup, restoration, and migration. All the above can be managed in a secure and reliable way, both on an on-schedule and on-demand basis. The plugin can create full WordPress backups for things like content, settings, themes, or plugins. You can schedule daily, weekly or monthly backups to be automatically updated on your server. Later, you can either download the backups on your hard disk or upload them to your Dropbox. Simple and practical!