Explode/Rebuild Image Tutorial
In this post we are going to try to make an image to explode and rebuild again with the help of Papervision 3D. This tutorial shows how to create this great effect using the latest version code.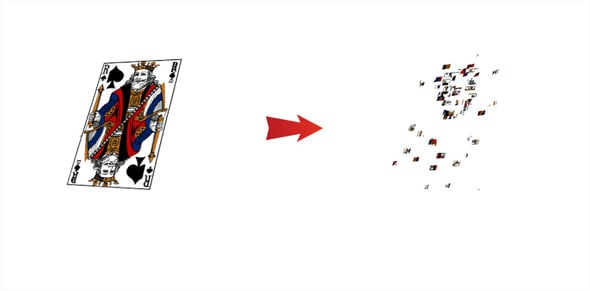 This effect is quite simple. You choose any image you want,  break it into smaller bitmaps with the help of the code. They will then be used as materials for our planes. Then we will place the planes in a gird to re-create our image.

To read the original of the tutorial as well as download the source please follow this link.