7 Steps to Create the Perfect Amazon Product Listing
Are you struggling to get people to click on your Amazon product listings? Perhaps you're getting plenty of traffic, but those conversions are hard to come by? Maybe sales are steady, yet you know there's potential to shift more stock?
Whatever situation you find yourself in, you are reading this guide for one reason: you want to create the perfect Amazon product listing.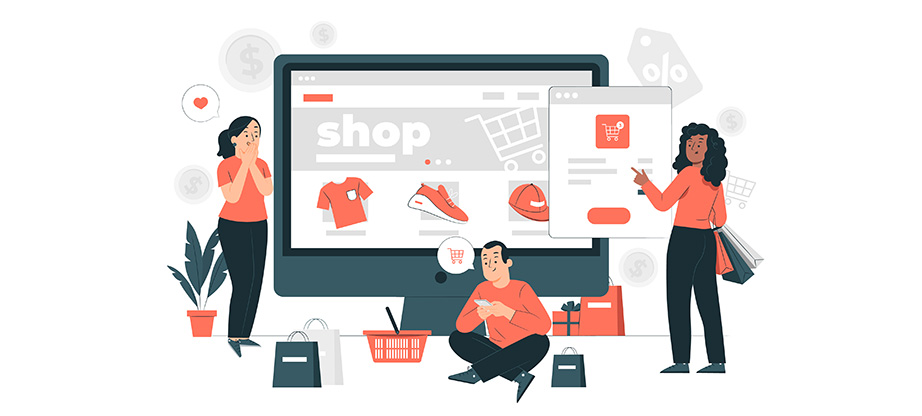 An optimized product listing significantly increases the chances of boosting sales numbers. While you have to pair this up with other elements – think Amazon PPC and product pricing – the listing itself is one of the utmost importance. As a result, you need to create listings that sell.
The Alternative Solution: an Amazon Marketing Agency
This is the cheat code. Yet if you don't fancy going on a long walk with the steps below, an alternative – and much less rocky – path is to work with a specialist Amazon marketing agency.
Yes, this isn't free. Yet it could boost your profit margins in the long run. An Amazon-focused marketing agency knows what works, what doesn't, and how to squeeze every drop of potential out of your product listings. They also possess expertise in all other areas of Amazon, meaning they can put together a comprehensive, robust marketing strategy for your business. You can visit https://nuancedmedia.com/amazon-marketing-agency/ for more information.
If you're not quite willing to go with that alternative solution just yet, here are the important steps to take when crafting the perfect Amazon product listing.
Step #1: Get the Title Right
The title is the first part of your listing. Not only does it appear at the top of your product listing, but it's also one of the few aspects – alongside a main product image, review score, price, and delivery options – that appear in product search results. This means if you want to entice searchers into clickers, you need to produce an engaging, descriptive title.
The problem is your Amazon product title can only be a maximum of 200 characters – and you want to avoid going anywhere near that limit. Amazon itself recommends that you stick to 80 characters max, ensuring your title displays correctly and in full on mobile devices.
With so few characters to play with, it can be a challenge to produce an effective title. However, here are some key tips to keep in mind:
Add your brand: Aside from increasing brand awareness, incorporating your brand name into the title adds a certain respectability and legitimacy to your listing.
Include your main keyword: The main keyword you're targeting should be added to the title. If there's enough space, you should also add a secondary keyword for your product listing.
Split up your title with separators: If you want to maximize the size of the title, this will look like a big word soup without separators. These separators, such as "|" and "-", help with clarity and readability.
Usability should be the focus: Adding your brand and keyword/s is recommended. However, usability shouldn't be sacrificed. It needs to be compelling for the reader as well as Amazon's search algorithm.
Step #2: Eye-Catching Images
Images are the most important element of any Amazon product listing. Think about it: would you purchase a product if you couldn't see it? While other elements like a title or description could feasibly be missing and still generate sales, this isn't the case with images.
Okay, you already know the vital nature of imagery. Your product listings already use them. Yet are you making the most of this aspect?
Firstly, you shouldn't only have a single image of your product. This is a big mistake. A solitary picture doesn't provide the added detail and transparency customers are seeking. They want to see your product from multiple angles, highlighting the different features of said product.
The next step is ensuring your images are professional and eye-catching. One recommendation is to place your product on a plain white background to avoid distractions, although additional images that show the product in action are also advised. Either way, these pictures must be in high resolution for maximum impact.
Step #3: Include an Infographic
Unless your product is self-explanatory, it can be wise to add an infographic to your list of images. This infographic can highlight specific features of your product, for example, or you might use it to explain how the item is intended for use.
This infographic should be produced with plenty of care and attention. A lackluster graphic may not seem that bad, but even just one dodgy element can have potential customers second-guessing your listing and if the product is actually the real deal.
The good news: there are many routes you can take for a professional infographic design. Templates are available online if you want to take a hands-on approach. However, this is a task that can be outsourced to a freelancer or agency without costing too much.
Step #4: Add Your Bullet Points
The bullet point section of your product listing is incredibly valuable – and it's not something you should overlook. These bullet points, which are positioned below the title and above the product description, are a fantastic way to spotlight the main features and benefits of your product.
With bullet points, you are allowed to add up to five in total. These can contain up to 500 characters, although short, snappy bullet points will always work best. If you manage to become an Amazon Vendor, you are also offered ten bullet points in total – although five should be more than enough to get the job done.
Step #5: Take Readers on a Journey
The title, the bullet points, the image section – all of these have notable restrictions in terms of volume. That's not the case with the main product description section. You are given a full canvas – 2,000 characters in total – to craft a beautiful picture.
With this available space, ensure you take readers on a journey. The customer experience has evolved significantly over the years online. While in the past, you could get away with a product listing that had a single image and one or two lines of text, that isn't the case today. A more personable experience is necessary to get those all-important sales over the line.
Of course, creative writing is a much tougher route than simply writing a few simple facts about your product. Yet the reward is worth the added effort.
When putting together a description, consider both your target audience and the product itself. If you're in a fun and quirky industry, ensure your description matches up. Conversely, if the industry is serious, for instance, with scientific products, you want to avoid going too eccentric or far out.
Step #6: Put in Your Keyword Research
Keyword research is an important part of any Amazon product listing.
Why?
Well, if you don't put in the necessary research, you won't be able to implement the keywords that will improve the visibility of your products in search results. Organic search is a big part of succeeding on Amazon. Without sprinkling your product description with relevant search terms, it will miss out on search traffic.
There are various ways to perform keyword research. This guide by WordStream highlights the best methods to research keywords that are relevant and valuable for your products.
Obviously, it's not just about the research. You need to add these keywords the right way into your product description. You know to include your main target keyword in the title. However, they should also be added to your bullet point list and description.
Just remember to incorporate all keywords in a natural way. If they stick out like a sore thumb, this will do more damage than good.
Step #7: Encourage Customer Reviews
Positive customer reviews are a goldmine for those selling on Amazon. Gain a collection of four and five-star reviews, and this highlights in bright neon lights that your product delivers the goods. This social proof is often the difference between your stock gathering dust or flying off the shelves.
The problem is that you don't have control over customer reviews. There's no guarantee that past customers will leave a review once they have used your products.
With that said, it is possible to encourage them to leave a review.
There are various ways this can be done. One is to include a little card with your product. On this product insert, you can state how valuable their review would be for your business. The "Request a Review" feature on Amazon can also be an important tool in your effort to secure reviews – as you'd expect based on the name.
When you use the Request a Review feature, it's possible to send out a request, manually, within 4-30 days of a customer making their purchase. If you sell in high volume, however, requesting a review each time can be a time-consuming, tedious process. Fortunately, there are automation tools available that will significantly shorten the time and effort required.