3D Modeling: Useful Resources, Tutorials, Blogs
Hello to all Papervision 3D fans,
Today we are going to touch such an interesting subject as 3D Modeling. We will talk about 3D modeling applications and tools, browse some useful resources that teach how to get models into Papervision 3D, and will also show you some good free 3D models.
Let's start!
Create models for Papervision 3D
1. Blender
Blender is an open source application for 3D modeling. It is free and is suitable for all major operating systems.


2. Swift3D
Swift3D is a useful 3D Flash tool, a modeler that allows to integrate with Flash through the Swift 3D file Importer and SmartLayer Technology, and then export to Microsoft XAML. With this tool it is possible to quickly create 3D content.


Get models into Papervision 3D
1. 3 DS Parser Added To Papervision From Away3D
A Drawlogic.com blog article about the new parser, which's been added for direct use of 3D files in PV3D. The discussion below the article is really informative.

2. Collada
Plenty  of useful Collada resources: Collada, Collada Reference Card, Open Colada for 3D Max and Maya, etc.

3. Papervision 2.0 Collada Import DAE from Sketchup

A very informative post on Jakobmake.com blog explaining how to get models from Google Sketchup to Papervision. The comments below the post are also very informative.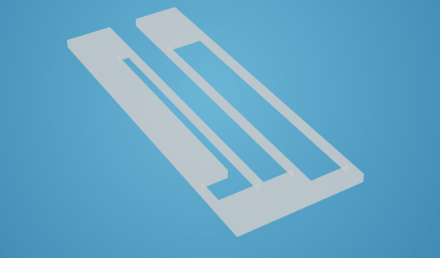 4. Mapping Flash video to 3D objects
A extensive tutorial on Adobe.com written by Paul Spitzer, an ActionScript Architect. You will learn how to take DAE file from blender and map your video to a custom mesh. A really rich tutorial that contains plenty of necessary info.
5. Rustpunk
On this blog you will find several good articles regarding getting blender models into PV3D.
Free 3D models
1. Blender
Here you will find more free resources for working with Blender.
A really good resources for you to download free 3D models, 3D Max models and other related soft.
That's all for today. We hope you will find the above links useful. Stay with us!