5 Worst Logos of the World's Biggest Companies
The purpose of a logo is to create an identity for a company that people can easily recognize and remember. However, there are many companies that have utterly horrendous design which is lack of concept, execution and even purpose. A great number of small businesses have logos that need reworking, that's expected from small organizations with a little experience, but it's not expected from such giants as Google, Gap and other companies presented in our post. We show you 5 logos which are from major teams that should pay more attention to their logotypes. So, here are the 5 worst logos ever and why they're so horrible.
2012 London Olympics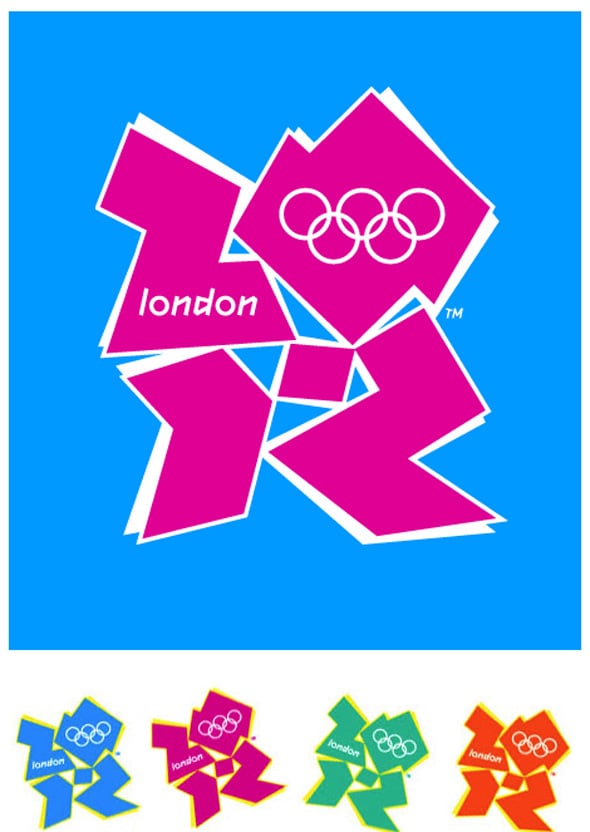 The Olympics are an old, symbolic and graceful organization that aims to unite the world for the common purpose of healthy competition. This logo for the 2012 London Olympics does not embody any of those traditional elements. It's always fine to promote something old as new, but this one is too drastic change for the centuries old competition. Some of the traits of a good logo are simplicity and accurate representation of an organization. There's nothing simple or representative about this logo. It seems almost arbitrary with unpleasantly bright, clashing colors and terrible indistinguishable numbers. This is a visual eyesore.
Google

Sure the Google company is insanely successful and its name has deeply entered into our daily lexicon, but the logo is poorly executed. In 2010, they simplified this old logo and reduce the shadow, but it still doesn't do much to the overall aesthetic. It has a very average font called Catull with child-like colors that look like those colorful, magnetic letters you put on the refrigerator. In 2000 Google started to produce "Google Doodles" that make this bland logo much more engaging.
Animal Planet Channel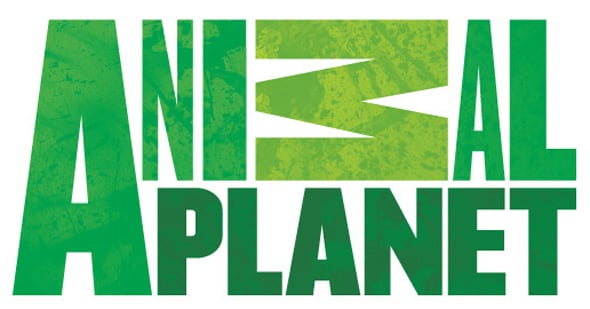 This is a good example when a redesign is a mistake. The previous logo featured a globe with an elephant, which accurately represented the type of programing found on the channel. They were trying to use crazy, bold font to highlight the wild disposition of the shows, but I still don't understand why the M is sideways. Plus, the three shades of green, including a really ugly green for the M, are not complementary.
Sherwin-Williams Company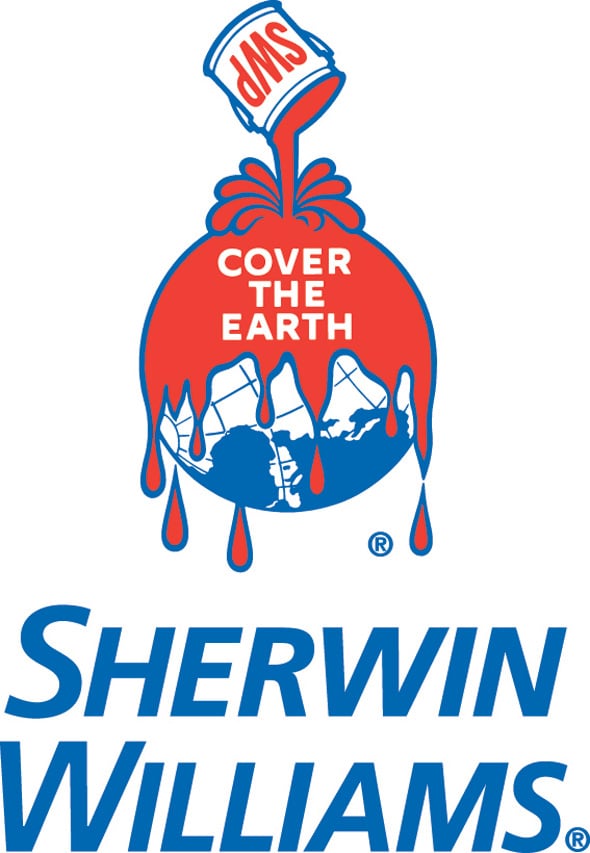 This is an example of a concept being executed pretty well, but clashes with the overall message of the company. Sherwin-Williams has been championing a move toward environmentalism, but this logo makes it appear as if they want to cover the entire world with heavy, red paint. The colors are great, the execution is great, but the idea is not.
Gap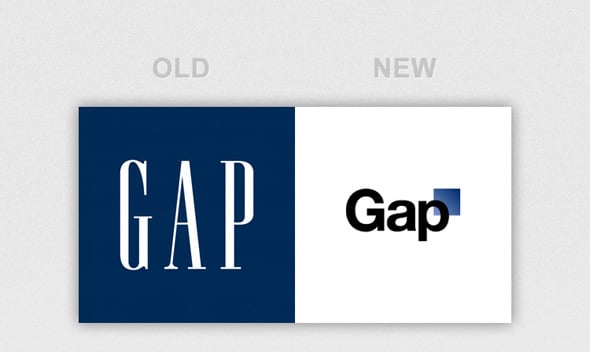 There are usually visceral reactions to the changing of old logos like the redesign of the Starbucks logo or the ever-changing Pepsi logo. However, none were met with more disdain than the redesigned logo for the clothing company Gap. This logo is the perfect example of what logos shouldn't be. Logos should be exciting, unique, different and recognizable. This isn't any of those. It hardly even passes as a logo because it has a nondescript font and a mysterious blue box that adds nothing. Simplicity is good, but not at the cost of originality. That's why Gap scrapped it after a week.