Happy Day For Designers: Grab These 10 Amazing Freebies!
To get the ball rolling you first need to have a ball.
A lot of new designers are always running from pillar to post to look for resources that would give their career the push they need.
But hunting for resources takes time effort and also costs money. So we're making things easier for you by bringing you 10 latest freebies that our other designers have raved about.
If you like these freebies, do let us know in the comments below!
A Free WordPress Theme from CyberChimps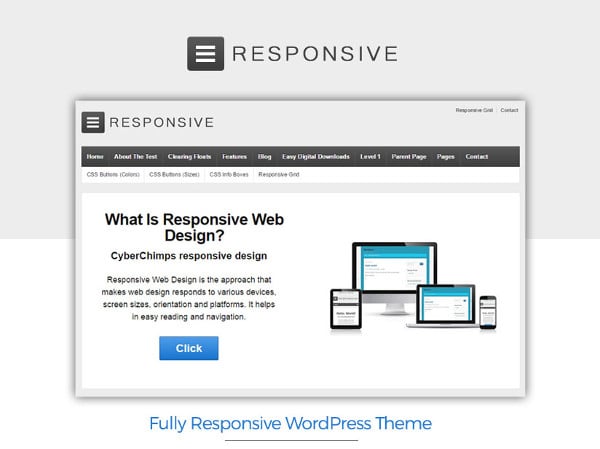 As a designer you are constantly looking for new themes to stock up on as almost every client of yours want something different, something innovative and themes help vastly with that.
One such theme that we bring to you today is already popular in the circuit and has had over 1.5 million downloads so far! The responsive theme not just fluidly fit any device the website is being viewed on but it also comes with tons of added premium features like stackable grid system multilingual ready (WPML) with RTL- Language support.
Overall the theme has a sleek and sophisticated layout and is perfect for websites that need the entire focus on their quality content.
Free Photoshop Actions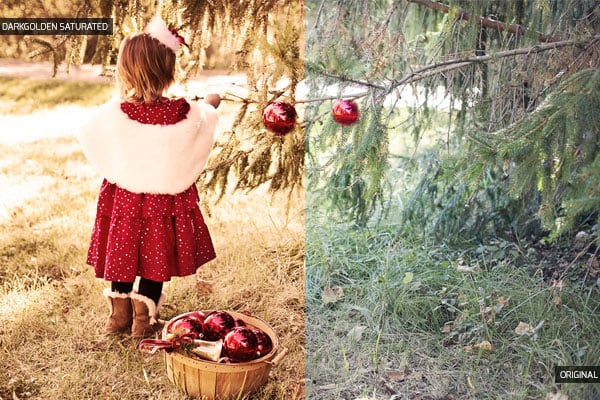 Even if you are no pro at Photoshop and just need to get your hands on something that will make your Instagram images stand out, this freebie would make your day.
Change your pictures with subtle to dramatic changes that bring out the best in your images. Add mojo to your great clicks and enhance and sharpen their features to make them stand out more prominently.
From Glowing Lightalmond action that brings a diffused glow in the picture to Darkgolden Saturated that lights up beautifully, you are going to love experimenting with these!
Android App UI Design Kit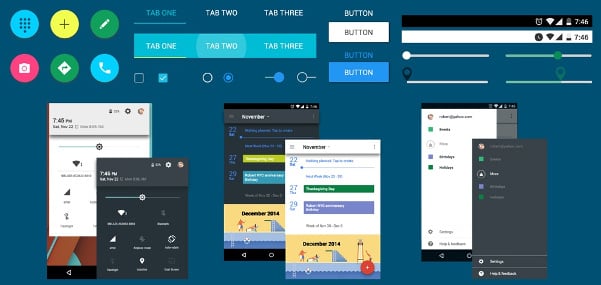 So many app designers are deterred by the mammoth and tedious work associated with designing apps despite it being a lucrative career move.
You might be one of them or you might just have too much on your plate and cannot seem to find the time for it. Whatever be the case, this Android App UI kit will cut down your work time and load in half as it comes pre-built with buttons, icons, widgets, floating action buttons and much more.
The layered structures makes editing and customizing the whole thing particularly easy even for those with not a lot of knowledge pertaining to the same.
Vector Infographic Elements on the house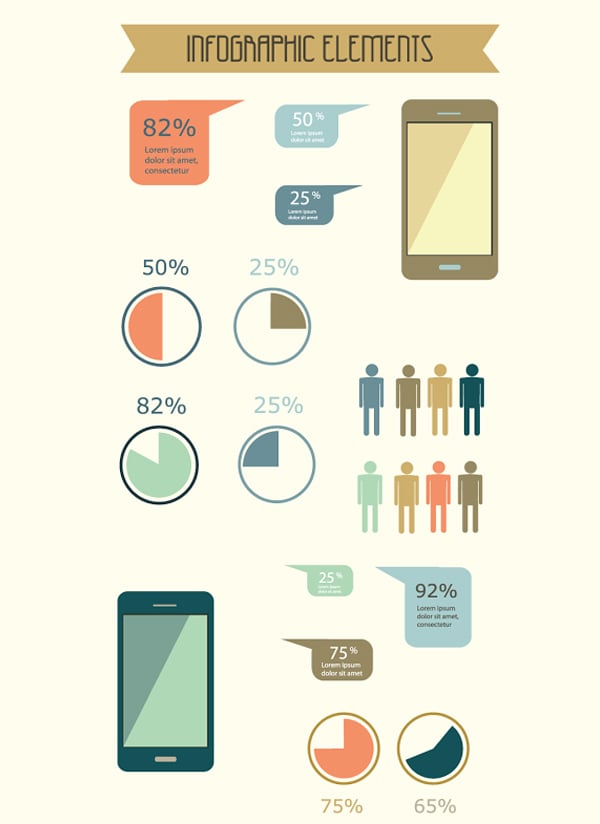 Some claim Infographics to be a thing of the past, if that was the case not every major website – including the likes of Hubspot and Quicksprout – would regularly put them up.
Infographics aren't just a way to shorten an elongated piece of content without compromising on the message, but it's also visually appealing and does not take a lot of time for information to be processed. And perhaps this is the reason why it's hugely in demand. As a designer, there's a lot of scope for you to earn some quick money by designing Infographics.
The Infographics elements that you get in this freebie can be used creatively for every type of Infographic panning every niche. Even if you are a rank beginner at creating Infographics, you'd find them to be of immense use.
Creativity Enhancing Design Resources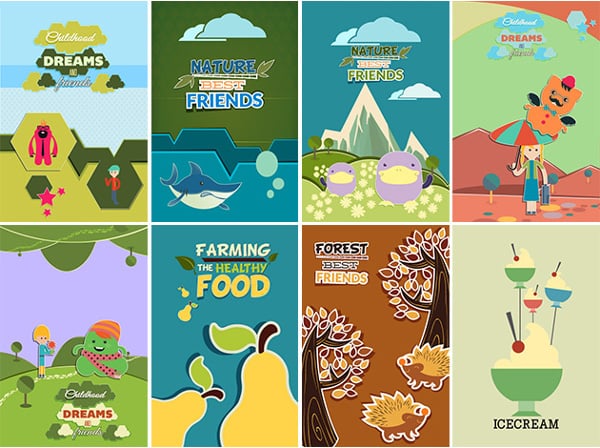 Do you know what's common among every genius? Creativity block! And if this sounds like you (we bet it does) here are some creativity enhancing resources that will get you right back on track.
Comprising of a lot of vectors and textures that can be used as they are in a lot of your projects, this freebie would be a great addition to your resources for when things get a little stuck.
Or if you are already running high on your creative juices use them in posters, web pages, kids invites, and even for something related to the food industry. The extended royalty license makes it possible to be used in any way you deem fit.
50 Unique Tessellation Pattern Vector Backgrounds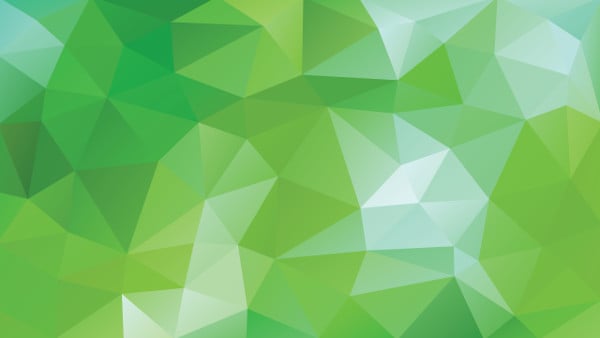 Rightly called an inspired piece of art, these tessellation patterns that you get in this freebie would give anything an artistic touch. Use them as backgrounds of your web pages or blogs or even get them to be printed on posters and flyers to increase the aesthetics of your work.
Tessellation pattern that resembles a beehive have a beautiful look to it just by itself. You wouldn't need to enhance them in any way but if you can get creative with it, why not?
You get 50 different patterns to choose from, and these are created from different geometric shapes like hexagon, circles and triangles meshed together.
Free Photo-Realistic & Hand-Crafted Food Mockup Set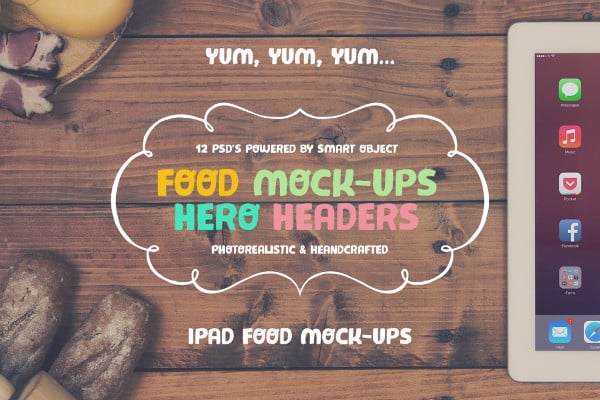 Sometime you just cannot picture how your project would go. Should you use this particular theme or change the layout.
To make things easier for you, this hand crafted food mockup set would give you a head start and reduce your workload considerably. Use them for the landing page or even for presentations pertaining to the food industry, the realistic high resolution and brilliantly shot images complement the theme. Plus you require little to no Photoshop knowledge to edit texts and content on the mockup.
There are 12 PSD files to choose from so you can use this over and over again for different projects.
Smashicons: 200 Free Flat Icons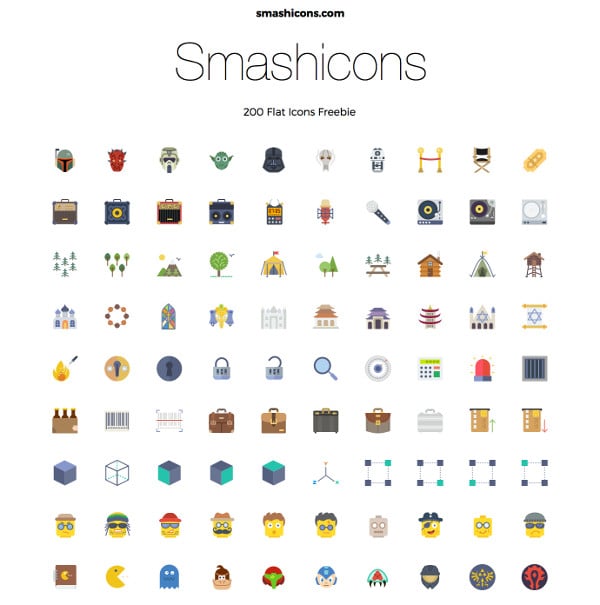 Icons are something that every designer should have a good collection of. These mightn't be an overall noticeable part of the website but this is an indispensible one, you just won't be able to do without them.
You will need the icons to communicate a certain point, explain a gesture and even just to cut the monotone of text.
These 200 icons are selected from a bunch of 14,000 of them and are both commonly used and specific in nature. You might find repeated usage for them or you might need them for a particular project, either way you should definitely stock up on these.
Beautiful & Sophisticated Waterlily Typeface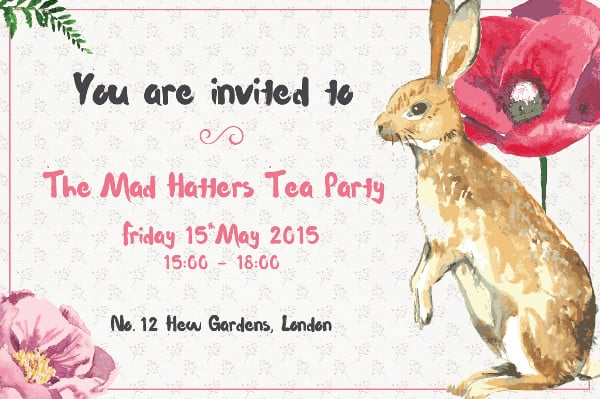 When you think Waterlily, you immediately think of something delicate and pretty. If you are working on a project that has such a theme, the Waterlily typeface would be a great way to both complement and enhance it.
Use it as a font independently for text in any language as it comes with 80 characters for a number of different languages and dialect.
The extended license makes it permissible to be used in any way.
Invoice Template in HTML with Auto Calculations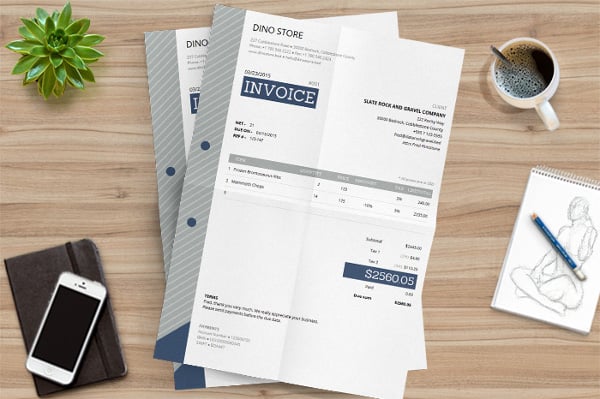 After all the hard work you put in, it's time you get your dues! And for that you'd have to bill your client but honestly, making invoices is such a tedious and boring task.
But not anymore! If you really don't like the hassles of manually making an invoice, use the template that comes with plenty of white spaces and a good layout to take care of the job for you. Just put in the bill details and you don't even have to manually calculate, the auto calculation feature will do that for you.
Which of the freebies did you like best?