Create an App for Free with Any of 7 Top Tools
Perhaps, no one will deny that nowadays mobile apps have become an indispensable part of our online experience. Smartphone owners spend much more time in the apps compared to the previous years. According to the App Annie report, the average time a US user spends daily in apps exceeds two hours. That's why the number of businesses taking the advantage of apps for their promotion constantly increases. Moreover, the opportunity to create an app for free significantly stimulates this growth. Do you want to create an app for free by yourself to join the ranks of the happy app owners? Then, a modern app builder is the very thing you need.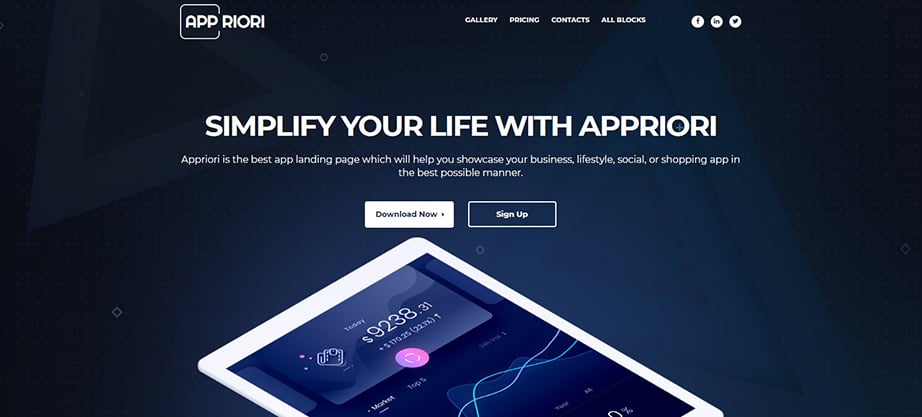 What Is an App Builder?
An app builder is a tool that enables you to build and deploy apps according to your requirements. Whether you intend to create an app for business or pleasure, an app builder may become your irreplaceable assistant. The good news is that in most cases you need neither tech skills nor coding knowledge. In other words, modern app builders allow anyone to bring his ideas to life.
Best App Builders to Create an App for Free
Actually, the number of powerful app builders is quite large. Unfortunately, not all of them let you create an app for free. To save your time we did a careful research and compiled a list of 7 best free app makers. Hope, you'll find it useful.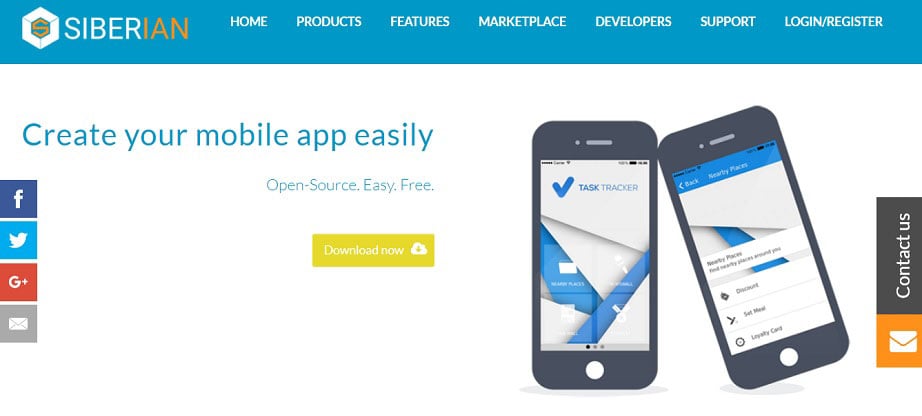 Siberian is a simple way to create an app for free. This open-source CMS lets you build iOS and Android apps to publish them in the App Store and Google Play. To begin with, you don't need any technical knowledge. This means that even a beginner can succeed. Just download the Single-App Edition and you're ready to start. The CMS offers you free templates to begin creating your app. Moreover, it enables you to add such features as an In-app mailbox, Individual Push Notifications or your own Previewer App.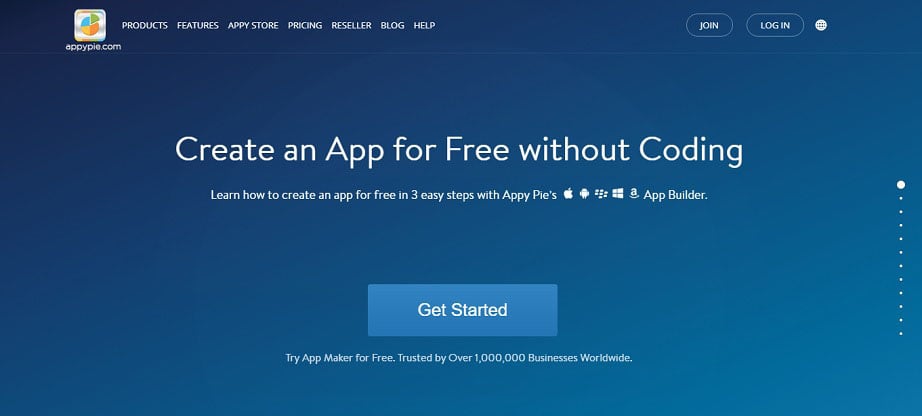 Appy Pie is one of the best solutions to create an app for free without coding. Furthermore, you don't have to download or install anything. The entire process of the app creation takes place in the well-structured interface. The drag-and-drop functionality enables even novices to build progressive web apps with ease. Unfortunately, the Free Plan includes neither Push Notifications nor App Analytics. You get them only with the paid versions.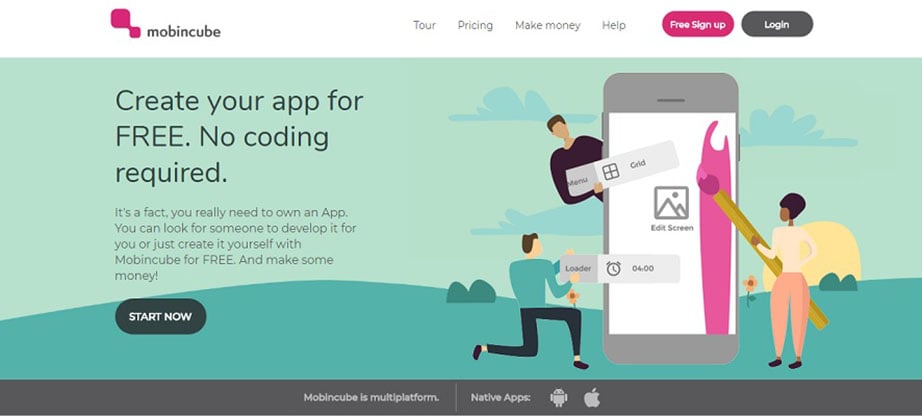 Mobincube is another option to create an app for free in no time. The coolest thing is that the number of apps, as well as the amount of space, is unlimited. Whatever kind of app you're dreaming of, Mobincube is able to turn your dream into reality. From business and education to entertainment and games – everything is possible with this helpful app builder. What's more, Mobincube suggests you an absolute level of customization. So, only you decide how your app will look like.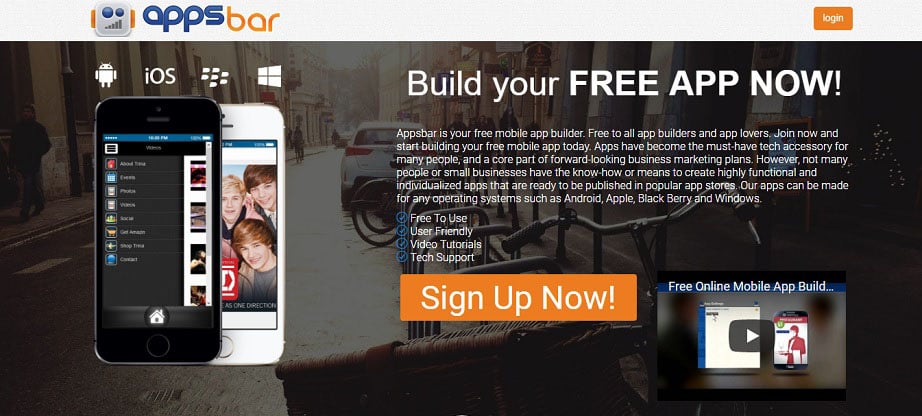 Appsbar is an absolutely free app maker without any upgrade plans or hidden fees. The only requirement for creating an app is a signup. Appsbar lets you build apps for various operating systems such as Android, Apple, Black Berry, and Windows. There are thirty-seven separate app types already started for you. Therefore, you don't have to start from scratch. All you should do is just click on the type you'd like to build and preview step by step instructions.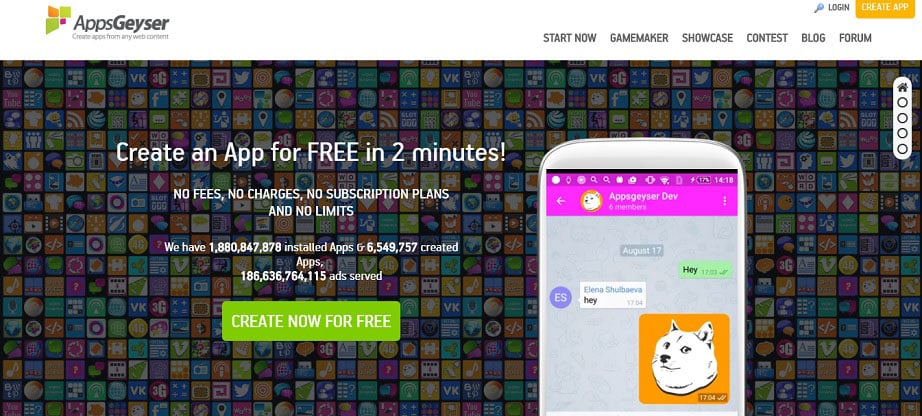 AppsGeyser is a convenient tool to create, download, distribute, and monetize your app for free. Believe it or not, there are no charges, no subscriptions, and no limitations in terms of creating and publishing apps. AppsGeyser offers you a wide range of diverse customizable templates and presets. In fact, it won't take you more than 5 minutes to create any app you wish. Besides, the platform provides you with multiple tutorials on the process of app creation and publication.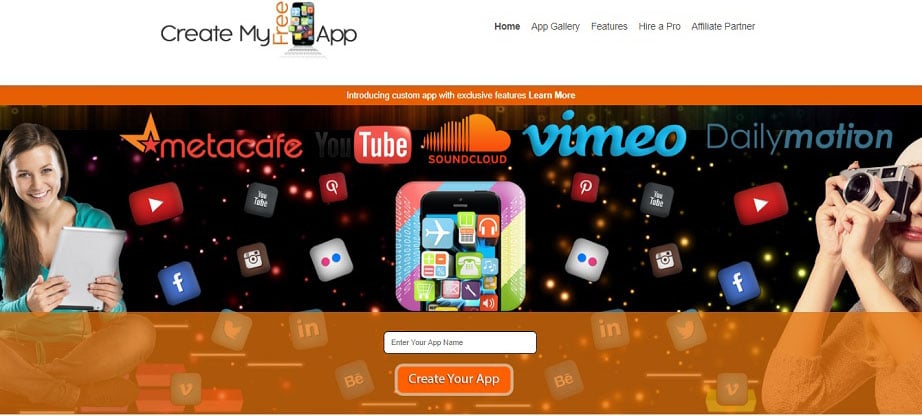 CreateMyFreeApp is an online app maker for anyone to effortlessly create an app for free. The platform lets you build iPhone and Android apps via three simple steps: login, design, and publish. As soon as you create your app it goes straight to the App Store. Consequently, you don't have to waste your time on downloading it in order to upload to the store yourself. What's more, you can modify and update your app anytime you want.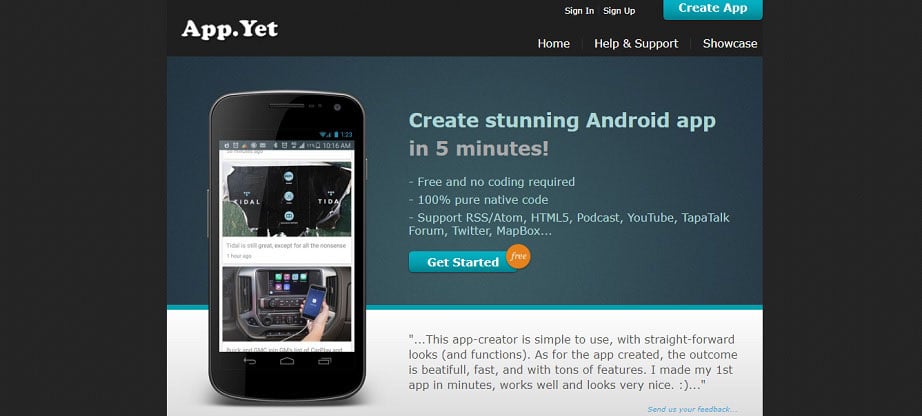 App.Yet is a completely free app maker both for beginners and pros. It enables you to build a professional Android app within minutes. The only thing required is registration, which is a quick and simple process. All you need to provide is the links to RSS/Atom feed or website. After you create your first app, you have an opportunity for selling it on Google Play or other Android Markets. Furthermore, App.Yet lets you earn money with embedded Ad.
How to Promote Your App
Imagine you've already managed to create an app for free. What's next? Obviously, it's high time to take care of its promotion.
While thinking over your app marketing strategy, don't forget about an app-devoted website or landing page. It goes without saying that successful promotion today is impossible without a notable web presence for your app. In case you don't have multiple apps, a landing page is quite enough to completely cope with the task.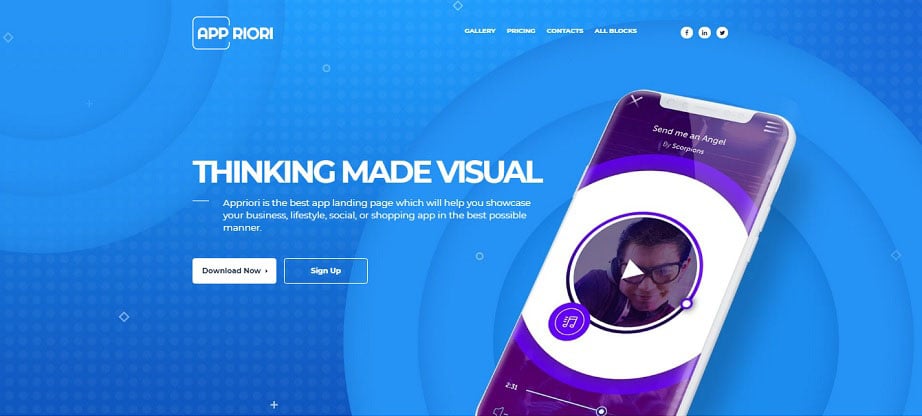 A landing page helps you effectively present your app to the whole world. It enables you not only to showcase the app but also highlight its advantages. Furthermore, a landing page is a great place for creating a buzz around your app among the prospects. In a word, it's one of the main tools that pave your way to success.
Bottom Line
To sum up, today it's not a problem to create an app for free. So, if you have an idea for the new app, don't waste your time. Try one of the free app builders and enjoy the simplicity of bringing your idea to life.