The Most Attractive Papervision 3D Galleries
Papervision is a 3D engine for the Flash platform. It appeared about 3 years ago and started as an easy way to transform MovieClips to achieve the 3D illusion. Now this amazing technology is widely used for creating interactive galleries. With Papervision 3D the opportunities are endless.
This collection includes the most brilliant Papervision 3D gallery solutions. All the Flash 3D Templates were developed by highly professional specialists. So, if you are studying the 3D technology or just searching for some inspiration, you will definitely find many new ideas for your future works here.
With this stunning sinusoidal 3D gallery it is possible to add as many rows as you wish. The image preview is universal and adapts to any picture size.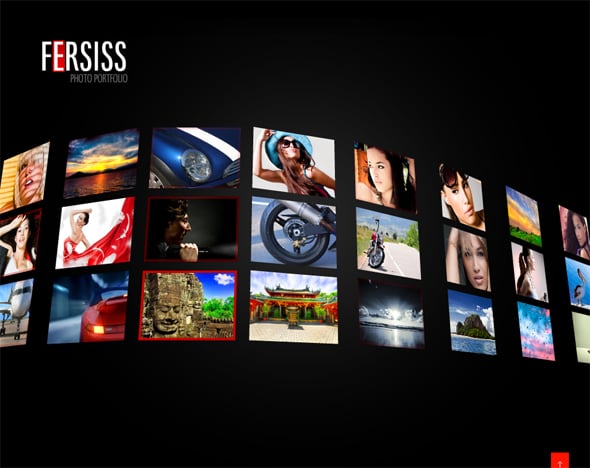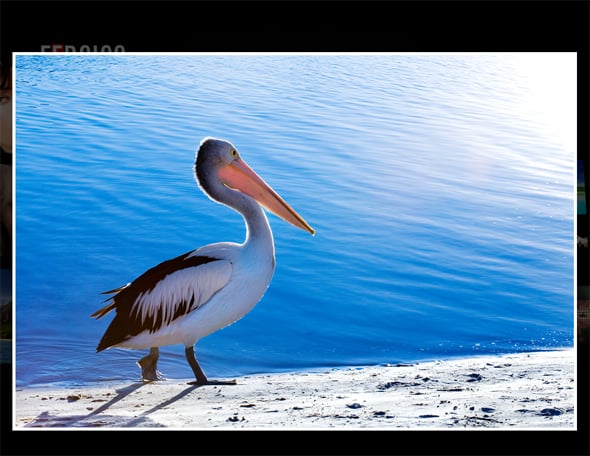 This perfect 3D gallery template was designed in the form of a rotating cube: to stop it you need to mouse over the cube. After you click a cube face, a full preview gallery with "next" and "previous" arrow buttons will be opened.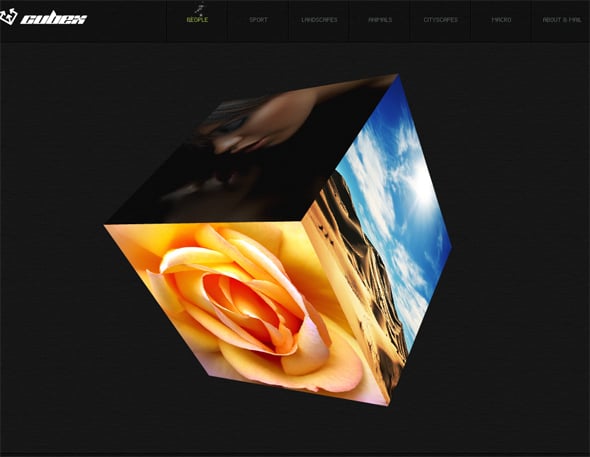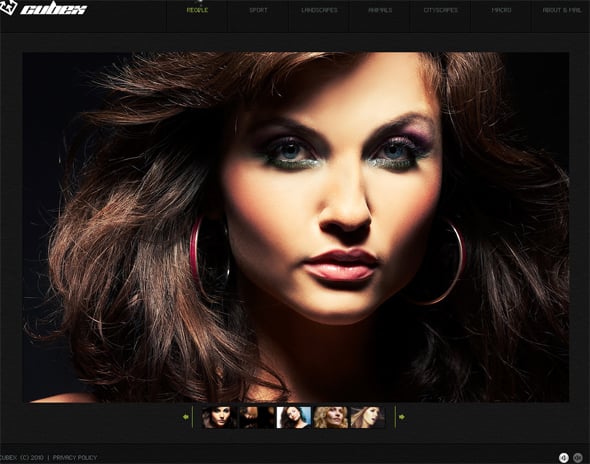 This special gallery, created in the form of a flower, is also created with Papervision 3D technology. It may contain the unlimited number of images. The template contains two types of menu: a 3D menu and a classical 2D menu.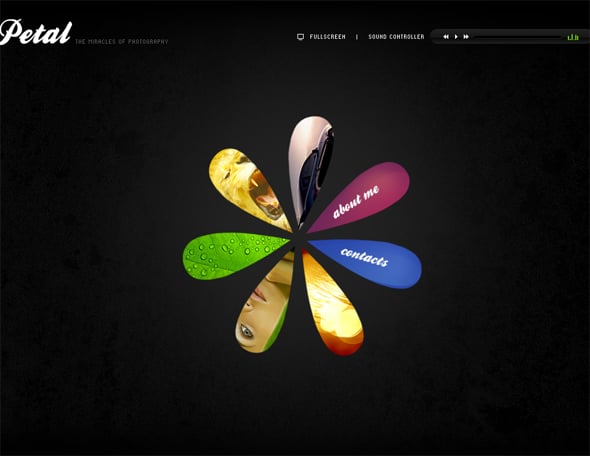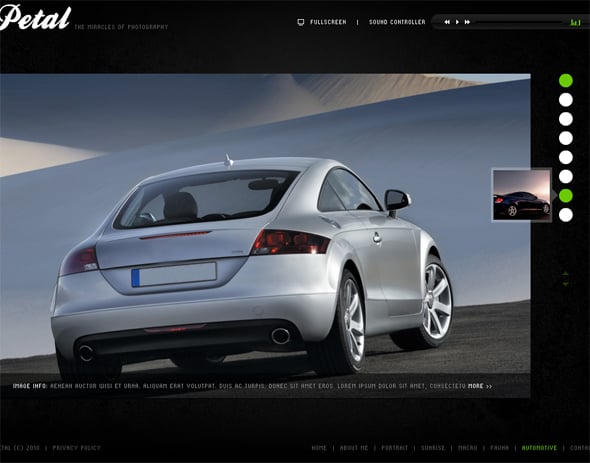 3D Gallery with Floating Effect

This stunning 3D gallery "floats" when moving the mouse over it. The concept is rather simple, but convenient: to view a full size image, just click on it.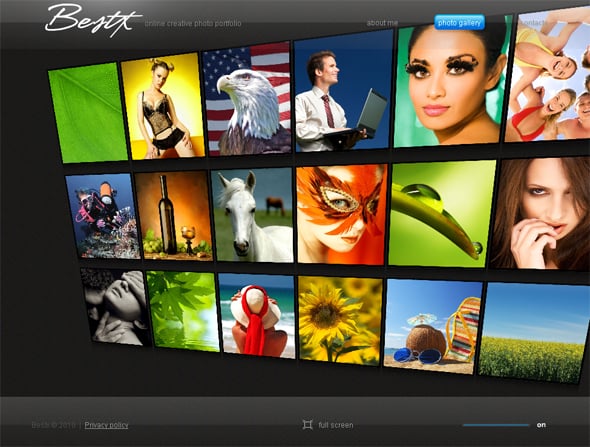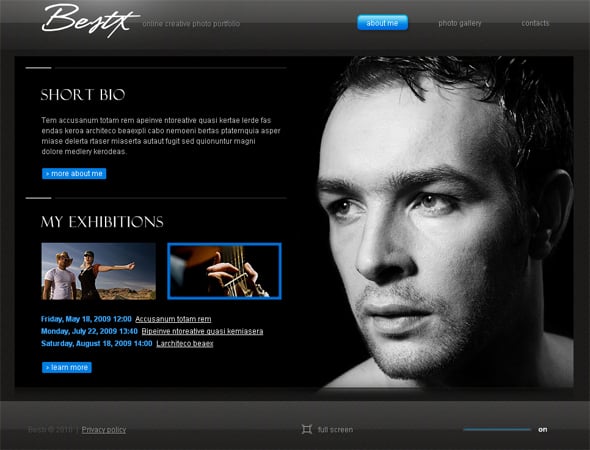 An originally designed 3D Template with an amazing animated image gallery. There are two view modes: a spherical and flat rectangular. For viewing an image just click on it.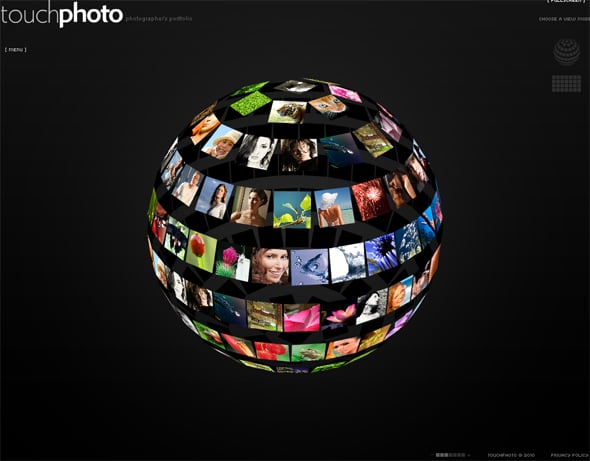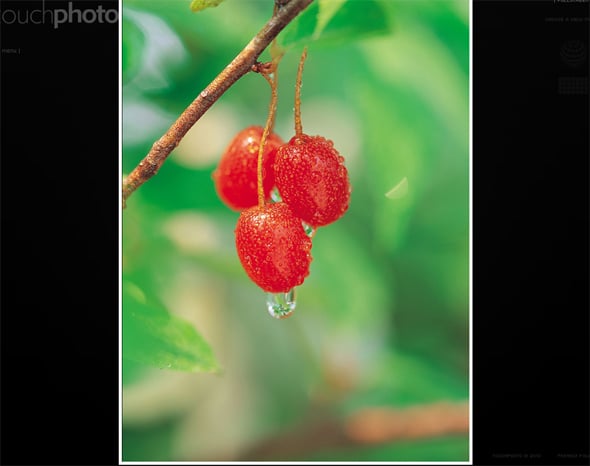 ***
Just unbelievable 3D Wheel XML Template with complete realtime 3D Media Viewer powered by Papervision and smart navigation. Rotate the gallery with the "back and forward" arrow button. Thanks to zoom function it is possible to examine the image in detail.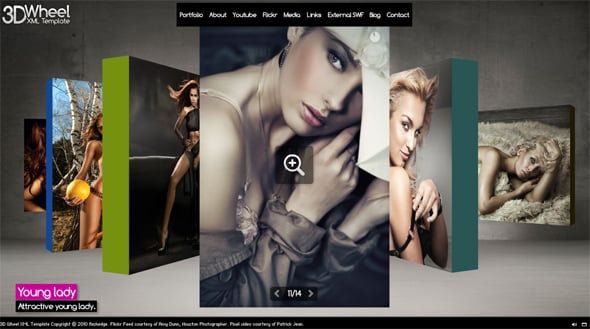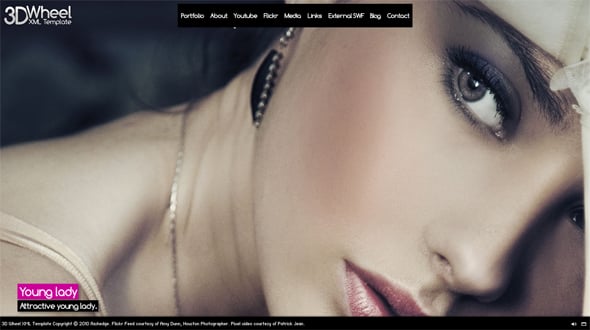 In this Papervision 3D portfolio you may rotate the gallery by clicking the left arrow buttons. Also, it is possible to enlarge or reduce the gallery using a zoom scale. To view a full size image just click on it.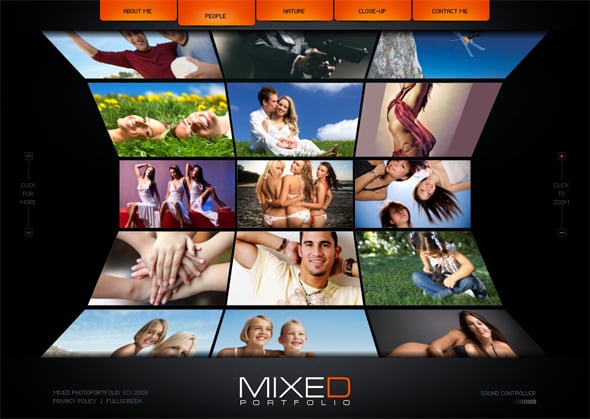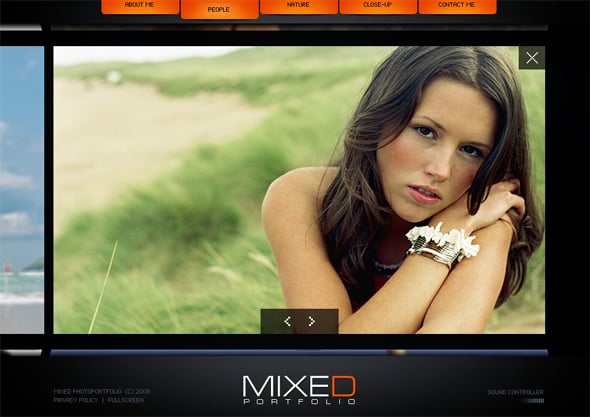 This 3D gallery impresses with its unusual 3D approaches and a stunning carousel gallery solution. You may add as many gallery sections as you wish. With the "left" and "right" buttons you may rotate the gallery. By clicking on any image, you will open a full size image.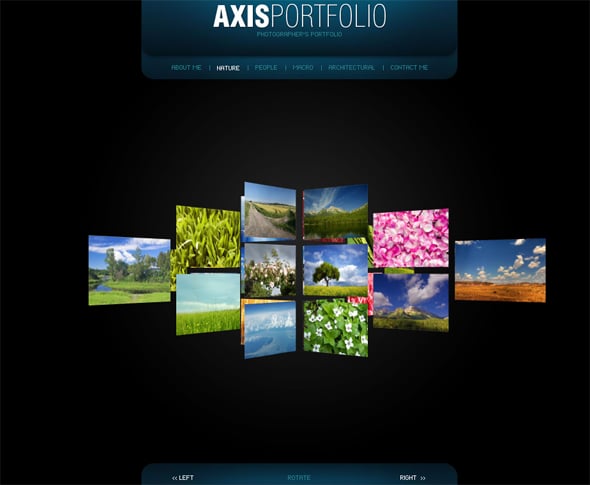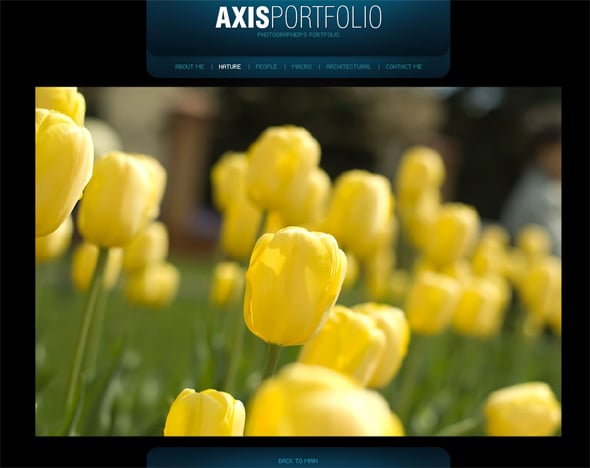 You can set the direction of this rotating 3D Carousel Transitional gallery with your mouse. To see the large preview, click the image thumbnail.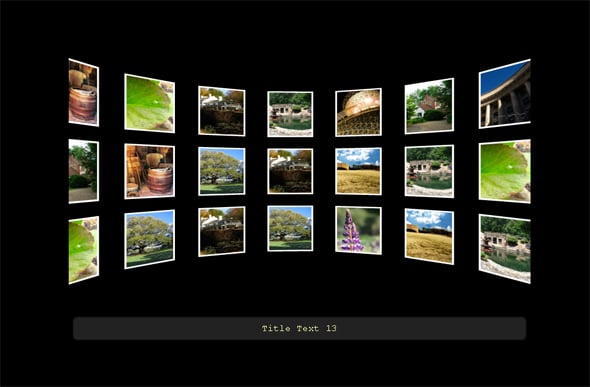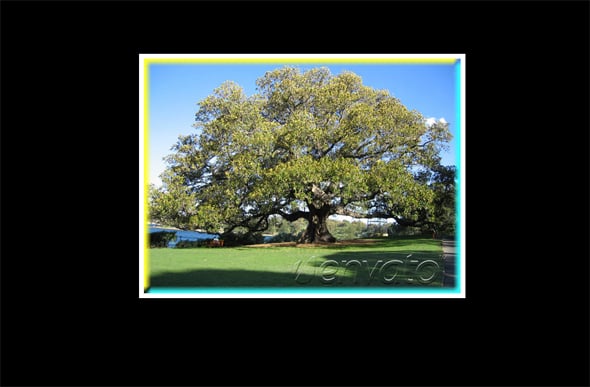 This floating 3D gallery is very simple and easy to use. First you choose the gallery section by clicking on the appropriate interactive thumbnail, and then you will get to the gallery with the images.