New Moto CMS Template Created with Papervision 3D
Hi Papervision 3D fans,
Today we have got something advanced, fresh and inspiring to show you. MotoCMS, the powerful Flash CMS and Flash templates provider, released a new template created with the use of Papervision 3D technology.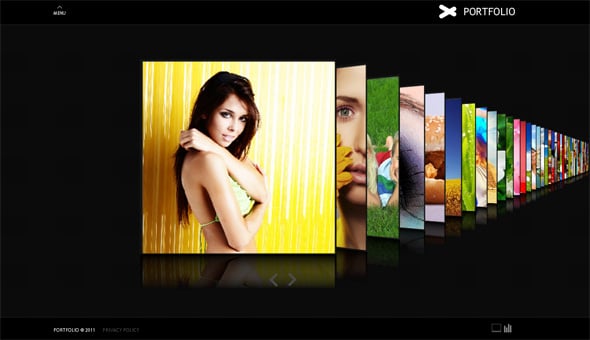 This gorgeous Flash CMS template can be used for various types of image portfolios: photographers', artists', designers', etc.
The "Photo Queue" element created with Papervision 3D technology will definitely attract the visitor's attention. This stylish interactive Papervision 3D element on dark background looks catchy and really impressive. The photos are presented on the splash page in the form of a long line that stretches far off. Hover the cursor over the photo preview to feel the effect in full. The photo gallery is navigated with the neat arrow buttons placed below the 3D element.
To view the photo you like in full size you just need to click on its thumbnail.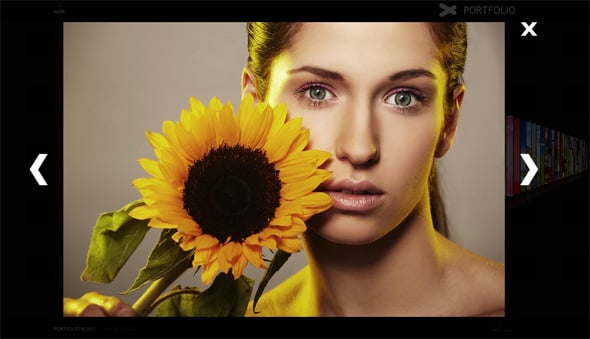 With the new Moto CMS Version 1.5 release, the template (as well as all Moto CMS based products) has been enriched with some new modules and tools that improved the system functionality many times.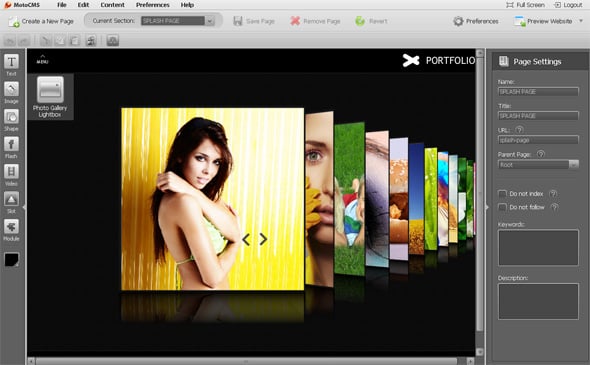 The following widgets, modules and slots are available within the template's control panel:
Contact Forms (Contact Form and Advanced Contact Form)
Galleries (Media Gallery Preview, Media Gallery Lightbox)
General (Rich Content Block, HTML Widget)
Google Maps Widget
Media Player Widget
Main Menu
Music Player Widget
News Widget
RSS Reader Widget
Simple Button
Read More Slot
Share Button Slot
Social Network Icon
Shape Slot
Background Image Slot
Close Button
Custom Photo Gallery Lightbox
Due to the 30 Day Free Demo that the company granted to all of us, you have a good opportunity to try the template in action, create Flash website by yourself and evaluate the opportunities the system opens to both web developers and the users with no programming skills. The template Demo version completely corresponds to the licensed product.