Another PaperVision 3D Template is Available
A while back we've told you about beautiful PaperVision 3D Templates. We hope you've enjoyed their design and usability and you'll be pleased to know that a new template of this kind has been recently offered for sale.
The newly launched PaperVision 3D Template will bring a unique view to your website content, particularly images. It feels like the cube embedded into the design is real and this is how the illusion of interactivity is created.
This template is fast loading and could be used by photographers, web designers and other creative individuals. It allows you to view thumbnails as well as full size pictures. Although, most pages are meant for different kinds of images, you have a lot of space for text and contact details.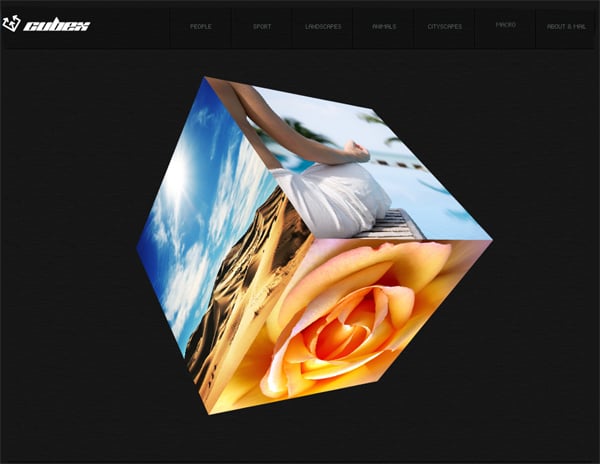 As soon as you purchase this PaperVision 3D Template you'll get the source files in the following formats: XML; .PSD;.FLA;.SWF. However, the html version isn't included into the template package.
It's easy to download the newly created PaperVision 3D Template as well as work with it. In order to edit this template you'll need the following software: Stuffit Expander 10+ (Mac); Adobe Photoshop CS+ and Adobe Flash CS4.
We suggest you to try the live demo of this PaperVision 3D Template and then decide if it matches your business.