Most Useful Papervision 3D Resources – Part 2
Hi guys,
Here is the Part 2 of our series of the most useful Papervision 3D tutorial resources on the web. We are sure that the collection below will be useful for both skilled developers and beginners who are going to get started with this wonderful technology.
1. Flashmymind.com
A Flash and Actionscript tutorials resource where you will find many nice stuff related to Papervision 3D.


2. Papervision2.com
On this wonderful resource you will always find fresh Papervision 3D tutorials for both professional programmers and newbies.

3. Flashperfection.com
The richest collection of Flash tutorials, among those are many really great Papervision 3D tuts.

4. Emanueleferonato.com
The bunch of useful Actionscript 3 and Flash tutorials by Emanuele Feronato, a talented Italian programmer.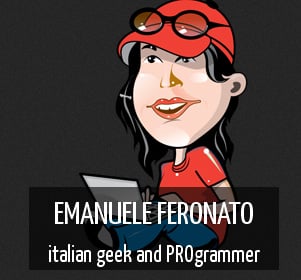 5. Maximized.co.uk
This resource may be useful for beginning Papervision 3D users. Here you will find three themes: Lighting and sSading with Papervision 3D, Creating Primitives and Papervision 3D and Flash Beginners Tutorial.

6. MarcPelland.com
A really useful resource, especially for beginners. You will find the tutorials on how to start working on Papervision 3D, how to build your first Papervision application, how to add interactivity, and many other useful tuts.

7. Benny's Blog
Here you will find some interesting PV3D tutorials with source codes on how to create a star (sun), clouded planet Earth, space dust, etc.

Also, please read the Part 1 of the series.