Design Engineer –  A Lucrative Career in Structural Designing
Are you thinking about becoming a Civil Engineer? Then, this article will add a lot to your knowledge. Probably you will aspire to become a Design Engineer in the future. We are talking about structural design here. In this article, you will learn what you need to do to become a Design Engineer and what the prospects will be for you. A Design Engineer, as the name implies, is an engineer who does structural designing. In simple terms, the Design Engineer shapes a structure and puts the various parts and elements together so that they collectively becoming a strong, functional, and aesthetically pleasing structure.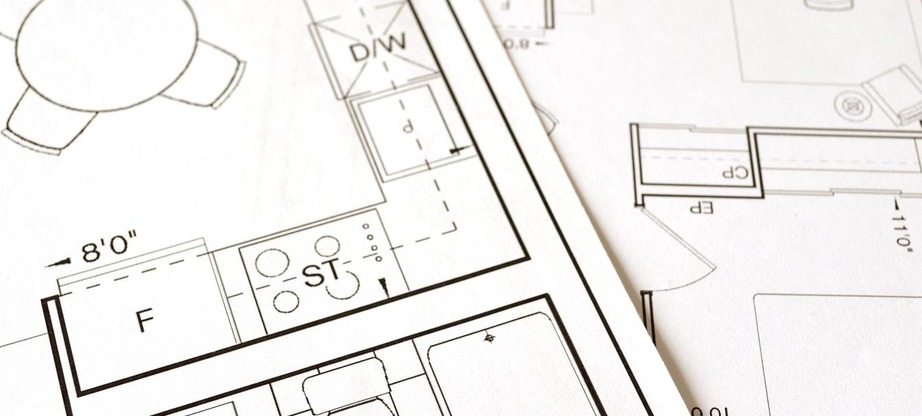 To achieve this, a Design Engineer has to collaborate with the client and an Architect. The client tells the Design Engineer his/her requirements. The Architect works together with the Design Engineer to design the structure in a way that all architectural requirements are fine, and the building is structurally safe and strong. The need to design a structure arises from the various risks that a building is exposed to. A Design Engineer has to make the structure strong enough to withstand and resist a load of earthquakes, strong and high-speed wing, and other effects of weather and temperature. Along with that, the Design Engineer also has to ensure that the materials for construction are suitable to lend the structure the strength it needs and for it to finish on time. 
It may mean adding admixtures to concrete to increase its setting time so that the subsequent columns and slabs can be cast soon after that. The Design Engineer may also have to add admixtures to concrete to make it set rapidly in the winter season because the cold temperature tends to prolong the setting time. So, a Design Engineer has to consider all such factors while designing each element of the building.
How To Design the Structure?
The first step in designing a structure is getting the requirements of a client. Every client has unique requirements. People want to have the homes of their dreams, so they must sit with the Design Engineer to tell their expectations. 
The Design Engineer notes the requirements and works out if they are practicable and realistic. Accordingly, he/she may devise certain alterations in the expectations. The Design Engineer, together with the Architect, makes a plan and elevations of the structure. Alongside that, the Design Engineer decides what materials the elements will be constructed of.
Different countries can have different requirements for an Engineer to approve a design. In most cases, the Design Engineer has to be a licensed Professional Engineer to approve a design. A Registered Engineer may have to get the design he/she creates approved by a Professional Engineer. 
How Can a Student Become a Design Engineer?
The knowledge of structural design is imparted in the program of Civil Engineering. After high school, a student should prepare to be enrolled in a college offering a Civil Engineering degree. The courses that a Civil Engineering degree constitutes are as follows
Strength of Materials

Survey

Geological Studies

Hydraulics

Structural Mechanics

Structural Design

Steel Structures

Concrete Structures

Structural Analysis
The list goes on. A Civil Engineering degree typically consists of eight semesters. All students enrolled in a Civil Engineering program study the same courses. However, students form groups, each constituting four to five students in the final semester. The groups are assigned projects by research supervisors. Students have to research a Civil Engineering topic and may have to come up with a design of a structure when given a set of weather and environmental conditions. The final-year project tests the knowledge and practical field skills of the students. Students are awarded grades on the basis of their performance in the final-year project.
What Happens After Completing a Civil Engineering Bachelor's Program
The Bachelor's of Civil Engineering is the minimum requirement for a Design Engineer to be hired in any design firm. However, after completing the Bachelor's program, a student has two choices — either the student starts a job in a design firm, or he/she pursues further education to obtain a Master's in Structural Design. Students choose either of the two pathways depending upon their personal preferences and ambitions in life.
Students who join a design firm are exposed to real-life situations and meet clients. They design structures for them and get firsthand experience of the structural design. They may not be very polished Design Engineers in the beginning, but with experience and hard work, they get very professional and expert in structural designing. On the other hand, students who pursue a Master's degree in Structural Design and Engineering get further knowledge about structural design. They are introduced to the latest techniques, tools, and equipment used in structural design. Doing a Master's in Structural Designing is recommendable right after completing a Bachelor's degree in Civil Engineering. 
A  new graduate has fresh knowledge of Civil Engineering so he/she can easily connect the dots when the student is exposed to new information, tools, and equipment. Besides, a student is more likely to pursue education right after completing the Bachelor's program in Civil Engineering because the mind and lifestyle are tuned to education. Getting back in college after spending a few years in the field seems difficult and requires a major shift in the existing lifestyle of an individual.
What Happens After Completing the Master's Degree?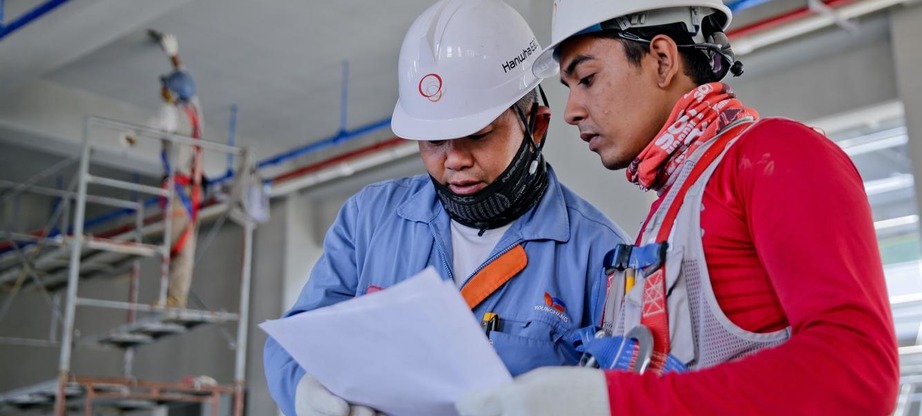 A student again has two options after doing the Masters in Structural Engineering. One way is to continue education up to the Ph.D. level, and the other is to get into the field. Most students with high grades in education prefer pursuing a Ph.D. degree. A Ph.D. degree involves complex research work. You can consult a good science homework helper to assist you with the writing of the report on your research project. However, you will have to collect the data and analyze it.
Students aspiring to obtain a Ph.D. have research interests in a defined field of structural design and engineering. They write a research proposal and share it with interested supervisors. Many students find scholarships for Ph.D. studies. They find supervisors with similar research interests. The supervisors sponsor the Ph.D. researcher taking funds from the institution they work for. Sometimes, certain clients, including factories and companies, approach them for research and development purposes. In such cases, they sponsor the Ph.D. research of the candidate.
Students who start jobs after completing the Master's in Structural Design and Engineering are likely to get more than the employees with B.E. in Civil Engineering degrees. Prospective employers like to hire highly educated engineers because they can devise solutions to complex problems using their knowledge and skills. 
In either case, the career is quite rewarding as the salaries for Design Engineers are higher as compared to many other professions. On the negative side, the Design Engineering profession can be very demanding. Many engineers spend most of their time in the field. 
What Kinds of Works Can a Structural Design Engineer Expect?
A Design Engineer may need to design all kinds of structures. An engineer designs a bridge, a dam, a multi-story building, and houses in addition to other structures. The design requirements of two similar structures can differ on the basis of geological conditions of the places they have to be built in as well as the prevalent laws and regulations. 
A Design Engineer should be familiar with the construction rules and regulations of the place the structure has to be constructed on. Likewise, a Design Engineer should know how to read, interpret, understand, and explain soil reports and surveying and leveling because they mark the start of any construction project.
Is Design Engineering a Career in Demand?
Yes, it is! Construction is an on-going process. It is one of the busiest industries all over the world. Every day, millions of projects start across the world: some, related to the construction of new buildings, while others are related to demolition or rehabilitation of old and existing structures. It is why Design Engineers find plentiful employment opportunities.
Many projects Design Engineers work upon are about existing structures. Structural strength and integrity wane over time. Constant exposure to extreme weather conditions and changes in the geological makeup of land and water-table causes the existing structures to weaken. Many structures are affected by earthquakes and floods. They have to get reconstruction in part or as a whole after they have suffered from a major calamity. 
A Design Engineer should be able to test the strength and life of a structure. Alongside that, he/she is to devise suitable, quick, and cost-effective ways of rehabilitating the existing structures. Building and maintenance is a continuous process, so the construction industry keeps producing job opportunities for the Design Engineers.
Many Design Engineers work abroad. For example, the Middle Eastern countries employ a big construction workforce that originates in South East Asia. Hundreds of thousands of engineers go from India, Bangladesh, and Pakistan to Saudi Arabia and Dubai every year to work there. They get foreign work experience, high salaries, and a high standard of living, and they also send remuneration to their home countries. They majorly contribute to the financial prosperity of their homelands.
Can I Open My Company After Becoming a Design Engineer?
Yes, why not! That will be a very good step because that will give you work-life balance as well as an opportunity to lead and manage a team of workers. You should get a license to open a construction company. Open an office so that people can approach you for the design of a structure. People will need all kinds of construction services from you. Some will approach you for making a plan or a set of drawings, while others will consult you for cost estimation and construction.
To accommodate the needs of prospective clients, you will need a construction team in your company. You need a team of design engineers, a construction manager, a project manager, surveyors, and construction labor, including masons, carpenters, and laborers. 
Also, you will need machines and equipment. If you don't have them or lack the funds needed to purchase them, you can hire or rent them. Things may seem difficult in the beginning, but with experience, you will have a boost in your confidence, and you will take up complex projects more confidently and with a can-do attitude. You can grow your construction company with time.
Design Engineer – Final Words
To sum it all up, becoming a Design Engineer is the right step to take particularly if you are interested in construction work. A Design Engineer finds plentiful opportunities to work. It is a demanding but rewarding profession. Just study hard to develop the concepts, and then you can do a job or establish your own company.