Best Crypto Trading Strategies – Choose The One That Will Work For You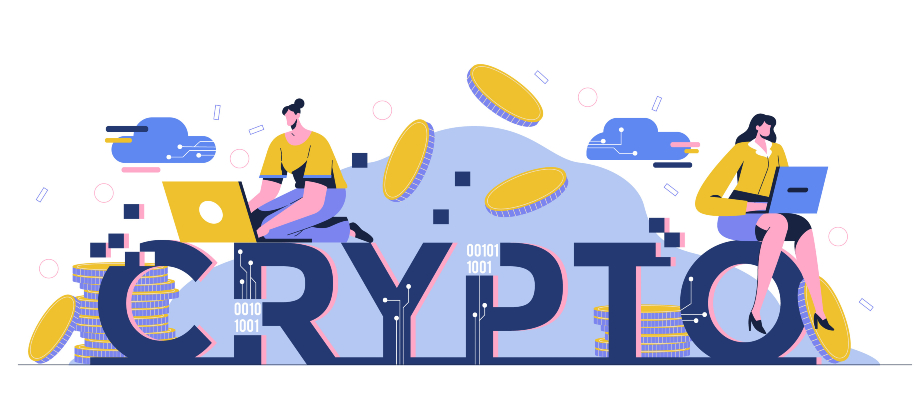 With such a diversity of cryptocurrencies, more and more people are becoming interested in them. However, it's challenging to start since it's difficult to build an efficient trading strategy at the beginning. We can simplify this task by outlining the top-3 most profitable crypto trading strategies. Learn them and choose the one that will work for you.
Relative Strength Index (RSI)
If you want to trade efficiently, you need to use multiple technical tools. The relative strength index is one of the most efficient crypto trading indicators. With its help, you can detect overbought and oversold market conditions. This technical indicator also helps to identify divergence signals. Using the relative strength index for crypto trading is often referred to as trend trading.
In simple words, the relative strength index is a percentage of the correlation between profitable price closes and unprofitable price closes.
It is calculated using the formula:
RSI = 100 – (100 / [1+RS])
The maximum point is 100%. If the calculated percentage tends to be closer to 0%, it means that the position was oversold. On the contrary, the higher percentage indicated the overbought position.
So what is the strategy that can be applied with the help of the relative strength index? With the data identified by this indicator, you can understand when to enter the position. That's the point of using this technical instrument.
Event-Driven Trading
If you follow the cryptocurrency market, you know that the hype around a certain coin can be a powerful accelerator of price changes. That's the reason why crypto traders might find event-driven trading useful. It teaches how to take advantage of different announcements and make profitable decisions.
Cryptocurrencies aren't the only tradable assets that can be impacted by different market events and news. There are numerous occasions when shares fall in price because of announcements of executive officers that might be non-related to the financial performance of the company. However, in the cryptocurrency market, such speculations are more powerful.
The cryptocurrency market is very volatile and totally unpredictable. That's why the strategy of event-driven trading in the crypto market is different from the same strategy in the stock market. In the stock market, traders take actions before the announcements, whilst when dealing with cryptocurrencies, they get engaged in the trades after the releases. In simple words, positive events increase buying pressure, while negative announcements don't engage traders in buying.
Scalping
Scalping is considered one of the most short-term strategies. It will suit those traders who like taking multiple actions and being always engaged in trades. In scalping, you should open positions that follow a trend and exit them multiple times, depending on the market movements.
This strategy requires time, patience, and some knowledge of the market. You should take action literally every several minutes every time the price changes. Usually, the more actions you take, the better the result will be since the efficiency of scalping depends on the number of trades. You should exit trades even if the profits are minimum in order to enter them and exit again. You gather profits step by step.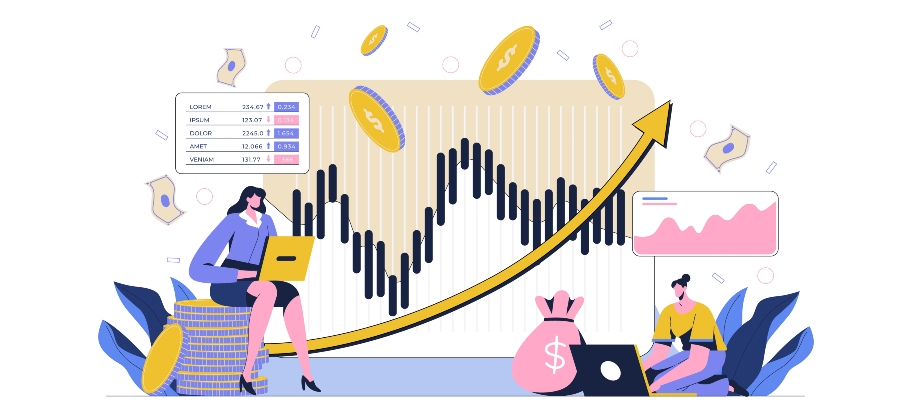 You have to be a quick thinker in order to benefit from crypto trading using the scalping strategy. The crypto market is extremely volatile so often, you will face losses. When scalping, your duty is to exit unprofitable trades as quickly as possible in order not to face more severe losses.
When using the scalping strategy in crypto trading, you should follow risk management techniques. This is a risky way to trade cryptocurrencies but it might be profitable in the long run.
Read this guide to scalp trading in crypto to understand fully how it works.
DCA (Dollar Cost Averaging)
If you aren't keen on using technical indicators when trading cryptocurrencies, you should consider the DCA strategy. This will suit you even if you don't have a lot of experience in trading cryptocurrencies online.
The Dollar Cost Averaging strategy requires a trader to divide investments into small amounts instead of allocating all funds to one operation. This means that you have to determine a specific amount of time, through which you will invest the set amount of money.
To make it more understandable, let's imagine the situation. You decided to invest $10,000 in Ether. Instead of buying Ether coins for the whole amount you have, you spread this process over five months and divide the initial amount by 20 – this is the approximate number of weeks in five months. This means that every week you need to invest $500. It's also useful to set a specific day and time when you'll be doing your investment. This approach is one of the ways to mitigate the impact of volatility in the cryptocurrency market.
Conclusion
We hope that after reading this guide, you won't consider cryptocurrency trading such a complicated challenge. Take your time to try different strategies in a demo mode. Once you determine which one suits you best, don't be in a hurry. We suggest that even if you find your best style, you should work on a demo account to master it completely.